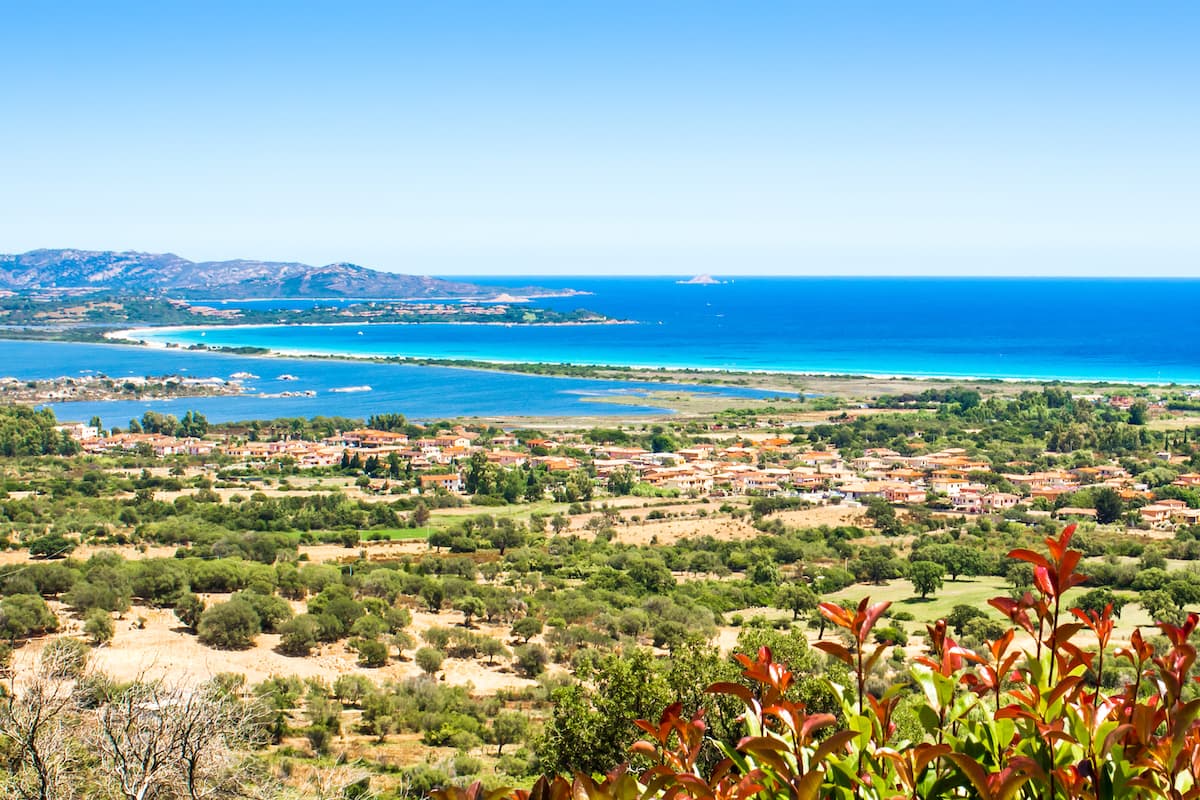 About San Teodoro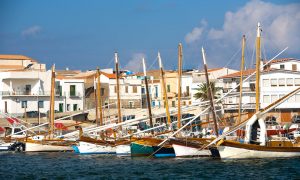 Welcome to San Teodoro, a municipality (comune) in the Province of Olbia-Tempio, located about 20 kilometers (12 miles) south-east of Olbia and 180 kilometers (110 miles) north-east of Cagliari. The San Teodoro area covers approximately 105 square kilometres (40.5 sq mi). Given its strategic geographic position within easy reach of Olbia Costa Smeralda Airport and the port, the historic and beautiful village has become one of the most popular Sardinian holiday resorts in the last few years. Fortunately, its growing popularity has left the village's charm completely intact.
The village offers a large variety of natural environments, ranging from large wetlands near its beaches, to the great lagoon (Stagno di San Teodoro) rich in flora and fauna, but also vast mountainous regions such as the picturesque Monte Nieddu.
There are several beaches near San Teodoro to spend the perfect day. The best-known beach, Spiaggia La Cinta, happens to be one of the longest beaches in north-east Sardinia with a length of 3.2 kilometers and is a great spot for windsurfing. Many kitesurfing enthusiasts choose La Cinta as it is one of the best kitesurfing beaches of Sardinia.
Move a little further north, and you'll find the family-friendly Lu Impostu beach that is backed by a pond in an area featuring interesting bird life. Travel further north in the direction of Capo Coda Cavallo and you'll get to Cala Brandinchi beach, one of the best beaches of San Teodoro together with the aforementioned beach of La Cinta. It should come as no surprise that Cala Brandinchi beach is also known as 'Little Tahiti' because of the tropical-style colors of its waters. Those are just a few beaches north of San Teodoro, click on a beach name below to quickly find all the beaches that are near the village.
San Teodoro Map
✔ Use the Google and Booking map below to explore the area.
✔ Fill in your holiday dates to get an accurate view of available accommodations near San Teodoro.
Where to Stay in San Teodoro - Our Top Picks
Things to Do in San Teodoro
More Places to Visit Near San Teodoro
San Teodoro Restaurants - Where to Eat
Agriturismo Li Mori (Traditional Sardinian Food)
🏠
Li Mori
,
Sardegna
,
08020
,
Italy
.
📱 Telephone:
+39 0784 851000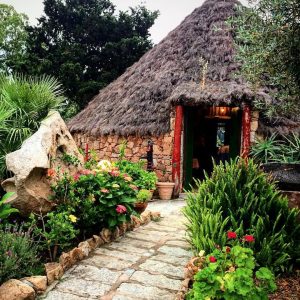 Creatively designed, and housed in an old sheep barn, Agriturismo Li Mori is an unforgettable place to dine. This classic-looking restaurant serves food that is out of this world, and the menu is set to impress. Serving dishes that are typically eaten and enjoyed in this part of Sardinia, this unique restaurant has an authentic atmosphere that will add something special to your time away. Book in advance, so you're not disappointed, and arrive at a table that has been set out specifically for you and your party. Enjoy food that has been prepared using old recipes, to help you get a real taste of Sardinia. If you're dining with a few other people, you will all be offered the same food from the menu. The meals are hearty, and the portions are reasonably sized, so you won't leave feeling hungry. If you're looking for a restaurant in San Teodoro that offers a truly unique dining experience, Agriturismo Li Mori is the place to be.
La Taverna degli Artisti (Seafood, Italian Food, Pizza)
🏠
84
,
Via del Tirreno
,
San Teodoro
,
Sardegna
,
08020
,
Italy
.
📱 Telephone:
+39 0784 866060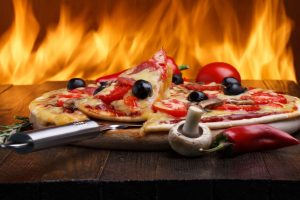 With good food, and a good sized menu to choose from, La Taverna degli Artisti is worth a visit. Book ahead if you want to eat in the evenings, as it can get quite busy. With typical Mediterranean décor, and the chance to enjoy your meal outside, this restaurant offers something for everyone. Nicely priced, and with a good range of pasta dishes and seafood available, if you arrive in the height of summer, enjoy the gentle breeze that makes its way through the open doors, and into the dining area. The meals are prepared with care and style and are set to impress. The children's play area may be a lifesaver if you're visiting with a young family, and if your little ones love nothing more than a freshly baked pizza, they will not be disappointed. Prepared in house, and made with love, tasting the pizzas is a must. If you have room for a dessert, you can choose from the small but sophisticated dessert menu that includes some beautiful dishes.
Bal Harbour (Seafood, Traditional Sardinian Food)
🏠
Via Stintino
,
San Teodoro
,
Sardegna
,
08020
,
Italy
.
📱 Telephone:
+39 0784 851052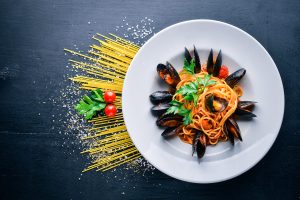 Featuring an outdoor pool and a cocktail bar, Bal Harbour is a delightful restaurant in San Teodoro which serves Brazilian and Mediterranean cuisine. Thought to be the most exclusive place to dine, this restaurant serves food fresh from the grill, sushi dishes that are elegantly displayed, and traditional Mediterranean dishes that are set to delight. If you are looking to dine in a restaurant that will impress and amaze you, visit Bal Harbour. Elegantly decorated, and with a real Mediterranean feel, the palm trees that are dotted around outside will remind you that you're somewhere unique. Serving seasonal and locally sourced meals over lunch and dinner, you can enjoy a glass of wine or two with your fish dish, followed by a creatively prepared dessert that will not disappoint. Sit inside, outside, or in the special area that's found in the middle of the adjacent swimming pool, and choose from a large menu that is reasonably priced. Thought to be one of the best restaurants in San Teodoro, you can expect freshly prepared meals and a unique ambiance in Bal Harbour.
San Teodoro Nightlife
Ambra Night
Ambra Night is synonymous with Sardinian nightlife, and this fantastic nightclub in San Teodoro is situated right next to the beach. It's true, Spiaggia Cala d'Ambra is just twenty meters from the front door of the club, which is undoubtedly one of the oldest of its' kind on the island. Ambra Night opened back in 1969 and has been an icon for fashion, trends, and culture in the area. At the same time, this is also a Mecca for music, and the incredible garden forms an amphitheater which is the backbone of the club. As you can imagine, this makes for a unique experience, and a gazebo is always a hive of activity and the most recognizable fixture in the club. The beach location of Ambra Night is a huge draw, but the actual setting and vibrant atmosphere ensure that this is one nightclub in San Teodoro that you really should not miss.
Luna Glam Club
Luna Glam Club certainly lives up to the name with a glamorous interior and a particular setting that makes one dress to impress. The establishment won 'Best Summer Club' at the Dance Music Awards Milan back in 2015 and still provides the very same experience to this day. Located on a hilltop to the south of the town, Luna Glam is arguably the premier nightclub in San Teodoro, and this is undoubtedly true for the over-thirty crowd. Featuring comfortable sofas around a spacious dance floor, the design is also just as trendy as those who frequent the club on weekends. In spite of first impressions, this is not an expensive place for nightlife in San Teodoro, and even the entry is free before 1.30am. As for the music, Luna Glam Club pumps out a range of house and pop, while reggaeton also features from time to time.
Bal Harbour Cocktail Bar
Bal Harbour is home to some of the best cocktails and nightlight in San Teodoro. It's true, the cocktails are sublime, and the environment is perfect for enjoying these marvelous concoctions. With an immense swimming pool and plenty of outdoor places, this is possibly the best bar in which to relax in San Teodoro. This also extends to the atmosphere which is suitably chilled and ideal for a quiet drink with friends. You will also find a buffet nearby, but the granitas offer a much more enticing option for those looking to let their hair down. The Bal Harbour Cocktail Bar also has a nice variety of non-alcoholic drinks with milkshakes and smoothies throughout the menu. As for the highlight? Well, there are few places in Sardinia in which you can relax by the pool or sunbathe on the terrace with a cocktail of this standard. Indeed, Bal Harbour Cocktail Bar is not just a place to enjoy cocktails but also somewhere to unwind and swim with the bonus of having a professional bartender on hand.
How To Get To San Teodoro
Have you thought about arranging a rental car in Sardinia?
For some great deals, check out our Sardinia Car Hire page!
The nearest airport to San Teodoro is Olbia Costa Smeralda Airport. To get to San Teodoro by car, head in a south-east direction by following the Strada Statale 131. After about 30 kilometers, take the Strada Provinciale 1 in the direction of San Teodoro for the last few kilometers of your trip. Getting there shouldn't take more than half an hour.