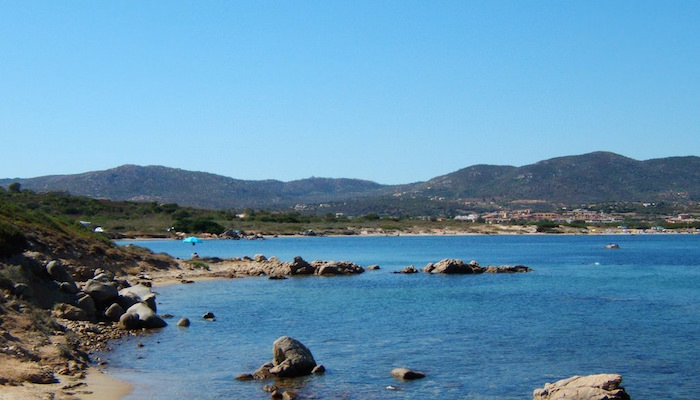 About Le Vecchie Saline
near Olbia, Province of Olbia-Tempio, North Sardinia, Italy.
parking, bar.
windsurfing, kitesurfing.
19:00 PM
07:22 AM
1400 meters.
Le Vecchie Saline beach (La spiaggia delle Vecchie Saline) is located near the city of Olbia, just 5 kilometers east of the Costa Smeralda airport and a few kilometers from the small village of Maria Murta. The beach is surrounded by wild nature and patches of extensive salt marshes, especially on the south side. The beach is of medium size, it has a length of 1400 meters and faces north-east overlooking a blue, shallow sea. In the far distance, you can see the popular area of Golfo Aranci. To the south of the beach, one will find a pond named 'Tartanelle', in the middle of a wetland of great biological diversity. When the wind conditions allow it, Le Vecchie Saline is a popular kite surfing and wind surfing spot. This beach is definitely worth a visit if you're staying in Olbia and you're looking for an easy way to enjoy the tranquility of the beach. Or even better, if you want to do the last dive in the sea before returning home, visit the beach of Le Vecchie Saline!
How To Get To Le Vecchie Saline
From Olbia, Le Vecchie Saline can be reached by car by taking the SS125 in the direction of San Teodoro. Once you've reached the village of Murta Maria, pass the hospital of St. Raphael and take the second turn left. At the end of Via Isola Padron Fiaso you will find the car parking area.
Map
Use the Google and Booking map below to explore the area.
Fill in your holiday dates to get an accurate view of available accommodations near Le Vecchie Saline.
Beaches Near Le Vecchie Saline