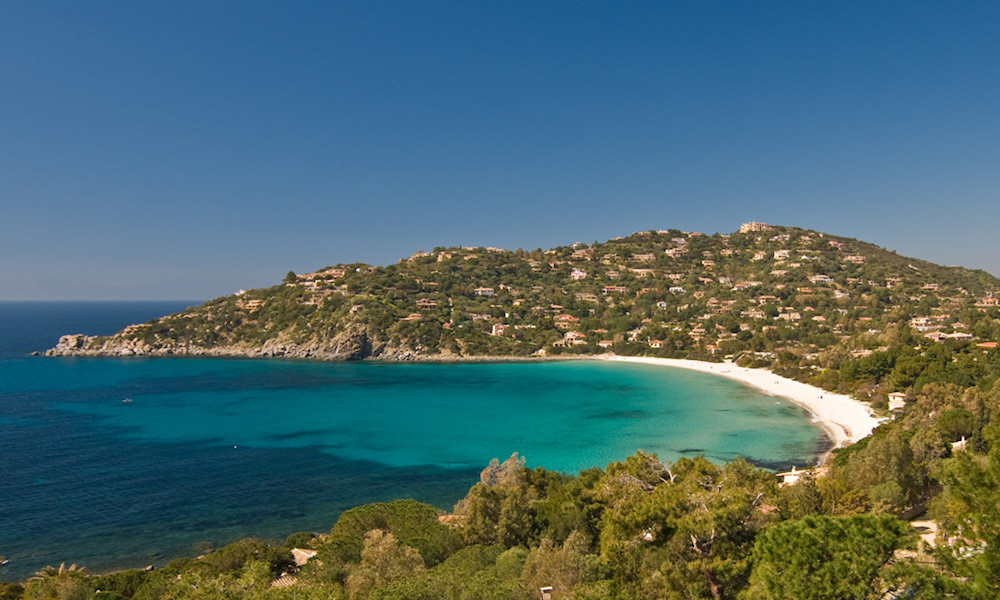 About Torre Delle Stelle
Pure, crystalline blue seas, white sand, and delightful green surroundings perfectly illustrate Torre Delle Stelle in south Sardinia. Surrounding the Saracen Tower Torre de Su Fenugu, and true to its name as the Tower of the Stars, this is one of the very few villages of Sardinia with two beaches, Cann'e Sissa and Genn'e Mari. Both are similarly beautiful and ensure this charming seaside village is a favorite vacation destination southeast from Cagliari. Torre Selle Stelle is also a part of the breathtaking Sinnai and Maracalagonis coastal regions and has a striking appearance as it sits quietly, nestled into the hillside. Many regard Torre Delle Stelle as a small yet impressive resort in the countryside. It offers countless activities for guests to enjoy and the beaches are safe and particularly suitable for children and families. And then there are the other local amenities, for there are several pizzerias, shops, boutiques, scuba diving schools and recreation areas in the region. During summer, farmers of surrounding villages come to sell their fresh produce such as fruit and vegetables. There's a line of venues for youngsters to enjoy as well, including an ice cream café. Given its strategic location and excellent facilities and ample accommodation options, Torre Delle Stelle is one of the best places for a quick holiday in south Sardinia with great ocean views of the Gulf of Cagliari. Torre Delle Stelle is a natural wonder and infused with a priceless heritage that surprises tourist at every turn. The seaside village will provide you with a glimpse into the past and leave you with the enthralling beauty of nature in the present while making sure that memories of this charming village in south Sardinia will last long after you leave. As mentioned, Torre Delle Stelle has a very strategic location with easy access to many intriguing destinations. From the pristine coastline and luscious vegetation to the beautiful waters of the Mediterranean, you will find many things to do in this Sardinian paradise on planet Earth.
Things to do in Torre Delle Stelle
Hiking in Parco Naturale Regionale dei Sette Fratelli
Torre Delle Stelle is situated perfectly for tourists and locals to explore the surrounding nature, and just 17 kilometers away, you can hike along the Nature Area of Sette Fratelli. It is a natural oasis cradled between the territories of Burcei and Sinnai. Climbing peaks, the Public Forest of Sette Fratelli and Genis expose you to its spectacular flora and fauna. This natural park is overflowing with a variety of trees, mostly the cork tree, holm oak wood, with myrtle, juniper, strawberries, and heather. It also displays enormous wildlife including wild boar, rabbit, marten hare, peregrine, golden eagle, Sardinian goshawk, and falcon. A network of well-marked, explicit path walks leads to the lentisk, Corsican broom, least purple crocus, and oleander wonders. At Punta Ceraxa, the landform reaches up to 1016 meters, and this majestic area cradles deer and mouflon breeding enclosures. Near the center of the Punta Sa Ceraxa, a natural monument stands out with pink granite formations, the Arco dell' Angelo. This hiking haven also offers fantastic rock formations, shaped by weathering and erosion for over millions of years. Some must-visit attractions in Parco Naturale Regionale dei Sette Fratelli include the Gola del Rio Picocca Ravine, the Baccu Anigiulus Ravine, numerous granite rock pinnacles and tall outcrops, Rio Ollastu, Gola del Rio, the Cannas and Picocca River, the Rio Maidopis River, the Fra' Conti Cave, and Grutta'e Sa Pipia.
Scuba Diving in the Protected Marine Area of Capo Carbonara
Located just below Villasimius and ten kilometers from the East of Torre Delle Stelle, an underwater paradise awaits. You can find a diving center to explore the protected marine area of Capo Carbonara that also offers other activities ranging from scuba diving excursion, night diving, snorkeling, and observation of shipwrecks in the Gulf of Cagliari. Most of them are the ships that sunk during the Second World War. This offers an up-close experience of history and the mysteries surrounding them never fail to excite visitors to the area. For instance, the Big Rock of Santo Stefano is suitable for beginners while the Il Bottiglione is of medium difficulty due to the strong currents at the Protected Area. Other recreational dives include the Shipwrecked Madonna, Caralis, and Cavioli shipwreck among others, which are all highly fascinating.
Diving Spots in Protected Marine Area of Capo Carbonara
Another popular diving site is the Libeccio Shallows which is suitable for experienced divers due to the high and reversed surface currents on the sea bottom. From its rock bottom, it houses the largest colony of sea fans, with croakers, and ferrets also present. Although the highlight it diving amidst the shipwrecks and this is especially the case with the "Egle" shipwreck. This particular wreck is seventy meters long and was built in 1893 from the port of Genoa. The Royal Navy used it to transport goods during the Second World War, but it succumbed to three torpedoes by a Dutch submarine "Dolfijn" while sailing along Capo Carbonara. Amongst the marine life here, you will find sedentary fish such as rockfish and amberjacks, as well as yellow sea fans and algae.
Spend a Day in Cagliari, the Capital of Sardinia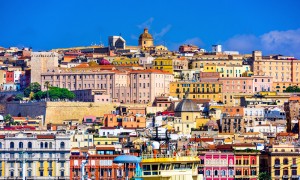 Cagliari, the capital of Sardinia, is a magnificent city and home to many fragments of the past, from the Carthaginian, Byzantine, Roman, Spanish, and Italian eras. Stunningly, many centuries of heritage have opened to the public like never before. The Piazza Mercede Mundula offers excellent views across the Villanova, a marvelous lagoon, and curving coastline while a much revered tiny chapel is hidden away in Stampace, and devoted to Saint' Efisio, the island's patron saint. One of the most beautiful beaches in Sardinia, Poetto Beach is also close to Cagliari, as too is the Calamosca District and Cala Fighera Bay. Some of the highlights in Cagliari include Is Centu Scalas, the remains of Tuvixeddu necropolis, the Palaeo-Christian Basilica of San Saturnino, Torre di San Pancrazio and Torre dell'Elefante, the Sanctuary of Our Lady of Bonaria, Chiesa Della Purissima, a Catalan Gothic Church, and Polo Museale di Cagliari. Cagliari is also home to some of the major city parks including the Monte Urpinu Park with a beautiful wooded area. This city also houses the Park of San Michelle with a medieval castle on top, and then there is Terramaini Park which is home to flamingos and wading birds. Other parks in the historically abound city are Monte Claro Provincial Park, Ex-vetreria Pirri Park, and Molentargius-Saline Regional Park.
Where to Stay in Torre Delle Stelle
Residence Torre delle Stelle
A 3 star Hotel in Torre Delle Stelle, 1.1 kilometers from the center of town (about 0.68 miles.)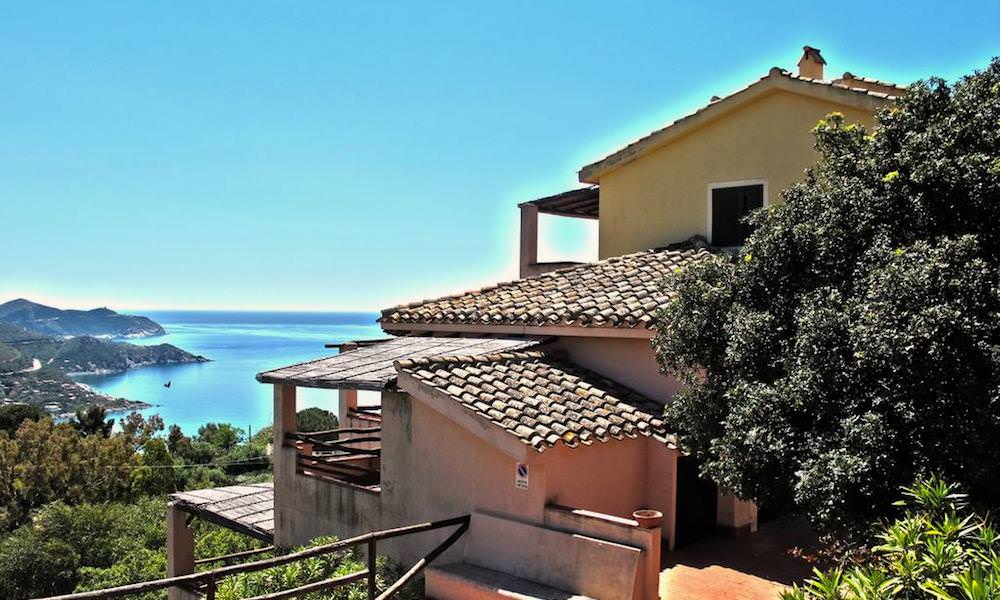 Residence Torre Delle Stelle offers a spectacular view of the sea and an unforgettable holiday in South Sardinia. It is located on a scenic hilltop between Cagliari and Villasimius road with several shuttle services providing easy access to the nearby beaches of Torre Delle Stelle. Each of the 46 apartments can host up to six people, with an option for standard, classic, and superior rooms. All of these options have an open kitchenette, veranda, or covered patio with sea views, television sets, and ceiling fan although the superior apartments have the bonus of air conditioning units. There is also free Wi-Fi in the common areas of the main residence. Pet-friendly and a suitable environment for families, the apartments are a popular choice with visitors and the amenities are also complimented by two stunning swimming pools. Residence Torre Delle Stelle is just a few steps away from white sandy beaches, and with many rocky bays, and hidden coves to be found nearby, it makes an excellent hideaway for a romantic holiday in South Sardinia and special occasions.
Bed & Breakfast Villa Verde
A 3 star Bed and Breakfast in Torre Delle Stelle, 1.3 kilometers from the center of town (about 0.81 miles.)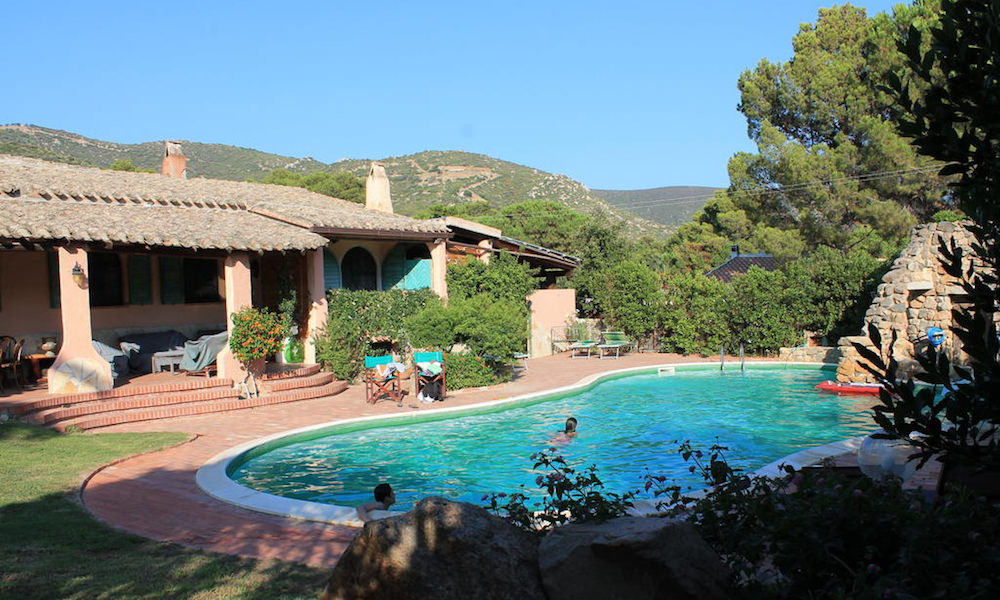 Villa Verde is one of the top picks for a bed and breakfast in Torre Delle Stelle. Renowned for classic and furnished rooms, as well as its continental breakfast, the hotel offers a range of rooms with scintillating views. Take for example the Double Room with Garden View, the Deluxe Double Room with Pool Access, or the Superior Double Room with Pool View; each of these promises a refreshing sight when you wake each morning. Located close to Cala Sinzias and Cagliari Elmas Airport, the hotel is ideally situated to reduce travel time and is a convenient option with all the necessary features including free Wi-Fi, free public parking and excellent multilingual staff who can speak Russian, Dutch, Italian, French, and English. Bed & Breakfast Villa Verde also offer a shared lounge with television, an airport shuttle service, shuttle service, an air conditioning area, and a rental car service. Aside from the above, this accommodation has some unique attractions such as the water slides which lead into a pristine outdoor pool. And then there are the nearby attractions, for Villa Verde also offers some day tours and activities. Bluemotion diving is available with courses for beginners and professionals while the reception can organize excursions for guests to uncover hidden Sardinia, whether this is on a horseback riding tour with the Boia Chi Loa Mangia stables, an archeological trip, or adventures involving food and wine itineraries.
Bed & Breakfast Alchimissa
A 3 star Bed and Breakfast in Torre Delle Stelle, 1 kilometers from the center of town (about 0.62 miles.)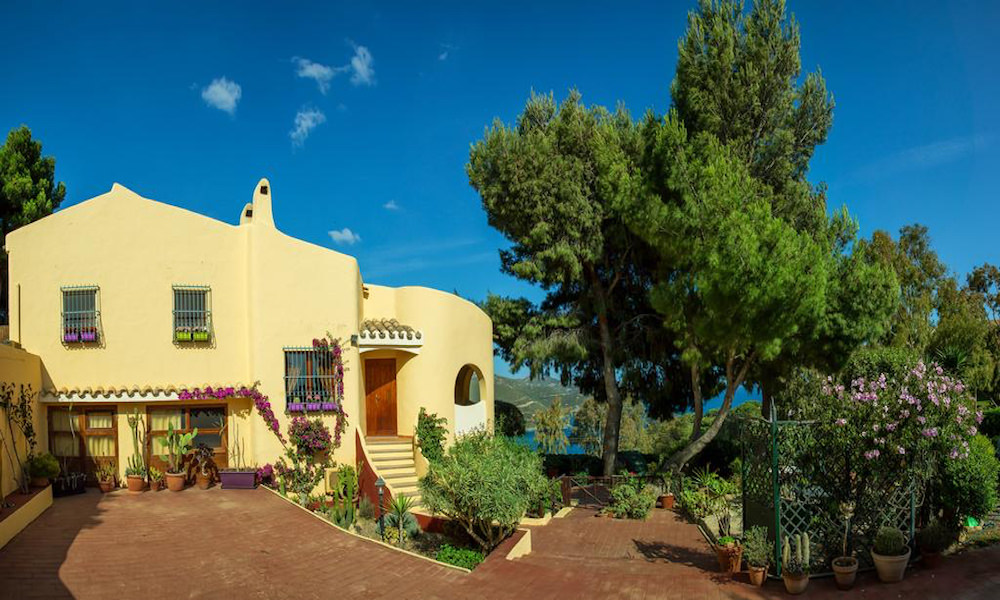 Alchimissa is an enchanting adult-only bed & breakfast in Torre Delle Stelle which is just a twelve-minute walk from the beach. Managed by Valentino & Lucia, it is known for being a beautiful villa surrounded by a spectacular sea view and colorful flora, and the hotel environment is replicated in a bright and spacious interior. The yellow color of Alchimissa is almost symbolic of the sunshine and vitality which is common in these parts of South Sardinia, Italy. There are many species of flowers and plants while each of the rooms is complimented by a private garden corner that ensures access to a peaceful and quiet space. The B&B is also very close to the Da Palmira and Solanas markets. There are nearby restaurants and cafés such as the Ristorante Gennemari, De Barbar, and Baccusardus. Located just a few minutes away from the natural wonders of Mediterraneo, Area Marina di Villasimius, Parco Naturale dei Sette Fratelli and Cagliari Mountain; you can understand why this charming bed & breakfast in Sardinia is frequented by locals just as much as foreign visitors. Interestingly, there is a library within the accommodation, which is perfect for bookworms while the breakfast received excellent reviews, whether you choose Continental, Italian, Vegan, or a Gluten-free style. Other highlights are the outdoor pool, sun terrace, and shared lounge while the air conditioning, heating area, and non-smoking rooms are all attractive features of this modern and charming B&B. Pets are not allowed inside the premises, but there is reliable free Wi-Fi and free parking on-site, while a wide range of activities can be enjoyed in the area surrounding Torre Delle Stelle such as snorkeling, horse riding and hiking.
How To Get To Torre Delle Stelle
To get to Torre delle Stelle from Cagliari Elmas Airport, take the Strada Statale 554 to Via Leonardo Da Vinci/Strada Provinciale 17 in Quartu Sant'Alèni, and follow the signs to Villasimius. This route wil be the most scenic, as most of it will be along the coast. Along the way, you'll certainly enjoy the breathtaking views of the small bays of Cala Regina, Is Canaleddus, Mari Pintau and Kala e Moru. Once you've reached Geremeas, continue on the Strada Provinciale 17 until you reach Torre Delle Stelle (Maracalagonis). It will be a 40 kilometer drive, which shouldn't take you longer than one hour.
Have you thought about arranging a rental car in Sardinia? For some great deals, check out our Sardinia Car Hire page!
Torre Delle Stelle Map
Beaches Near Torre Delle Stelle