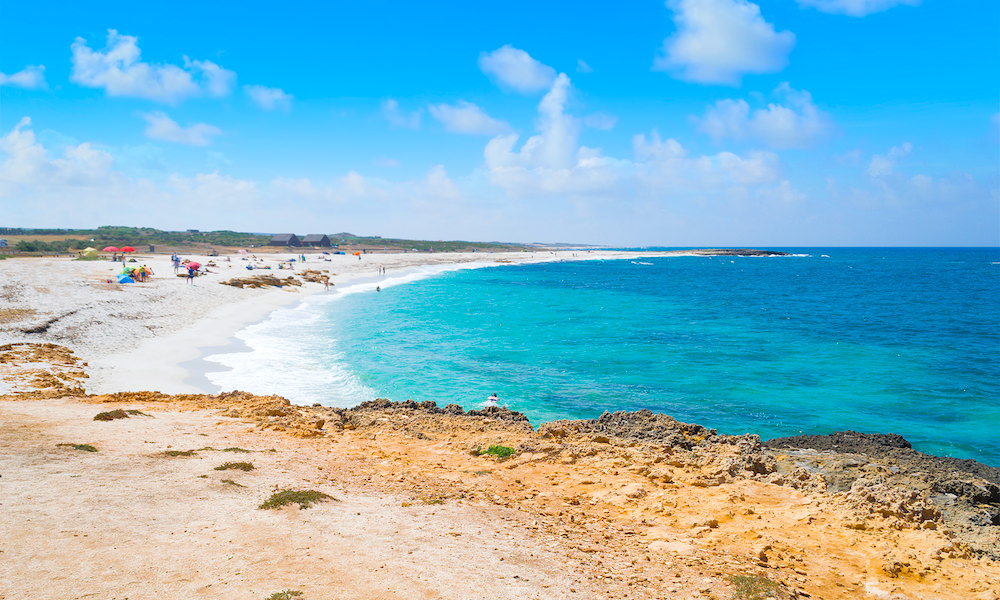 About Spiaggia di Is Arutas
Is Arutas beach (Spiaggia di Is Arutas) lies just below Mari Ermi beach, faces due west in the direction of Isola di Mal di Ventre, and has a length of 500 meters. The beach – entirely covered by sands of white and pinkish quartz – is located in the north-central part of the Marine Protected Area of the Sinis Peninsula. Several convenient parking areas are located just 100 meters behind the beach. Like most beaches of the Sinis area, Is Arutas is one of the most popular places for surfing enthusiasts. The area is home to Camping Is Arutas, which is located 500 meters from the beach.
How To Get To Spiaggia di Is Arutas
Coming from Cabras, Is Arutas can be reached by following the SP for about 8 Km in the direction of San Giovanni di Sinis. After turning at the junction for San Salvatore, continue on the SP7 for about 2 kilometers, until you've reached the road to Is Arutas. Then continu for another 5 kilometers.
Map
Use the Google and Booking map below to explore the area.
Fill in your holiday dates to get an accurate view of available accommodations near Spiaggia di Is Arutas.
Beaches Near Spiaggia di Is Arutas