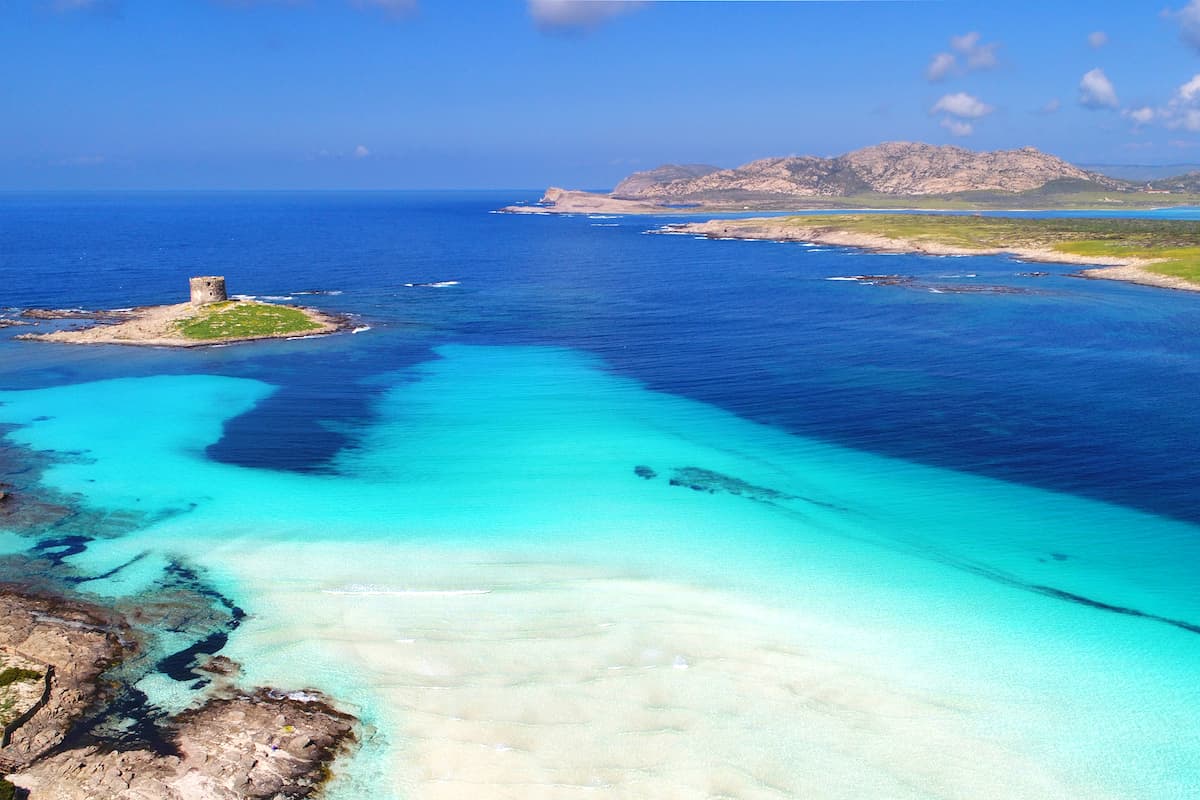 About Stintino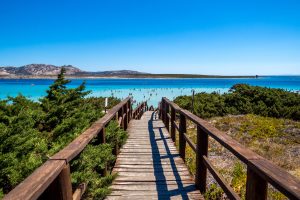 North-west Sardinia is almost a microcosm of the island itself where stunning sun-kissed beaches and rugged coastline connect a series of enchanting villages. The coastline stretches for more than 2,000 kilometers, and although famous for beaches, you will also find endless hiking trails and ancient relics in between. Sardinia has glorious beaches and resorts, but there is an outdoor aspect to this island which is every bit as enjoyable. In the midst of this rugged coastline, you will discover an area known as Stintino. Indeed, this is a natural oasis with more white powdered beaches and typical Mediterranean climate, but an ancient Spanish tower is another defining characteristic of the region. Standing alone near a promontory known as Cape Falcone, the Torre della Pelosa is iconic in every way, and a photographers dream given its mysterious appearance. This promontory is a natural haven where peregrine falcons love nothing more than to enjoy the peace and isolation. Further out, Asinara Island strikes a beautiful sight with shimmering blue water surrounding every inlet while back on the mainland, La Pelosa beach is arguably the most famous beach in the region. This particular beach is empty in comparison with the beaches elsewhere in Sardinia and much more romantic regarding the setting. In many ways, this stunning beach is the main attraction which compels visitors to stay in the area and with majestic scenery in every direction, who could argue with their choice of places to stay in Sardinia. Stintino is a small fishing village and a very typical Sardinian town. First built back in 1885, the town is a focal piece for the fjord on which it stands and was originally established to cater for a hospital for lepers. Later, the place grew to become a significant fishing village with a group of fisherman creating a co-operative named "Communion of 45". It was because of this group that the village became a town and this is also why visitors can find some incredibly old tuna traps which mark the beginning of the co-operative. In the center of the village, visitors can find some small restaurants and cafes while some excellent resorts make it easy to travel in between. In fact, Stintino is home to some of the most impressive hotels in north-west Sardinia with a wide variety regarding both price and standard. Seafood dominates the cuisine and includes an extensive list of shellfish, urchins, clams, and mussels. At the same time, restaurants offer every other staple you might wish to find such as pasta, pizza, and some delightful desserts. On the outskirts of town, Casaraccio is a pond which features a large number of bird species including larks, terms, and cormorants. This is the perfect base from which to explore the prementioned Asinara National Park which is a protected marine area just off the coast and a truly spectacular thing to do in the region. Indeed, these are popular attractions in Stintino, but there are many more to be uncovered in this enchanting pocket of Sardinia.
Stintino Map
✔ Use the Google and Booking map below to explore the area.
✔ Fill in your holiday dates to get an accurate view of available accommodations near Stintino.
Where to Stay in Stintino - Our Top Picks
More Places to Visit Near Stintino
Stintino Restaurants - Where to Eat
Agriturismo Depalmas (Traditional Sardinian Food)
🏠
Stintino
,
Sardegna
,
07040
,
Italy
.
📱 Telephone:
+39 079 523129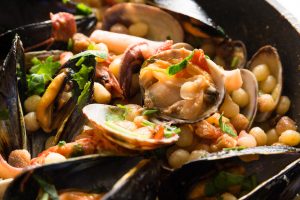 When you think of local experiences and rural escapes in Sardinia, this restaurant in Stintino offers a little bit of everything and more. The restaurant is family owned and situated on a farm while the cuisine is some of the finest in the region. Agriturismo Depalmas is located outside of Stintino in a tranquil spot which makes it feel like visiting a friends house rather than a restaurant. Although Agriturismo Depalmas has a capacity for up to eighty guests, this is very much a small venue which is neatly decorated in a truly traditional Sardinian style. Each room has a very "homely" feel to it, and with family members there to welcome guests, there is a warm atmosphere to accompany the occasion. A farm surrounds the restaurant which certainly adds to the ambiance, but regarding the food, this also means that every meal consists of only the freshest ingredients. The menu is predominantly local cuisine with traditional Sardinian meals throughout. As you might expect, the farm location makes suckling pig a particular favorite while certain specialties such as the gnochetti never fail to impress. At the same time, there is seafood on offer and just about every variety on the island to wet the appetite of guests. From this moment onward, it is often just a case of choosing the most impressive wines.
Ristorante Silvestrino (Seafood, Traditional Sardinian Food)
🏠
14
,
Via Sassari
,
Stintino
,
Sardegna
,
07040
,
Italy
.
📱 Telephone:
+39 079 523007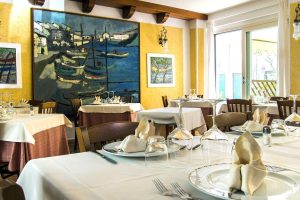 As far as value is concerned, Ristorante Silvestrino is one of the best restaurants in Stintino. Located in the hotel of the same name, this is also an eatery with high standards and a menu which offers a wide range of seafood and local cuisine. Location is usually one of the most attractive characteristics of a restaurant, and Ristorante Silvestrino provides scintillating views in this respect. Décor is quite simple on the interior but comfortable at the same time, and this is almost symbolic of the cuisine that follows. In terms of the food experience, expectations are often surpassed on the starters, for antipasto offers the freshest and delightful taste for the appetite. As always, this features a selection of meats and cheeses. On the other hand, the two different types of pasta are hugely popular, and the roast potatoes with pork are arguably the most sought after on the menu. However, dessert is also the subject of online reviews, and the Sarda dessert consists of pastry with cheese and a stream of honey on top. Overall, this is a smartly designed and comfortable restaurant in Stintino with friendly staff. If you find yourself exploring the beaches for the day, this is also a great place to take in the view with lunch or an evening meal. Either way, you should be pleasantly surprised.
Lu Fanali (Seafood, Italian Food, Pizza)
🏠
89
,
Lungomare Cristoforo Colombo
,
Stintino
,
Sardegna
,
07040
,
Italy
.
📱 Telephone:
+39 079 523054
Browse the Menu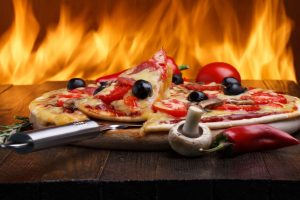 Lu Fanali is a restaurant in Stintino with sea views and all the most popular dishes you might hope to find on a menu in Sardinia. Although the interior is bright and spacious, the terrace is a great place to enjoy lunch or an evening meal while the friendly staff is often the subject of compliments in online reviews. As with many restaurants in the area, this is also a great place to sample some seafood, but at the same time, the pizza and pasta are popular for a good reason. In fact, there is no one dish on the menu that stands above the rest, and you should find flavor at every turn from the grilled shrimps to the culurgiones and local ravioli. Lu Fanali is popular with people passing through town but most especially groups and families. For this reason, you should find this is quite a busy restaurant in Stintino but certainly one that lives up to the expectations of most visitors. Whether you need a fast bite or want to enjoy the slow pace of life, Lu Fanali offers both sides to visitors and affordable prices to accompany them. 

How To Get To Stintino
Have you thought about arranging a rental car in Sardinia?
For some great deals, check out our Sardinia Car Hire page!
The nearest airport to Stintino is Aeroporto di Alghero-Fertilia, located about 46 kilometers south of the village. To get to Stintino by car, head north on the Strada Provinciale 42 in the direction of Porto Torres once you've left the airport. Once you've reached Porto Torres, head west on the Strada Provinciale 57. This will lead you to Pozzo San Nicola, where you'll have to head north on the Strada Provinciale 34 in the direction of Stintino. The total trip shouldn't take longer than 40 minutes.