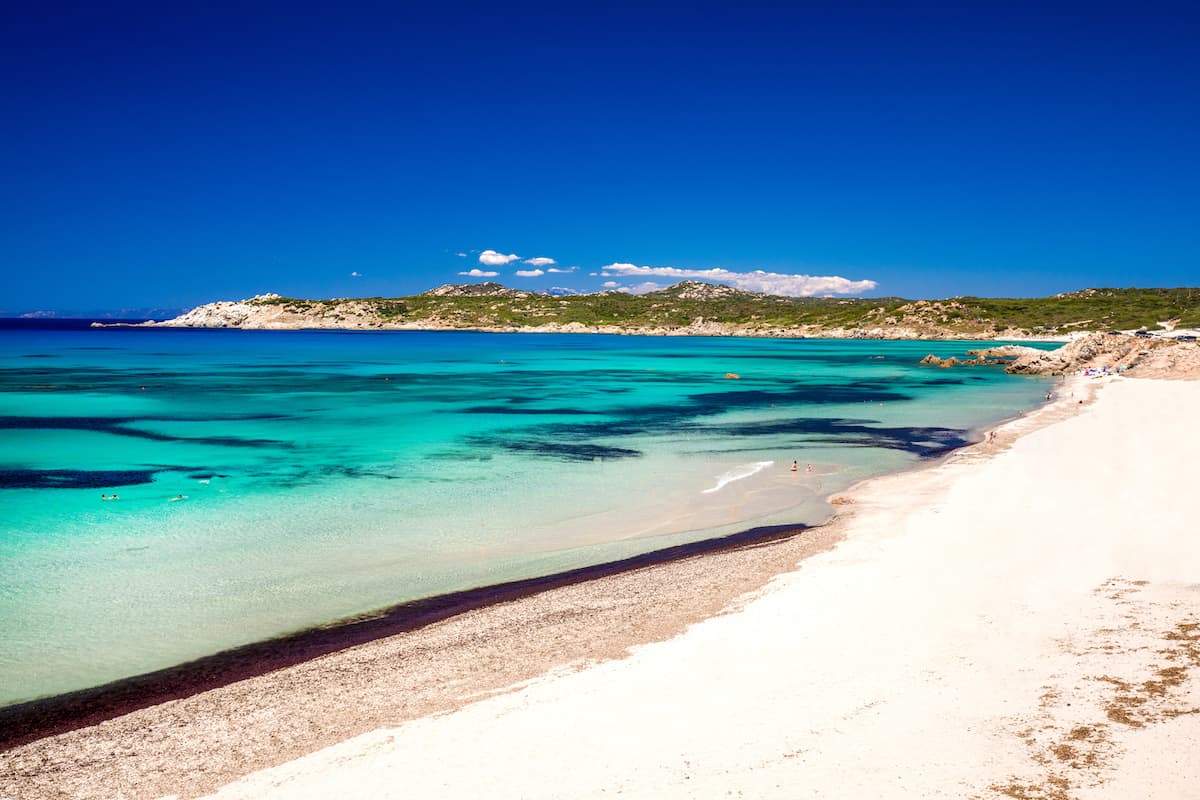 About Rena di Matteu
near Rena Majore, Province of Olbia-Tempio, North Sardinia, Italy.
None. You'll want to bring some amenities.
snorkelling, walking.
19:37 PM
07:21 AM
360 meters.
The beach of Rena di Matteu (Spiaggia Rena di Matteu) is the first beach you'll find a little over a kilometer south-west of the small seaside village named Rena Majore. The beach is located just a few hundred meters off the Strada Provinciale 90 that leads to Santa Teresa Gallura. If you're on a road trip, it's a good reason to stop and spend a few hours here.
With a length of nearly 400 meters, it is a rather small beach but quite wide in some places. Backed by dunes, Rena di Matteu beach faces north-west, offering wonderful views of the eastern part of the promontory of Monti Russu and its tiny island named Scogli di Monte Russu.
As Rena di Matteu is still rather untouched, the beach offers no other services than a parking area for just a handful of cars. It's at the south side of the beach, at the end one of a one-way dirt road named Strada Cala Pischina Rena Di Matteu.
The area of Rena di Matteu is particularly nice for walking or hiking, preferably when temperatures haven't reached their highs. Even during high season, this beach tends to remain uncrowded.
How To Get To Spiaggia Rena Di Matteu
To reach the beach of Rena di Matteu, take the SP90 towards Santa Teresa di Gallura. You will find the road to the beach a few hundred meters before you reach the village of Rena Majore.
Map
Use the Google and Booking map below to explore the area.
Fill in your holiday dates to get an accurate view of available accommodations near Spiaggia Rena Di Matteu.
Beaches Near Spiaggia Rena Di Matteu