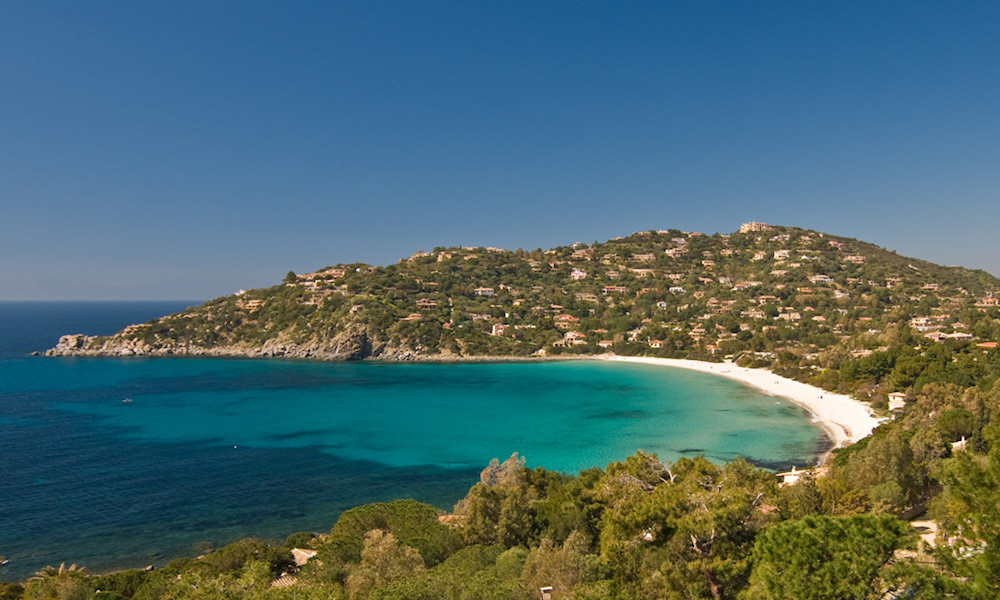 About Spiaggia di Genn'e Mari
Spiaggia di Genn'e Mari is one of the two beaches which surround the picturesque cape of Cagliari and Villasimius. It is a five hundred-meter-long beach located to the east of Torre delle Stelle, on the south coast of Sardinia. Scenic and blessed with turquoise blue water, it provides the perfect bay in which to enjoy a vacation. The beach is covered in light, golden, and fine-grained white sand that glistens under the sun. This is especially impressive during the spring season while a vibrant emerald green hue of nearby vegetation reflects the beauty of the region. The waters are also very shallow with a sandy bottom which also makes it pleasant and ideal for swimming, snorkeling, and diving. Situated close to the entrance, a small bar and kiosk are at the entrance offer the opportunity to rent chairs and umbrellas if preferred. Although suitable for boat riding, the beach is best known for diving and a dive school can also help to discover the wonders of marine life. Diving is a great way to explore the shipwrecks, particularly the Soca and Loredan with the former being an 80-meter length warship sunk by a British submarine during the Second World War and the Loredan, an armed escort to convoys, which sunk in 1943, between 55 to 65 meters deep. Aside from the fascinating shipwrecks, there is also some interesting underwater fauna. The red and yellow sea fans, Anthas and Gamber, roam these waters while lobster, mostly, crayfish, and king of mullets also thrive. Overall this is a beach destination with something for everyone and the historical, cultural, and natural wonders in this area are more than worth the effort it takes to find them.
Places to Stay near Spiaggia di Genn'e Mari
Residence Torre delle Stelle
A 3 star Hotel near Spiaggia di Genn'e Mari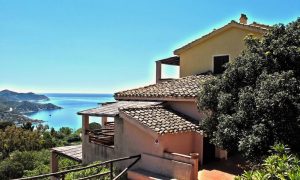 Residence Torre Delle Stelle offers a spectacular view of the sea and an unforgettable holiday in South Sardinia. It is located on a scenic hilltop between Cagliari and Villasimius road with several shuttle services providing easy access to the nearby beaches of Torre Delle Stelle. Each of the 46 apartments can host up to six people, with an option for standard, classic, and superior rooms. All of these options have an open kitchenette, veranda, or covered patio with sea views, television sets, and ceiling fan although the superior apartments have the bonus of air conditioning units. There is also free Wi-Fi in the common areas of the main residence. Pet-friendly and a suitable environment for families, the apartments are a popular choice with visitors and the amenities are also complimented by two stunning swimming pools. Residence Torre Delle Stelle is just a few steps away from white sandy beaches, and with many rocky bays, and hidden coves to be found nearby, it makes an excellent hideaway for a romantic holiday in South Sardinia and special occasions.
Bed & Breakfast Villa Verde
A 3 star Bed and Breakfast near Spiaggia di Genn'e Mari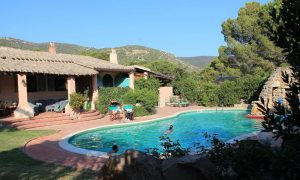 Villa Verde is one of the top picks for a bed and breakfast in Torre Delle Stelle. Renowned for classic and furnished rooms, as well as its continental breakfast, the hotel offers a range of rooms with scintillating views. Take for example the Double Room with Garden View, the Deluxe Double Room with Pool Access, or the Superior Double Room with Pool View; each of these promises a refreshing sight when you wake each morning. Located close to Cala Sinzias and Cagliari Elmas Airport, the hotel is ideally situated to reduce travel time and is a convenient option with all the necessary features including free Wi-Fi, free public parking and excellent multilingual staff who can speak Russian, Dutch, Italian, French, and English. Bed & Breakfast Villa Verde also offer a shared lounge with television, an airport shuttle service, shuttle service, an air conditioning area, and a rental car service. Aside from the above, this accommodation has some unique attractions such as the water slides which lead into a pristine outdoor pool. And then there are the nearby attractions, for Villa Verde also offers some day tours and activities. Bluemotion diving is available with courses for beginners and professionals while the reception can organize excursions for guests to uncover hidden Sardinia, whether this is on a horseback riding tour with the Boia Chi Loa Mangia stables, an archeological trip, or adventures involving food and wine itineraries.
Bed & Breakfast Alchimissa
A 3 star Bed and Breakfast near Spiaggia di Genn'e Mari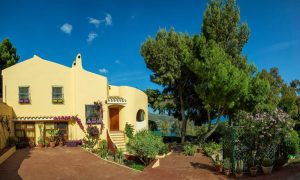 Alchimissa is an enchanting adult-only bed & breakfast in Torre Delle Stelle which is just a twelve-minute walk from the beach. Managed by Valentino & Lucia, it is known for being a beautiful villa surrounded by a spectacular sea view and colorful flora, and the hotel environment is replicated in a bright and spacious interior. The yellow color of Alchimissa is almost symbolic of the sunshine and vitality which is common in these parts of South Sardinia, Italy. There are many species of flowers and plants while each of the rooms is complimented by a private garden corner that ensures access to a peaceful and quiet space. The B&B is also very close to the Da Palmira and Solanas markets. There are nearby restaurants and cafés such as the Ristorante Gennemari, De Barbar, and Baccusardus. Located just a few minutes away from the natural wonders of Mediterraneo, Area Marina di Villasimius, Parco Naturale dei Sette Fratelli and Cagliari Mountain; you can understand why this charming bed & breakfast in Sardinia is frequented by locals just as much as foreign visitors. Interestingly, there is a library within the accommodation, which is perfect for bookworms while the breakfast received excellent reviews, whether you choose Continental, Italian, Vegan, or a Gluten-free style. Other highlights are the outdoor pool, sun terrace, and shared lounge while the air conditioning, heating area, and non-smoking rooms are all attractive features of this modern and charming B&B. Pets are not allowed inside the premises, but there is reliable free Wi-Fi and free parking on-site, while a wide range of activities can be enjoyed in the area surrounding Torre Delle Stelle such as snorkeling, horse riding and hiking.
How To Get To Spiaggia di Genn'e Mari
To get to the wonderful Spiaggia di Genn'e Mari, take the provincial road 17 along Cagliari. Then follow the signs to reach the village of Torre delle Stelle, coming from the east road. Finally, proceed inside the settlement to reach the breathtaking beach of Spiaggia di Genn'e Mari.
Map
Use the Google and Booking map below to explore the area.
Fill in your holiday dates to get an accurate view of available accommodations near Spiaggia di Genn'e Mari.
Beaches Near Spiaggia di Genn'e Mari