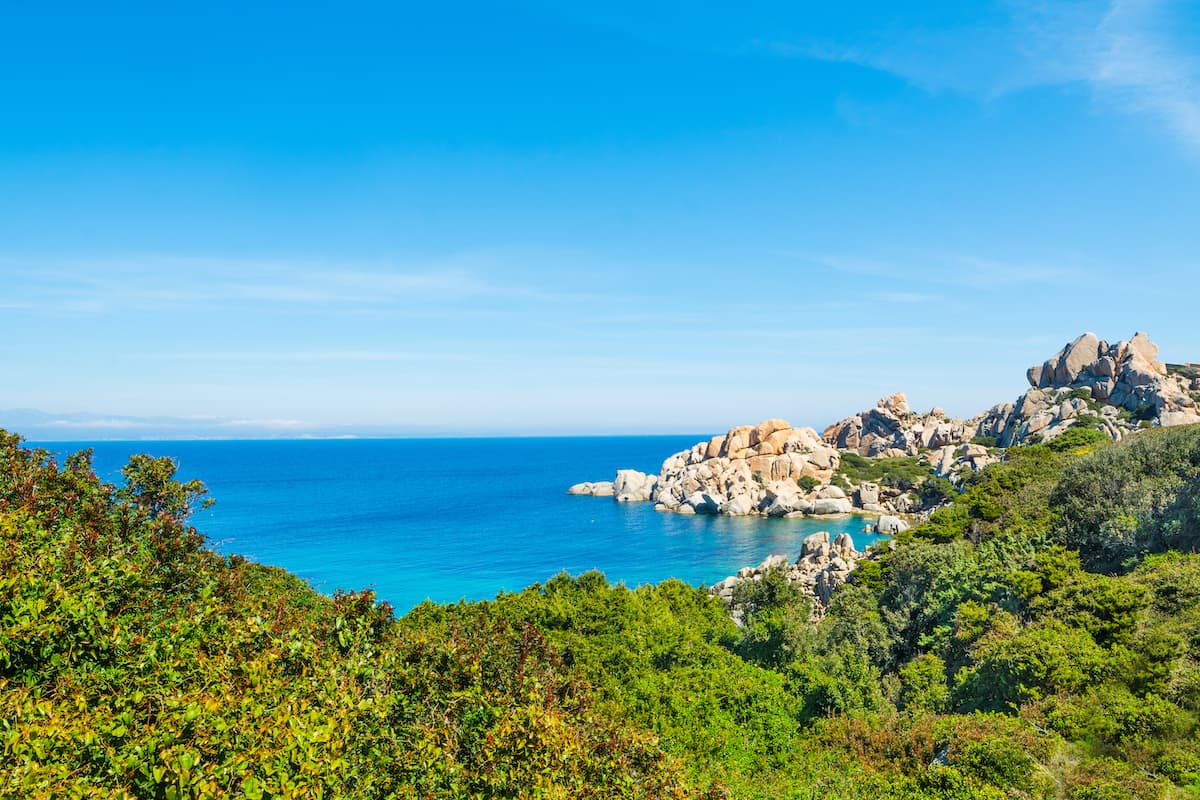 About Spiaggia Zia Culumba
near Santa Teresa di Gallura, Province of Olbia-Tempio, North Sardinia, Italy.
None. You'll want to bring some amenities.
snorkelling.
18:39 PM
08:34 AM
215 meters.
suitable for families with children.
Just steps in front of the small village of Capo Testa you'll find Zia Culumba (Spiaggia Zia Culumba). The beach has a length of 215 meters and faces south-east mostly, offering views over the Baia di Santa Reparata and the rocky outskirts of Scala di Li Cabaddhi and Monti Rigali. An almost supernatural appearance accompanies this beautiful beach which is also known as Tibula Beach. Named after the Roman colony which settled in the area for granite extraction, it's amazing to think this stretch of shoreline was also the origin of the material used to construct the Pantheon in Rome. For a similar reason, Tibula is also called Beach of Granite after the beautiful granite formations that surround the beach. Spiaggia Zia Culumba is one of the finest beaches in Capo Testa and next to the village in Santa Reparata Bay to the north of Sardinia. It is also situated close to Santa Reparata Bay and part of the municipality of Santa Teresa di Gallura in Olbia-Tempio. The north point of the beach is known as Capiccolu while the general shape of the bay is in a semi-circle which provides an excellent shelter from the mistral winds. During the summer season, this particular beach can be very crowded and consequently, there is a wide mixture of holiday homes and facilities in the area including eateries and convenience stores.
How To Get To Spiaggia Zia Culumba
To reach Spiaggia Zia Culumba from the center of Santa Teresa di Gallura, head west on the via Capo Testa until you reach the village. It's about a 4 kilometer drive, which should take you about 10 minutes.
Map
Use the Google and Booking map below to explore the area.
Fill in your holiday dates to get an accurate view of available accommodations near Spiaggia Zia Culumba.
Beaches Near Spiaggia Zia Culumba