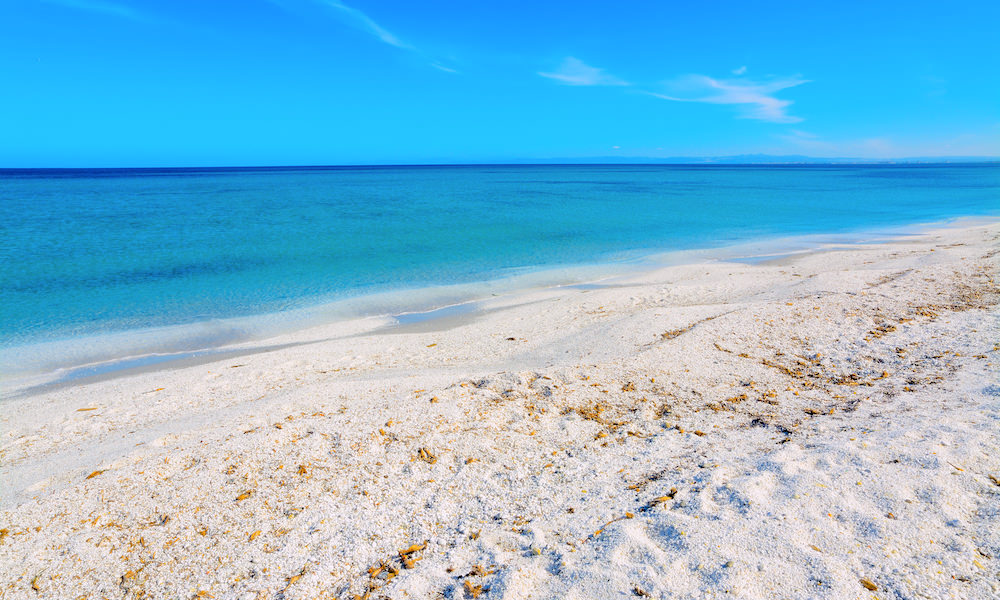 About Spiaggia delle Saline
Le Saline beach (Spiaggia delle Saline) is located in the Gulf of Saline in Sassari, 4 kilometers south of La Pelosa beach in Stintino. Named after the ancient salt mines nearby, Le Saline beach is layered with crushed little pebbles, facing north-east looking out over Capo d'Orso. Le Saline beach is a nice spot for sailing, and nearby catamaran excursions can be booked at the Asinara Catamaran company. The beach runs south for just about 9 kilometers from Tonnara Saline to Fiume Santo, making it ideal for long walks or jogging in the early hours of the day.
Places to Stay near Spiaggia delle Saline
Cala Rosa Club Hotel
A 4 star Hotel near Le Saline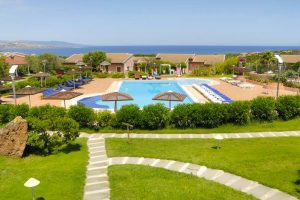 Located in the Natural Park of Asinara, Sardinia, Cala Rosa Hotel is one of the most unique Stintino hotels you are likely to encounter. Built to look like a village, the hotel is ideal for anyone wanting a touch of privacy on their vacation, or even just somewhere a little bit special. Featuring a large garden surrounding each house, nature is truly on the doorstep here, and with more than 125 rooms, the Cala Rosa Hotel offers private entry, air conditioning, and comfortable and stylish rooms. Choose between the standard room, junior suite, the suite, or the superior suite, depending on your preferences. Every single room has been nicely decorated, and they come with a clean finish that gives the rooms a modern touch. Most hotels have one restaurant that their guests are free to dine in, but here is where Cala Rosa Hotel is a little different. This hotel has three restaurant rooms, meaning guests can eat wherever they please. Enjoy the buffet breakfast, another buffet at lunch time, and a barbecued meal for dinner that's cooked right in front of you. With a nearby beach, a games playground, and an amusement room, guests with small children will be pleased to find that they can keep them occupied, whatever the weather is doing. Offering free WiFi, live music, and a swimming pool, the Cala Rosa Hotel is truly unique, throw in their child-minding service, and you have a hotel that is willing to go the extra mile for you.
Park Hotel Asinara
A 3 star Hotel near Le Saline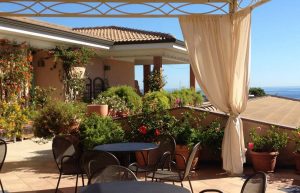 Located on a rocky hill just five hundred meters from the sea, the Park Hotel Asinara is perfectly located and a charming place to stay. One of the nicest hotels in Stintino, the Park Hotel Asinara has decorated each of its 30 rooms in a traditional Sardinian style, offering guests that Mediterranean touch they love. With a private garden, two swimming pools, tennis courts, and offering bicycle hire, the hotel is ideal if you are looking for a nicely decorated room, an excellent restaurant that serves Sardinian and Seafood dishes, without being too elaborate. The beauty of this hotel is just not the elegant simplicity with which it has been designed, but also what it offers each of its guests. At the reception, guests can arrange excursions around the island, and with a free shuttle straight to the beach, the hotel is the ideal destination for couples who don't want to spend a lot of money.
Hotel Cala Reale
A 3 star Hotel near Le Saline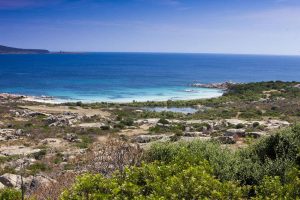 Recently renovated, and with a modern touch, the Hotel Cala Reale is approximately half a mile from the sea, while offering guests a room that meets all of their needs. Featuring a comfortable bed, a balcony, internet connection, and air conditioning to keep you cool on those hot Sardinian days, the rooms have that Mediterranean feel, without being too extravagant. With two swimming pools, you will not have any difficulty cooling off, and once you've had enough of the water, feel free to lounge by the pool and soak up the hot Sardinian sun. If you're feeling slightly more energetic after your time by the pool, why not head to the tennis courts, and get a bit of exercise in before enjoying a trip to La Pelosa beach, which is just under 2 miles away. If you do not wish to walk to the beach, head to reception and organize a seat on the shuttle that will take you there and back again. With a buffet breakfast that offers guests everything they want, and rooms that are ideal for the whole family, or just the two of you, the Hotel Cala Reale is thought to be better value for money than many other hotels in the area.
Residence Le Vele
A 3 star Apartment near Le Saline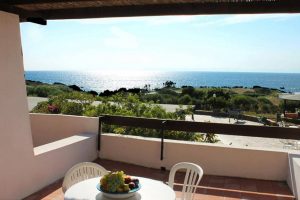 The Residence Le Vele is just a three-minute walk from the beach, offering beach-lovers the chance to enjoy their perfect vacation. Offering extra special rooms, this hotel has that touch of luxury you're looking for. Guests can choose between a room for with a sea view, or a room with a garden, making your time in Sardinia very special. The rooms in the hotel are nicely decorated, without being over the top, and the privacy of your garden can make your vacation seem incredibly luxurious. Guests can also enjoy having access to a tennis court and a swimming pool, making their stay even more luxurious. With a kitchenette in all of the rooms, and thought to be the very best regarding value, the Residence Le Vele is well worth a visit.
How To Get To Spiaggia delle Saline
From Sassari, take the E25 to Porto Torres, and before you reach the village, head to the SP 34 towards Pozzo San Nicola. Continue to Tonnara Saline for 8 kilometers, then turn right and head for the car parking.
Map
Use the Google and Booking map below to explore the area.
Fill in your holiday dates to get an accurate view of available accommodations near Spiaggia delle Saline.
Beaches Near Spiaggia delle Saline