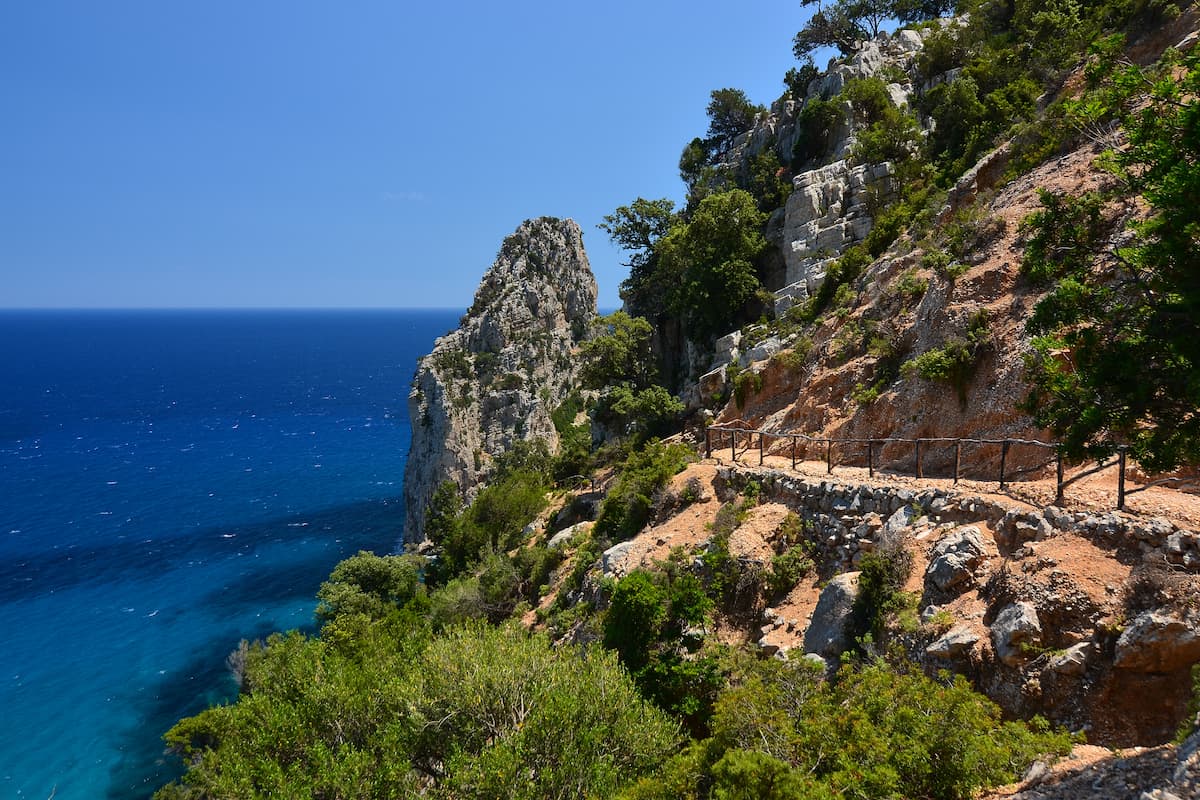 About Cala di Pedra Longa
The cove of Pedra Longa (Cala di Pedra Longa) lies 4 kilometers east of the municipal area of Baunei, and 10 kilometers south of Cala Goloritze. The beach has a rocky seashore, making it unsuitable for a relaxing day at the beach, but perfectly suitable for those who'd like to do some hiking, scuba fishing, scuba diving, or snorkeling with flippers to admire the underwater world.
Pedra Longa, or 'tall stone', got its name from the impressive calcareous pyramid made of limestone and dolomite that reaches up to 130 meters high above sea level. The area of Pedra Longa beach offers a car parking area, a cafe and a restaurant.
How To Get To Cala di Pedra Longa
By car, Pedra Longa beach can best be reached along the SS 125 main road, it's very scenic. After you've reached Baunei, towards Tortolì there's a road to the left with signposts for Cala di Pedra Longa.
Map
Use the Google and Booking map below to explore the area.
Fill in your holiday dates to get an accurate view of available accommodations near Cala di Pedra Longa.
Beaches Near Cala di Pedra Longa