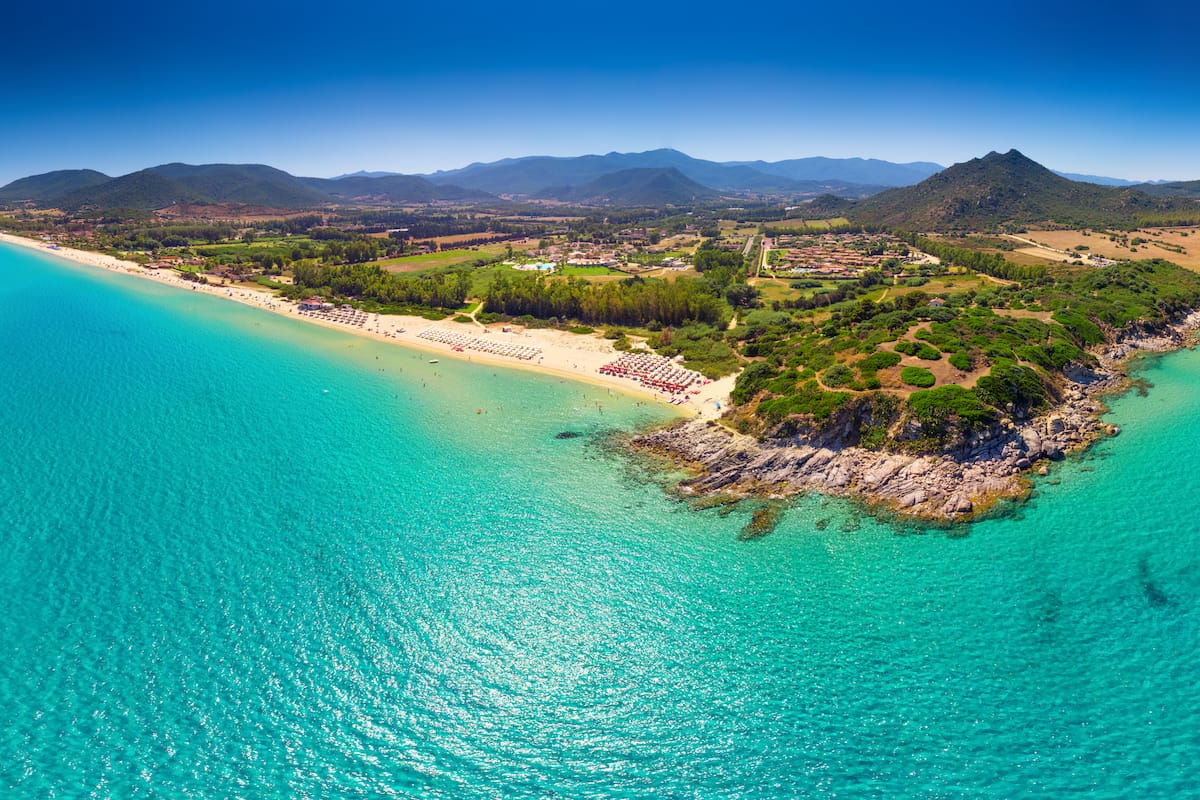 About Costa Rei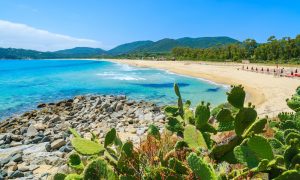 Infused with stunning scenery and an intriguing culture, Costa Rei on the south-east coast of Sardinia is the perfect travel destination. Where long stretches of white powdered sands meet the turquoise blue of the Mediterranean ocean, Costa Rei is also renowned for its coral reefs, enchanting bays and remote islands on which tourists come to enjoy various recreational facilities such as scuba diving, windsurfing and snorkelling. With many resorts, bars, restaurants, camping and a shopping centre, it also offers just about everything else a visitor could need. Costa Rei is situated seventy kilometers from the Sardinian capital of Cagliari and twenty kilometers north-east of Villasimius, while it stretches for nine kilometers between Capo Ferrato and Sant'Elmo to the north and south respectively. A relatively new dual road has made travel from the airport all the more convenient with options for a stopover amidst some beautiful scenery and this is common throughout any road trip in the area, for the luscious green mountains provide an absolutely stunning backdrop and beautiful contrast to the blue skies and fine weather above. Overflowing with serene beauty and inspiring landscapes, these natural surroundings are idyllic for outdoor pursuits and a true highlight of any visit to Costa Rei.
Costa Rei Map
✔ Use the Google and Booking map below to explore the area.
✔ Fill in your holiday dates to get an accurate view of available accommodations near Costa Rei.
Where to Stay in Costa Rei - Our Top Picks
Hotel Villas Resort
A 4 star Resort in Costa Rei, 1.6 kilometers from the center of town (about 1 miles.)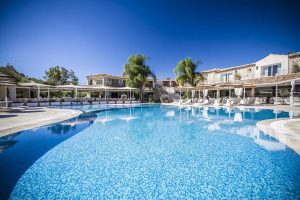 Located in the middle of a stunning natural environment, Hotel Villas Resort is a recently built four-star hotel which makes an excellent base for a vacation in South East Sardinia. Featuring a combination of sophistication, beauty, and elegance, the hotel is a comfortable option which offers a touch of class in every area. Hotel Villas Resort has four different types of accommodations available in different sizes. From Classic, Deluxe, Suite, and Family Suite, each room is furnished elegantly and comes equipped with facilities for disabled guests. All rooms have modern amenities such as in-room safe, minibar, air conditioning system, hairdryer, direct telephone, and satellite TV. The most spacious room is the family suite, which is located in an exclusive area within the resort. Furthermore, the hotel is equipped with a double room, a single room and a separate living room with two private bathrooms and a shower. Lastly, these rooms have access to a furnished patio with Jacuzzi and guests are given a prestige courtesy kit and exclusive beach service. As for the food, Hotel Villas Resort has an in-house restaurant, the Villas Restaurant, serving delicious breakfast buffet, and sumptuous lunch and dinner meals. There are also two bars within the resort, the American Bar and the Beach Bar, which serves a wide variety of beverages and snacks. For those who want to indulge in a luxurious spa experience during their holiday, there's also a Wellness Centre. Other amenities are a playground, an open-air mini gym, babysitting services, tennis court, solarium terrace, outdoor swimming pool with sun beds, and a beach shuttle bus.
Villa Granito
A 3 star Villa in Costa Rei, 6.1 kilometers from the center of town (about 3.8 miles.)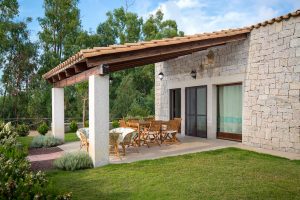 As far as villas in Costa Rei are concerned, the Villa Granito is one of the most comfortable options in the region. In fact, this is a detached vacation home beautifully situated in a serene environment in Castiadas. Surrounded by a well-manicured lawn and garden, this villa is the perfect place to relax, while soaking in the beautiful views of nature. In case you might be asking yourself, this luxury villa could accommodate up to four guests. It has two bedrooms with a total of three beds and one spacious bathroom. The rooms have large windows that overlook the spacious veranda, and each room has a wardrobe, while the bed comes with a mosquito net. During the entire duration of your stay, the villa will be equipped with sheets and pillowcases made from the finest fabric. To make your stay even more relaxing and comfortable, the house is fitted with modern amenities, such as free Wi-Fi and air conditioning. The living room area is decorated in a traditional Sardinian style and has two sofas, with comfortable cushions, a small table and a large coloured TV. There's also a fully functional kitchen, equipped with a spacious worktop table. A dishwasher is also available and other kitchen amenities. Finally, the utilities, such as water and electricity, are included in the price, and the property is cleaned and sanitized on a regular basis to ensure the best quality standards before and after your stay. If you're bringing your car, you can take advantage of the parking space within the property but either way, this is one of the most enticing villas to stay in Costa Rei.
Hotel La Villa del Re
A 5 star Hotel in Costa Rei, 2.8 kilometers from the center of town (about 1.7 miles.)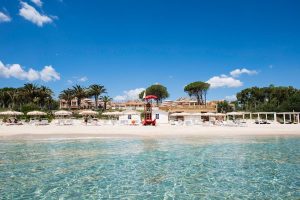 Are you jetting off to Sardinia for a romantic getaway with your beau? Then you must stay at La Villa del Re. This 'adults only' hotel is the ultimate kids-free recluse on the island. The hotel is built on private property, overlooking the gorgeous blues of the Mediterranean Sea. Like the previous hotel, La Villa del Re is also a one hour drive away from Cagliari Airport. But this beautiful spot is located in Castiadas instead of Chia. The hotel is almost a 10-minute drive away from the quaint Italian towns of Cala Sinzias and Costa Rei. The hotel is chic and modern. Other than the beautiful landscapes, you can hit the beach to enjoy the water sports. From scuba diving, windsurfing, canoeing to snorkeling–there is a lot to do here for a water sports enthusiast. And if an adventure sport isn't your cup of tea, then you may always lounge on one of the reclining beach chairs to bask under the golden hues of the sun. Or maybe dip into the cool waters of the hotel's state-of-the-art infinity pool. Sandwiched between the beach and the villa's main building – this lovely pool is a modern architect's dream.
Things to Do in Costa Rei
More Places to Visit Near Costa Rei