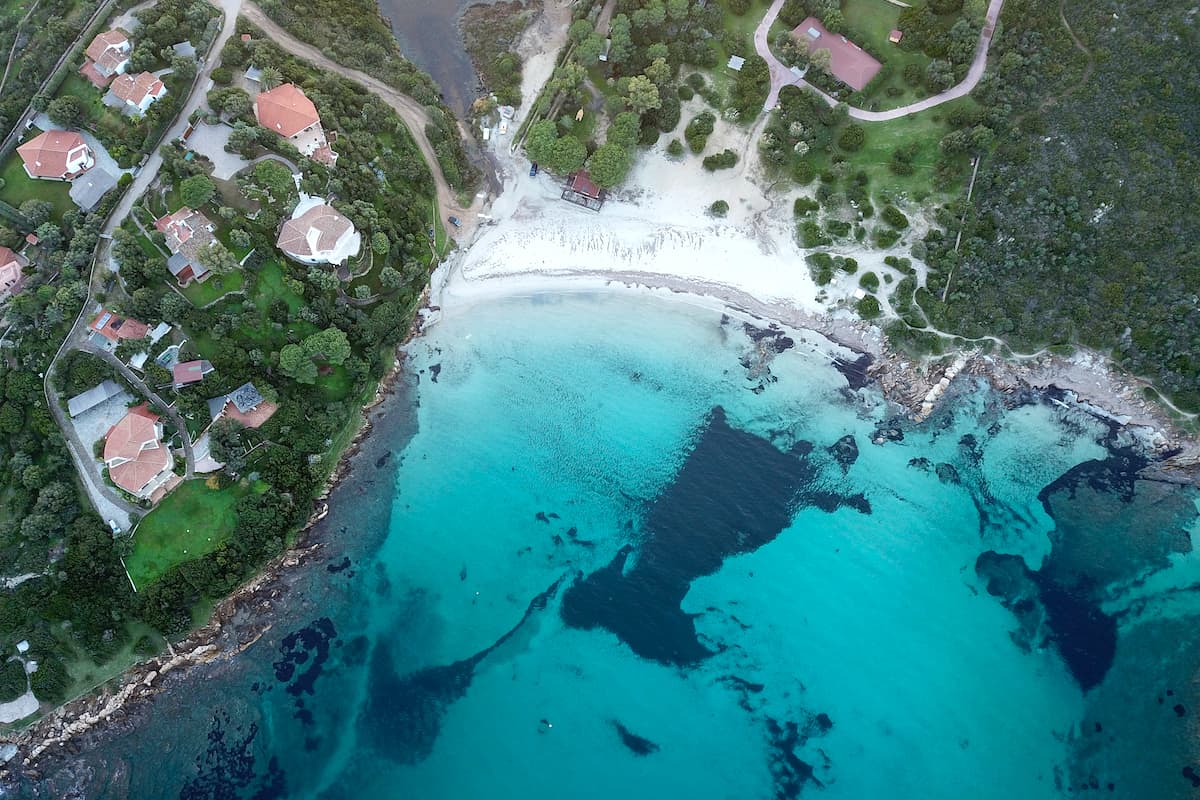 About Sos Aranzos
near Golfo Aranci, Province of Olbia-Tempio, North-East Sardinia, Italy.
parking, beach chairs, umbrellas, bar.
snorkelling, scuba diving.
20:54 PM
05:55 AM
120 meters.
suitable for families with children.
Sos Aranzos beach (Spiaggia Sos Aranzos) is a small but rather wide beach of just 120 meters long, conveniently located on the south coast of Golfo Aranci near the Hotel Colonna Beach Resort and the Aranzos Bay Beach Club Resort. The beach faces north-east, offering wonderful views of Capo Figari and the islands named Figarolo Tavolara. Just to the south in the direction of Olbia, you'll find the beach of Cala Banana nearby. Sos Aranzos is frequently visited by guests staying at the nearby hotels, so it can get a little crowded – but very lively – during high season. Waters here are shallow, so this spot is suitable for families children. Facilities include a parking lot and several kiosks. Water sports enthousiasts can enjoy snorkelling and scuba diving. There's a small hill you can climb to see the beautiful view of the sea and the beach – a great spot to take some pictures.
Where to Stay near Spiaggia di Sos Aranzos
Hotel Baia Aranzos – Family-Friendly and a Private Beach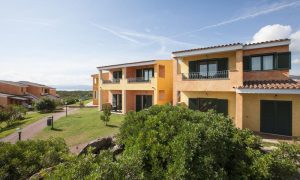 The nearest hotel to Spiaggia di Sos Aranzos is Hotel Baia Aranzos. It is located 400 meters west of the beach. The four-star hotel has its own private beach (200 meters south of Sos Aranzos) that can be reached on foot by following a private footpath, or by the hotel's shuttle bus service. The beach features a bar that serves light lunches, showers, beach umbrellas and sun loungers for guests. It also has a diving center where the staff can take you on raft excursions to Capo Figari, Mortorio Island and the Tavolara Marine Protected Area to watch the dolphins.
How To Get To Spiaggia Sos Aranzos
From Olbia
The beach of Sos Aranzos is located 8 kilometers north-east of Olbia, and can be reached by car by taking the SP82 in the direction of Golfo Aranci. To reach the beach, take one of the exits near Colonna Village or Terrata.
Map
Use the Google and Booking map below to explore the area.
Fill in your holiday dates to get an accurate view of available accommodations near Spiaggia Sos Aranzos.
Beaches Near Spiaggia Sos Aranzos