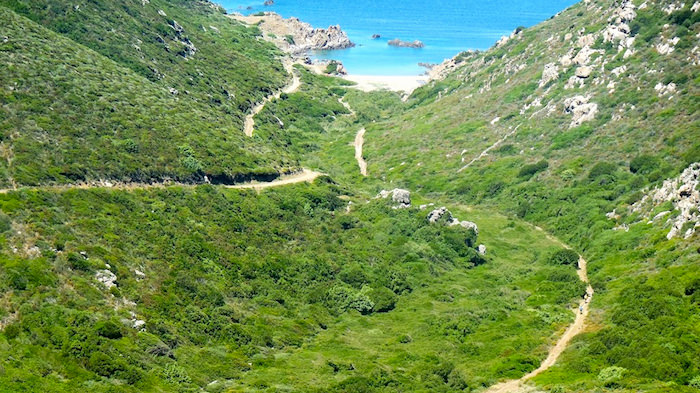 About Cala di Faa
The beach of Cala Faa (Spiaggia di Cala Faa) is a small cove approximately 4 kilometers south-west of Portobello beach, along the Costa Paradiso in north Sardinia. Cala Faa has a length of just 50 meters, and it is also 50 meters wide. The small beach faces west, featuring views of the waters of the Golfo di li Moli. Cala Faa beach features white sands and is protected at both ends by two cliffs that are covered by typical Mediterranean greenery. Several rock formations protrude from the surface of the water, so it can be rocky here but the waters are of medium depth. Cala Faa tends to be a quiet beach throughout the entire year. Being a small and secluded cove that is not very easy to reach, Cala Faa has no facilities.
How To Get To Cala di Faa
From Baia Vignola, Cala Faa can be reached by taking the SP 90 heading south. After 4.2 kilometers, leave the SP 90 by taking a right turn at the Bivio Portobello bus stop. Keep left for the next 2 kilometers, then make a left turn at the junction. Continue for another 2 kilometers while keeping left. The last part of the road to Cala Faa will have to be completed on foot on an unpaved road, so make sure you prepare your trip to this beach well.
Map
Use the Google and Booking map below to explore the area.
Fill in your holiday dates to get an accurate view of available accommodations near Cala di Faa.
Beaches Near Cala di Faa