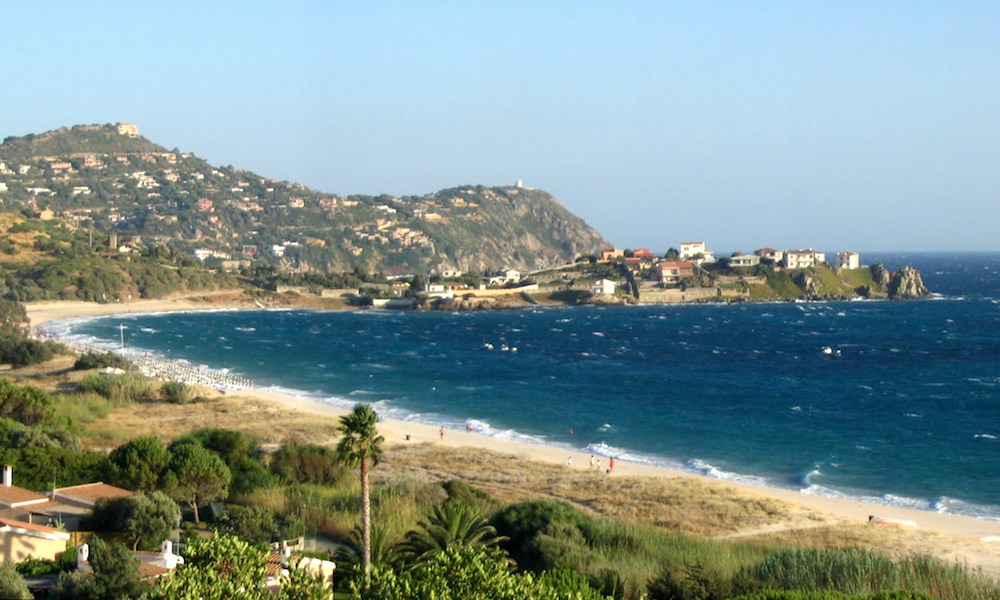 About Spiaggia di Kal'e Moru
Spiaggia di Kal'e Moru is one of the most stunning beaches in South Sardinia near Torrel Delle Stelle in the province of Cagliari. It is a 1400 meter-long beach that connects Spiaggia di Marongiu and Spiaggia del Rio Geremeas. Spiaggia di Kal'e Moru is a stunning beach with soft, fine sand which is somewhere between white and golden. The waters are also enthralling with its crystal mirror reflecting an emerald green and turquoise up into the sky. As a travel destination in Sardinia, this region is perfect for families and at the end of the beach is a western end with rich Mediterranean promontory. Spiaggia di Kal'e Moru has many facilities that allow for engaging activities. There is also a rich marine life which is even visible from the shore, and the incredibly clear water allows for a pleasant wonder that surprises every visitor. Opportunely, it is also very accessible for wheelchairs and has a large parking area with several hotels, bars, and clubs nearby. This is why nightlife is vivacious on the beach, and the favorable wind conditions are also suitable for surfers and scuba fishing enthusiasts. The waters are calm enough for pedal boats and other sailing activities while visitors can rent beach umbrellas, deck chairs, and other equipment to enjoy their stay to the fullest. Aside from the very busy nightlife that Spiaggia di Kal'e Moru has to offer, most tourist come back because they consider it as a peaceful place. With its breathtaking views and pristine waters, it provides an attractive beach destination with ample activities and enough beautiful scenery to warrant a swift return to the south of the island of Sardinia.
How To Get To Spiaggia di Kal'e Moru
From Cagliari, take the drive along the provincial road 17 towards Villasimius. Then at the 41 kilometers, turn right to the junction of Kal'e Moru. Go straight down until the vicinity of the astonishing beach is within reach.
Map
Use the Google and Booking map below to explore the area.
Fill in your holiday dates to get an accurate view of available accommodations near Spiaggia di Kal'e Moru.
Beaches Near Spiaggia di Kal'e Moru