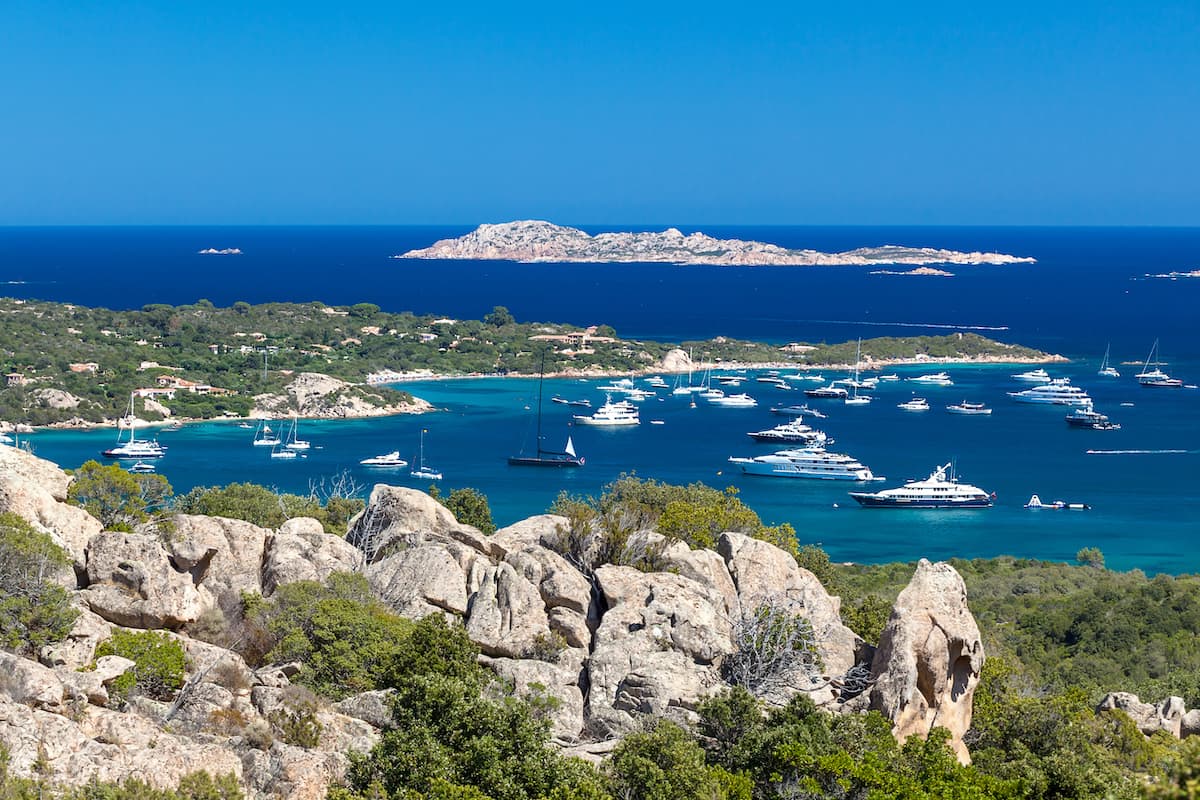 About Cala di Volpe
Welcome to Cala di Volpe Sardinia! Breathtaking views and pristine beaches best describe this popular tourist spot in the heart of the Costa Smeralda. Yes, this near-perfect travel destination is overflowing with celebrities and attractions, and here you'll find some of the most highly regarded Costa Smeralda hotels. Cala di Volpe (meaning the 'bay of the fox') is a small community located in Arzachena in the province of Olbia-Tempio, in north-east Sardinia, Italy. The village is located in the historical region known as Gallura on the Emerald Coast, between the beaches of Li Itriceddi and Capriccioli. Its strategic position offers easy access to other famous beaches as well, such as Spiaggia del Principe, Grande and Piccolo Pevero, Liscia Ruja, and Romazzino. The small village is best known for the luxury hotel with the same name – Hotel Cala di Volpe – part of "The Luxury Collection" operated by the renowned Starwood hotel chain. Hotel Cala di Volpe has a legendary tale to tell since it was chosen as one of the film locations in "The Spy Who Loved Me" at the end of the seventies. In that classic James Bond movie, James Bond and Anya Amasova walk through the hotel's lobby towards the reception and check in under the false name Sterling. In case you're wondering, just as countless James Bond fans still do after all these years, they booked Suite A5.
Cala di Volpe Map
✔ Use the Google and Booking map below to explore the area.
✔ Fill in your holiday dates to get an accurate view of available accommodations near Cala di Volpe.
Where to Stay in Cala di Volpe - Our Top Picks
Things to Do in Cala di Volpe
More Places to Visit Near Cala di Volpe
Cala di Volpe Restaurants - Where to Eat
Ristorante Gastronomia Belvedere (Seafood, Italian Food)
🏠
SP94
,
Porto Cervo
,
Sardegna
,
07021
,
Italy
.
📱 Telephone:
+39 0789 96501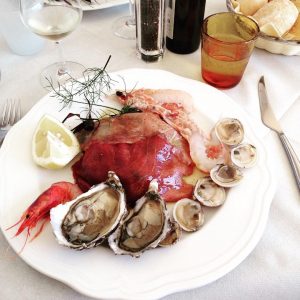 If you choose to venture out of your hotel, you may stumble across a few exquisite restaurants in Cala di Volpe. Ristorante Gastronomia Belvedere, in particular, is home to some exceptional dishes which are entirely exclusive to this part of Italy. Featuring an extensive range of seafood dishes that are creatively prepared, the restaurant is renowned for going the extra mile, and the same can be said for the many tempting desserts. At the same time, if you are not a fan of seafood, you can always choose from one of the lovingly prepared pasta dishes which continue to receive generous feedback online. Another highlight of Ristorante Gastronomia Belvedere is the balcony overlooking the sea, and this allows guests to enjoy one of the eateries sumptuous dishes with a glass of wine and a panoramic view. Elegantly decorated, and with a team of staff who do everything to ensure you enjoy the overall experience, Ristorante Gastronomia Belvedere is perhaps one of the best restaurants in Cala di Volpe. Reasonably priced, and with a decent variety on the menu, you may find that this will not be the last time you set foot in Ristorante Gastronomia Belvedere.
Ristorante Mama Latina (Seafood, Italian Food, Pizza)
🏠
2
,
Via del Grano
,
Cala di volpe
,
Sardegna
,
07021
,
Italy
.
📱 Telephone:
+39 0789 96026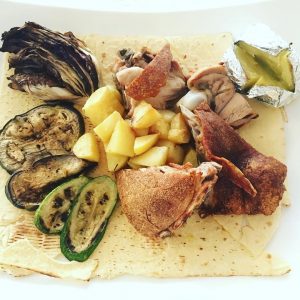 For those who'd like to experience genuine Sardinian cuisine (Cucina Sarda), another much-loved restaurant near Cala di Volpe is Ristorante Mama Latina. This stylish restaurant serves seafood, Italian meals, and of course, pizza. A spacious restaurant with elegant décor, and friendly staff, Ristorante Mama Latina is ideal for any occasion, but most importantly, it has a distinct touch of sophistication about it. Regarding the menu, pizza lovers will enjoy choosing from the wide selection available, before enjoying the scent as the cooks prepare it from scratch, but at the same time, every meal is crafted with the same meticulous nature. In fact, this is one of the most impressive features of the restaurant – attention to detail – and with a large menu that is sure to impress, guests are left to drink in the scenery from the nicely decorated balcony. Sublime food, subtle décor, and unrivaled panoramas amidst a pleasant ambiance, if you want to dine out in style during your time in Cala di Volpe, Ristorante Mama Latina is unlikely to disappoint.
How To Get To Cala di Volpe
Have you thought about arranging a rental car in Sardinia?
For some great deals, check out our Sardinia Car Hire page!
Flights from the UK
The nearest airport to Cala di Volpe is Olbia Costa Smeralda Airport.
Direct flights from all London airports to Olbia Costa Smeralda Airport usually take about 2.5 hours.
Flights from London to Olbia are handled by airlines including British Airways, EasyJet, Meridiana.
Driving From Olbia Costa Smeralda Airport to Cala di Volpe
From the airport, head north and follow Via Degli Astronauti to the Strada Statale 125 Orientale Sarda. Continue north on the Strada Provinciale 73, which will guide you along the coastal villages of Cugnana and Portisco. After about 25 minutes, continue on the Strada Provinciale 160. Once you're near the village, take Via della Sughera to Via dell'Edera to reach Cala di Volpe.
Beaches Near Cala di Volpe