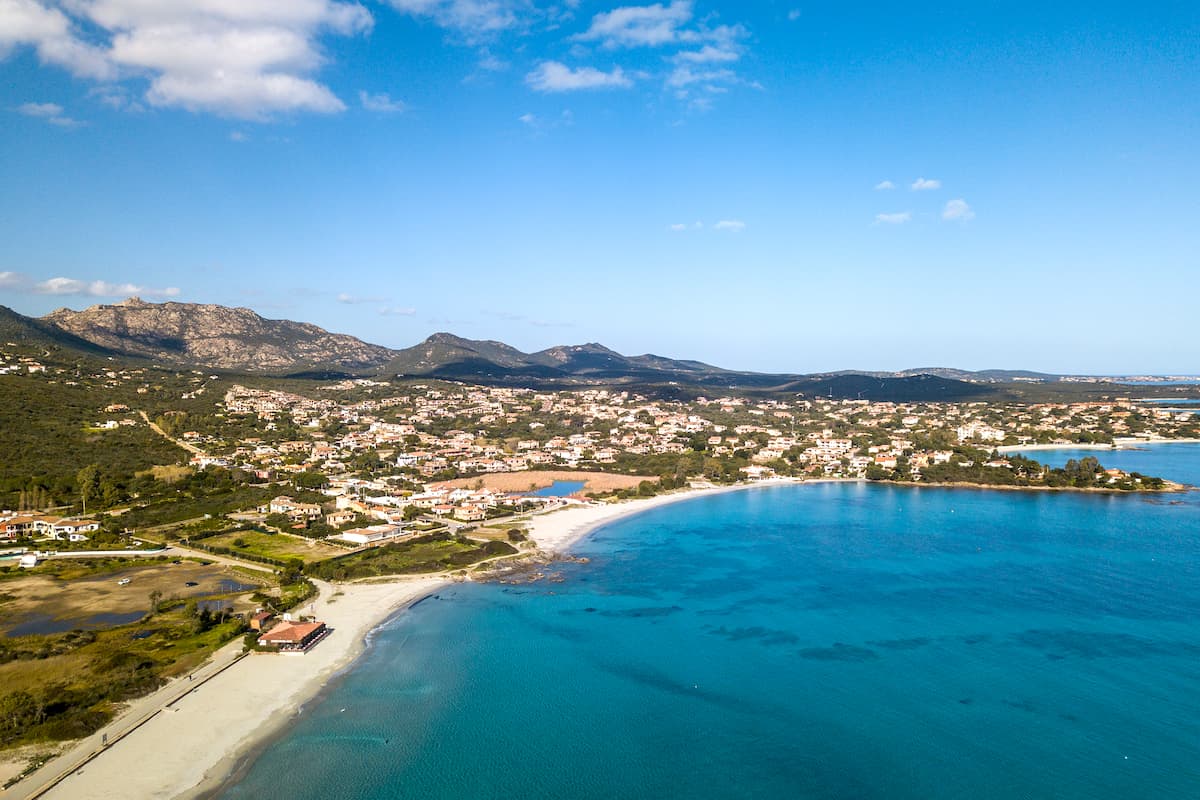 About Pittulongu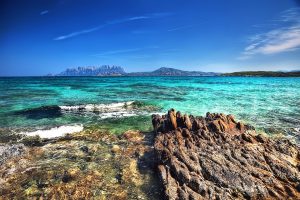 Pittulongu is a small seaside town in the province of Olbia-Tempio in the northeast part of Sardinia, Italy. Located just a 15-minute drive away from Olbia Airport, the village is accompanied by beautiful white sand beaches that are loved by both locals and tourists. Every year, visitors arrive in Pittulongu to enjoy the beautiful beaches, and with near perfect shallow waters, it is also easy to see why families with young children find these stretches of sand so attractive. Pittulongu is undoubtedly best known as a beach destination. Your choices are Spiaggia Mare e Rocce, Spiaggia La Playa, Spiaggia Lo Squalo, and Spiaggia del Pellicano. The largest beach is around 800 meters long, and all four beaches feature tantalizing views of Isola Tavolara located 12 kilometers off the coast. From the beach, ferryboats can also be seen entering towards the harbor of Olbia all throughout the day, and the area is also particularly ideal for both surfing and snorkeling. There are also some excellent restaurants in town and several hotels which never fail to impress those who travel here. Since Spiaggia La Playa is the most popular of all the Pittulongu beaches, you can expect considerable crowds in this area. If you want a quieter and more peaceful day in the sun, check out the smaller beaches in the neighboring regions. You can stroll through the more tranquil Spiaggia Lo Squalo, which is just beside Spiaggia La Playa and is separated by a small rocky headland. Even if this beach may be smaller than La Playa, the beach is quite beautiful and is surrounded with lush Mediterranean vegetation. If you have enough time, do check out all of the four main beaches, but keep in mind there is also enough charm and attraction in Pittulongu to warrant a visit. With the seaside village being so close to Olbia Costa Smeralda Airport, travel time is limited which leaves you with nothing but extra time to relax and unwind.
Pittulongu Map
✔ Use the Google and Booking map below to explore the area.
✔ Fill in your holiday dates to get an accurate view of available accommodations near Pittulongu.
Where to Stay in Pittulongu - Our Top Picks
Hotel Mare Blue
A 3 star Hotel in Pittulongu, 0.8 kilometers from the center of town (about 0.5 miles.)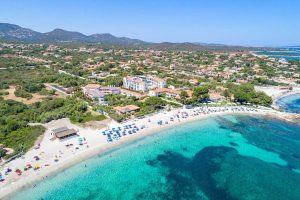 Hotel Mare Blue is a 3-star hotel in Pittulongu located just a few steps away from Spiaggia del Pellicano. Opening up to the breathtaking views of Isola Tavolara, some of the rooms at this hotel are overlooking the beautiful crystal clear waters of Sardinia. Partially refurbished in a true Sardinian style with furnishings inspired by the Costa Smeralda, the hotel features a relaxing Mediterranean vibe. The hotel is surrounded with lush Mediterranean vegetation. There's also a well-manicured garden where guests can relax and enjoy the stunning nature views. All rooms at Hotel Mare Blue are equipped with a private bathroom and shower with hairdryer and other amenities. There's also a seating area and a fridge. Hotel Mare Blue provides all the comforts and amenities to make your holiday in northeast Sardinia even more relaxing. Aside from the beautiful garden, the hotel has its own restaurant and bar where guests can partake hearty meals and perhaps have a drink at the lounge bar when evening comes. Aside from frolicking at the nearby beach, guests can also take part in some activities. The hotel organizes regular tours going to nearby Tavolara Island and offers diving lessons and boat rental services as well. If you love to play tennis, you can take advantage of the tennis courts within the resort.
Hotel Stefania Boutique Hotel by the Beach
A 4 star Boutique Hotel in Pittulongu, 0.1 kilometers from the center of town (about 0.1 miles.)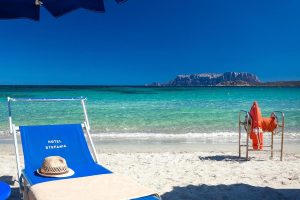 Hotel Stefania is a 4-star boutique hotel in Pittulongu that's ideally located at the beachfront, right across Isola Tavolara. Surrounded by a well-manicured garden with pastel-colored walls that discretely blend with the surrounding Mediterranean views, Hotel Stefania is definitely one of the most beautiful boutique hotels in Pittulongu. Initially built in 1992 with 30 rooms, an additional 10 rooms were added in its inauguration in 2004. The hotel also houses one of the best restaurants in Olbia, Ristorante Nino's, known for serving the most delectable Sardinian regional cuisine. There's also a coffee shop within the resort that's situated on a terrace overlooking the stunning views of the sea. The hotel is equipped with all the amenities and facilities that make your stay even more comfortable and relaxing. If you prefer to swim in the pool, take advantage of the spacious outdoor swimming pool that opens to the panoramic views of the sea. There's also a Jacuzzi, fitness room, and an ample parking space. A reserved area on the beach is also available for the exclusive use of hotel guests which is arguably the best example of attention to detail at this small luxury hotel in Pittulongu.
Villa Magnifique
A 4 star Villa in Pittulongu, 0.6 kilometers from the center of town (about 0.4 miles.)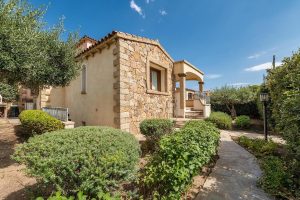 This beautiful, cozy three-bedroom villa is situated in Pittulongu, 8 kilometers from Olbia Harbor and around 13 kilometers from Olbia Airport. The villa is pet-friendly. There is free public parking available on site with reservation needed. Also, there is Wi-Fi available in some rooms, and it costs EUR 10 per 24 hours. You can relax and enjoy your meals outside, in a beautifully furnished outdoor living area with barbeque. Rooms have private entrances and their own terraces or patio where you can relax in the evenings. The villa features a kitchen with dining table, kitchenware, refrigerator, and washing machine and a private bathroom with bidet, shower, and towels. The living area is equipped with a sitting area and a fireplace, and a flat-screen TV with cable channels.
More Places to Visit Near Pittulongu
Pittulongu Restaurants - Where to Eat
Mama Beach (Seafood, Traditional Sardinian Food)
🏠
10
,
Via Tramontana
,
Pittulongu
,
Sardegna
,
07026
,
Italy
.
📱 Telephone:
+39 0789 398013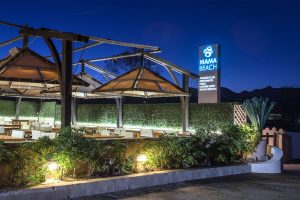 Mama Beach is an outstanding restaurant in Pittulongu with sublime views and an equally impressive lineup of Sardinian food. Located right on La Spiaggia di Playa, the restaurant features unrivaled views of the sea and is the perfect place to enjoy a cocktail or glass of wine as the sun goes down. The modern interior is especially refined and designed to create a warm and inviting atmosphere. At the same time, the food experience is world-class, and Chef Massimo Bonu is widely regarded as one of the best in the area. The menu features a beautiful combination of fresh seafood and typical Sardinian dishes. Meals are beautifully presented and the subject of countless five-star reviews. What's more, Mama Beach is also known for having a wide range of homemade cakes, desserts, and treats which never fail to delight visitors and round off the perfect evening meal. Whether you want something elegant or straightforward, Mama Beach offers the ideal mix of both, and if you yearn for an idyllic restaurant by the sea, this Pittulongu restaurant is one of the finest in north-east Sardinia.
Ristorante Pizzeria Lo Squalo (Seafood, Italian Food, Pizza)
🏠
Loc
,
Via degli Etesi
,
Pittulongu
,
Sardegna
,
07026
,
Italy
.
📱 Telephone:
+39 0789 1980671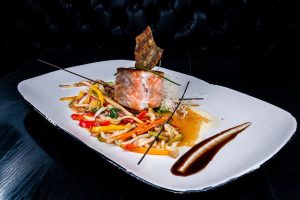 Located directly on Spiaggia Della Squalo, Ristorante Pizzeria Lo Squalo is a restaurant by the sea in which scintillating views and sublime food are common. As you might expect from the name, this is also a pizzeria, but there is more than enough variety to please every taste or preference. With large windows all around, the interior is nicely decorated and home to some of the best sea views in Sardinia. In fact, this stunning beachfront looks directly out over Tavolara island and the soft sand with crystal-blue water is as pure as they come. As for the staff, you will find their attentive nature is second to none, and this attention to detail is also evident in the food. Pizza is a specialty of this restaurant in Pittulongu, but the truth is, most visitors remember Ristorante Pizzeria Lo Squalo for every other type of food. Whether you want fresh pasta, hot focaccia bread, or some delicate fish, the menu has a full range of Mediterranean dishes. These ingredients are produced locally, and seafood, in particular, is fresh from the morning catch. This eatery should leave you with a memorable taste in the mouth.
How To Get To Pittulongu
Have you thought about arranging a rental car in Sardinia?
For some great deals, check out our Sardinia Car Hire page!
To get to Pittulongu by car, leave Olbia Costa Smeralda Airport and head on the Via Degli Astronauti to Strada Statale 125 Orientale Sarda. Once you're near Olbia's industrial zone (Zona Industriale), continue on the Strada Maggiore Pietro Bonacossa and Strada Statale 125 Orientale Sarda in the direction of Viale Pittulongu/Strada Provinciale 82 to Pittulongu.