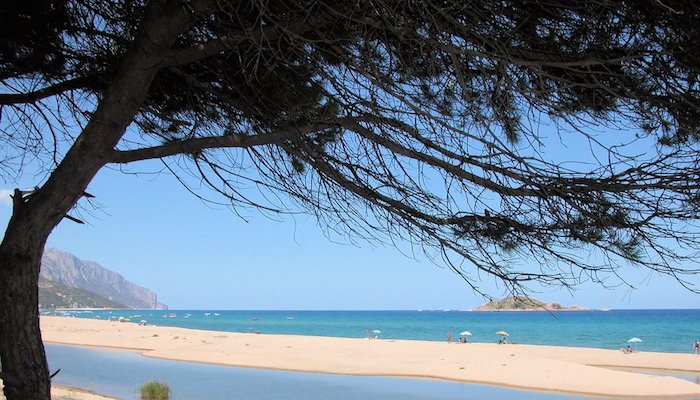 About Spiaggia di Iscrixedda
Iscrixedda beach (Spiaggia di Iscrixedda) is located in the municipal area of Lotzorai, 2 kilometers south of Spiaggia di Santa Maria Navarrese. The beautiful Iscrixedda beach is a continuation to the south of the long sandy shores of Lido delle Rose. The beach officially ends at the Iscrixedda lagoon. Since access to the beach has been improved recently, Iscrixedda beach has become one of the most popular beaches of the Lotzorai area.
Iscrixedda beach is backed by cooling pine and eucalyptus forests, home to the well-known camping 'Iscrixedda'. This campsite features a bar, supermarket, a restaurant and pizzeria, and parking in the shade. From Iscrixedda beach, the famous pristine beaches of Cala Luna, Cala Sisine and Cala Goloritzè can easily be reached.
How To Get To Spiaggia di Iscrixedda
Coming from Cagliari by car, take the Lotzorai entrance on Via Roma, then turn right at the first intersection. Go straight for about 500 meters, then turn right again and continue straight ahead. After approximately 1 kilometer you will arrive at Iscrixedda beach.
Map
Use the Google and Booking map below to explore the area.
Fill in your holiday dates to get an accurate view of available accommodations near Spiaggia di Iscrixedda.
Beaches Near Spiaggia di Iscrixedda