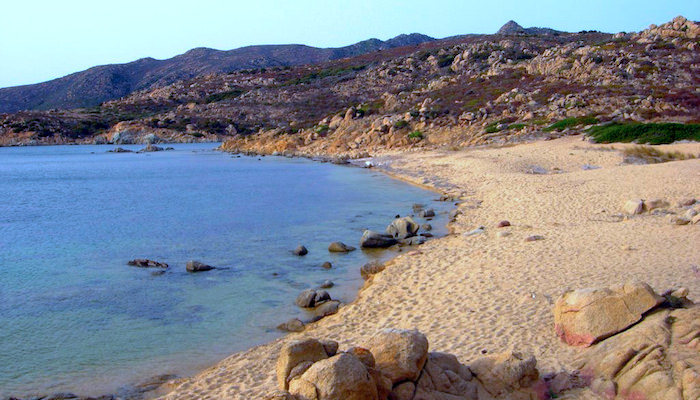 About Spiaggia di Cala Ferraglione
Cala Ferraglione beach (Spiaggia di Cala Ferraglione) lies 2.5 kilometers west of Su Giudeu, just south below the small village of Sa Pinnetta in the municipality of Teulada. This is a small and secluded cove featuring a golden sand beach and granite rocks, giving the landscape a rugged character. Cala Ferraglione beach has no facilities, and is almost always deserted, even in summer.
How To Get To Cala Ferraglione
Coming from Chia, Cala Ferraglione can be reached by heading west towards Perda Longa and Sa Pinnetta. After a little over 4 kilometers, turn left and take the gravel road, and after 700 meters turn right and follow the path that will lead you to the beach.
Map
Use the Google and Booking map below to explore the area.
Fill in your holiday dates to get an accurate view of available accommodations near Cala Ferraglione.
Beaches Near Cala Ferraglione