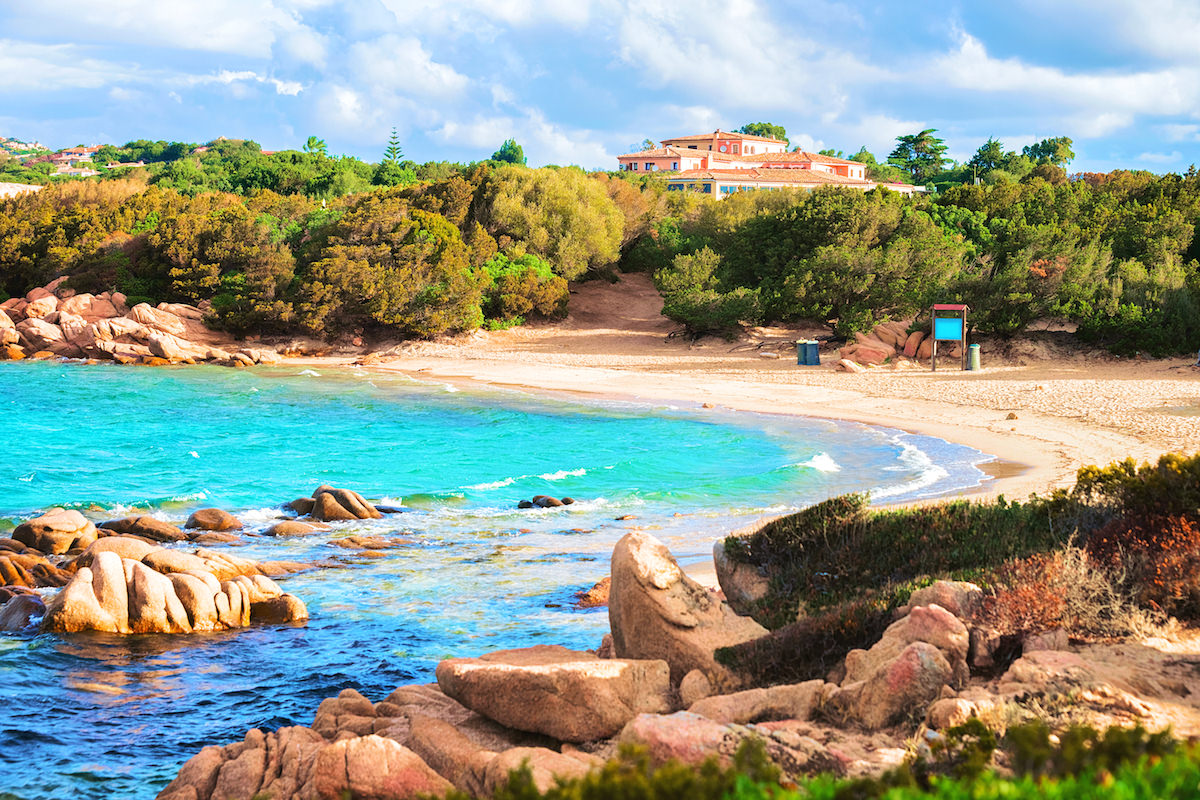 About Spiaggia di Portisco
near Portsico, Province of Olbia-Tempio, North-East Sardinia, Italy.
parking, restaurant.
snorkelling.
18:58 PM
07:23 AM
150 meters.
Portisco beach (Spiaggia di Portisco), on the southern side of the Costa Smeralda, and its surrounding beaches are some of the best beaches of Costa Smeralda. Portisco beach lies just north of of the village of Portisco, 15 kilometers away from Olbia, and just west of Ira beach in Porto Rotondo. The village of Portisco has its own marina with shops, restaurants, and bars. Most of the beaches in the area offer umbrellas and beach chairs for rent.
How To Get To Spiaggia di Portisco
Portisco beach is located about 3 kilometers away from Porto Rotondo. From there, approach Portisco from the south over the SP 73. From Porto Cervo, the beach can be reached over the SP 94.
Map
Use the Google and Booking map below to explore the area.
Fill in your holiday dates to get an accurate view of available accommodations near Spiaggia di Portisco.
Beaches Near Spiaggia di Portisco