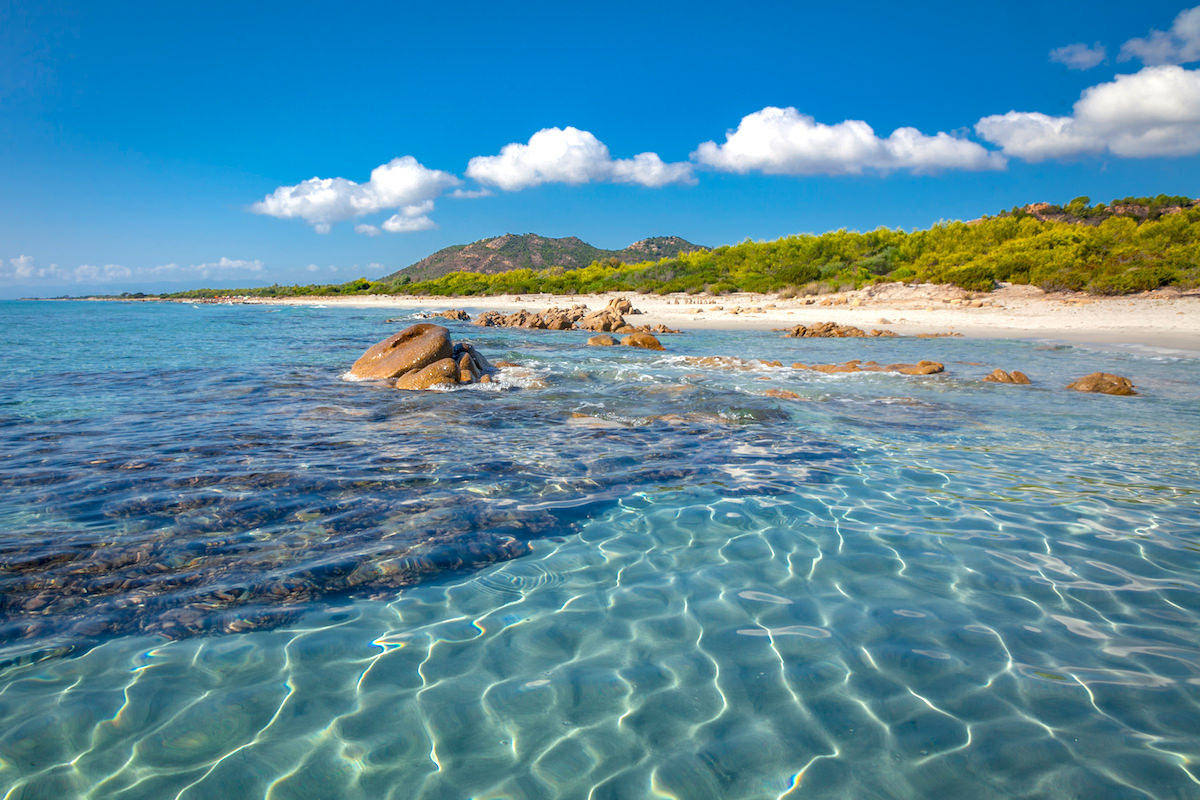 About Spiaggia di Berchida
Located 12 kilometers north-east of Orosei, and near the foot of Monte Urcatu, you'll find the beach of Berchida (Spiaggia di Berchida). With a length of over 800 meters, this stretch of fine white sand mostly faces east, offering impressive views of the deep blue Tyrrhenian Sea that stretches all the way out to the west coast of Italy. If you don't mind waking up early during your vacation, Spiaggia di Berchida is a marvelous place to watch the sun rise early morning.
What makes this beach in the province of Nuoro quite unique, is that it is bordered by two other beaches: Spiaggia di Bidderosa on the north side, and Spiaggia sa Curcurica on the south side. Plus, both the northern and southern tips of Berchida are backed by two lagoons: Stagno di Bidderosa, a natural oasis where pink flamingos come to breed, and the larger Stagno di Curcurica. Both these lagoons feature an outlet that's connected to the sea.
Berchida beach is mostly backed by sandy patches of white sand peppered with aged juniper trees. You can find some shade here on those hot summer days. Especially with its shallow waters, silky sands and unique surroundings in mind, Spiaggia di Berchida is one of the best beaches you can visit during your holiday in Orosei, east Sardinia. It is an earthly paradise to go and explore.
It should come as no surprise that this beach has been voted as being one of the best beaches of Italy multiple times.
How To Get To Spiaggia di Berchida
To get to Berchida beach, take the Strada Statale 125 towards Siniscola, and continue until you've reached a crossroad to Spiaggia di Berchida. Turn left to take the road that leads to the pinewood forest that is located near the beach.
Map
Use the Google and Booking map below to explore the area.
Fill in your holiday dates to get an accurate view of available accommodations near Spiaggia di Berchida.
Beaches Near Spiaggia di Berchida