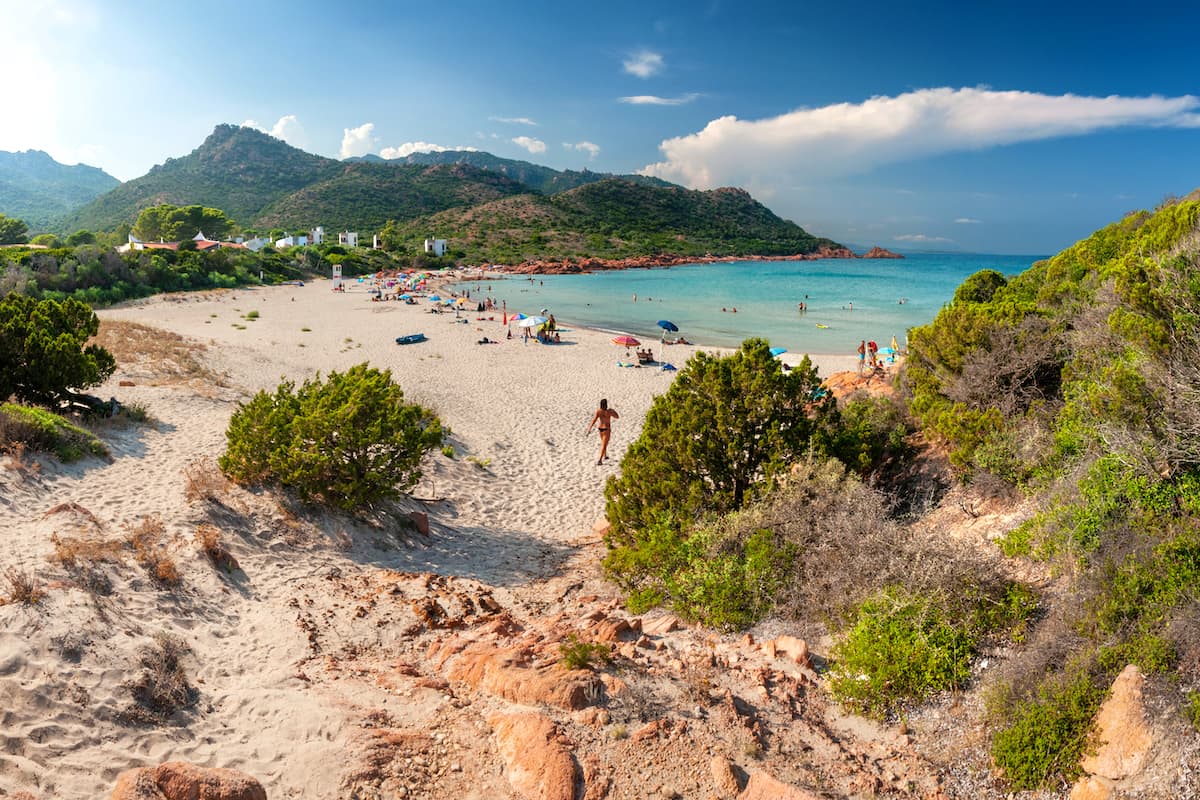 About Su Sirboni
Su Sirboni beach (Spiaggia di Su Sirboni) is located nearly 3 kilometers south of Cardedu beach, near Perdepera, Ogliastra. It has a length of 200 meters, and with its enchanting landscapes, it is one of the most beloved beaches in this part of Ogliastra. Its waters are rather deep, so small children will need to be watched over. This beach is a popular spot for surfing, and is also frequently visited by scuba divers. Su Sirboni is not the easiest beach to reach – it's only accessible on foot. The walk is definitely worth the effort! Given its location, this beach tends to be rather quiet, even during the high season months of July and August.
How To Get To Spiaggia di Su Sirboni
Su Sirboni is located in the marina of Gairo, and can be reached from Cardedu by following the signs. Once you've arrived at the crossroads to the beach of Museddu, just go straight and follow the road towards the marina of Gairo. Then, after about 4 kilometers, follow the signs that will take you in the direction of the sea. Eventually you will have to park your car and follow the marked path that will lead you to Su Sirboni beach, in about 15 minutes.
Map
Use the Google and Booking map below to explore the area.
Fill in your holiday dates to get an accurate view of available accommodations near Spiaggia di Su Sirboni.
Beaches Near Spiaggia di Su Sirboni