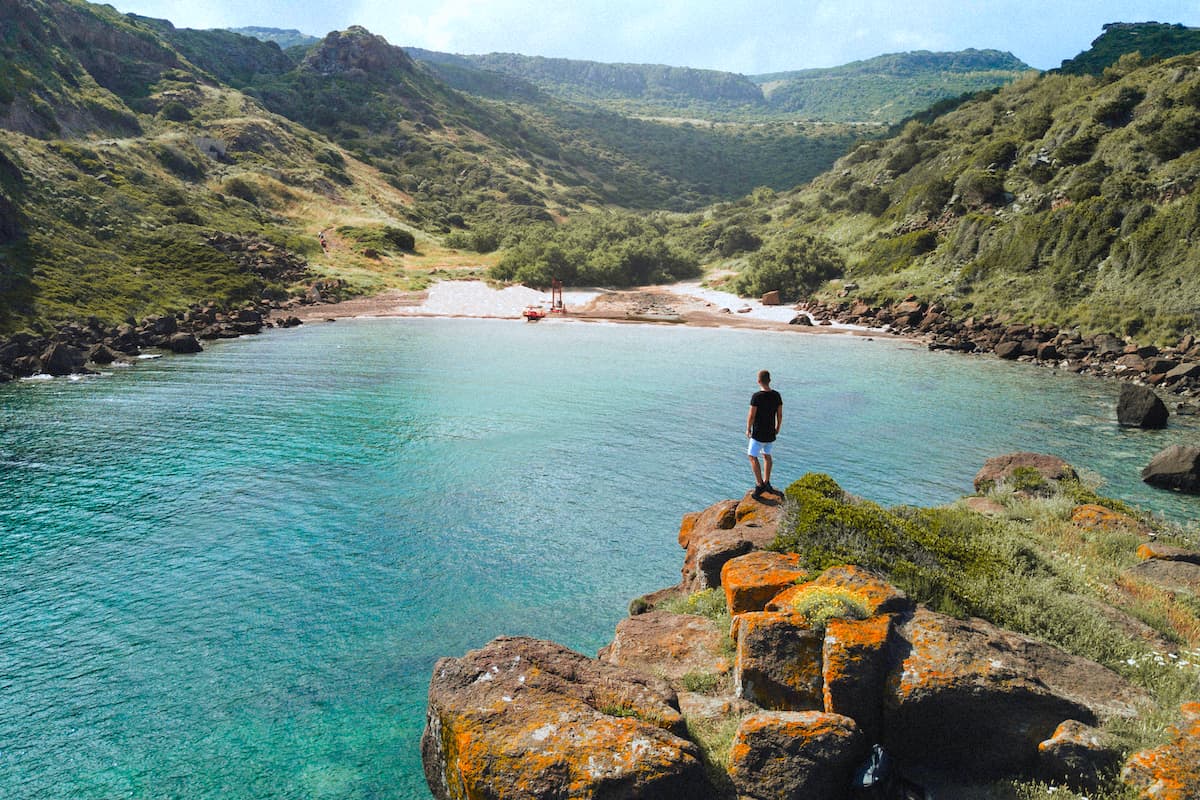 About Spiaggia Cala Ostina
Spiaggia Cala Ostina is one of the most secluded beaches in north Sardinia and a beautiful sight as it sits quietly in a small bay beneath a steep red face headland. The cove is easy to find and is located just a few kilometers east of Castelsardo. In many ways, this unique appearance is why the beach is best known, but the favorable conditions also make this beach popular for practical reasons. Featuring dark golden sands, the beach is only about sixty meters in length but surprisingly developed in spite of such a small size. Interestingly, these sands are produced from the grain of nearby volcanic rock, and the water is so transparent that the color can appear as green. Although the bottom is mostly sand, there are rocks in places, but overall, this is the perfect place for a quiet dip. As already mentioned, there are also steep promontories on both sides which means the beach is part of an inlet and there are no waves to speak of. That is to say; these promontories protect the inlet which makes the water extremely calm for swimming. Furthermore, the red rock faces are accompanied by green plants and flowers which truly make this one of the most mesmerizing beaches in Sardinia. Although easy to access, the beach is quite remote, and the nearest village other than Castelsardo is Valledoria. There is parking nearby but no other facilities which means that visitors should take everything they need with them to this hidden gem in north Sardinia.
Places to Stay near Spiaggia Cala Ostina
Map
Use the Google and Booking map below to explore the area.
Fill in your holiday dates to get an accurate view of available accommodations near Spiaggia Cala Ostina.
Beaches Near Spiaggia Cala Ostina