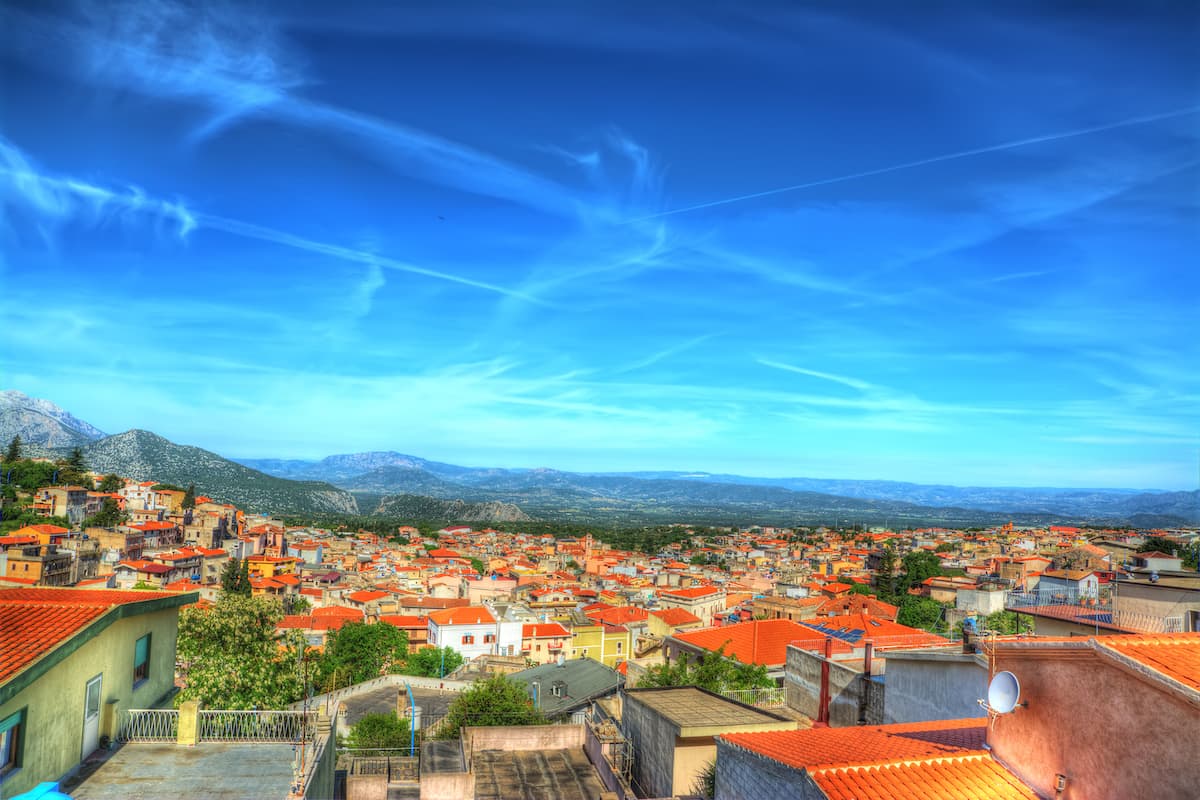 About Dorgali
A visit to Dorgali is simply soul-restoring, whether you feast on its culinary delights, tour the awe-inspiring grottos, or stroll on one of the many nearby beaches, you're sure to feel the magic in the air. Far from the hustle and bustle of everyday life, the allure of this tiny village in Sardinia cannot be denied. Dorgali also has no shortage of natural beauty. Indulge your senses in the sights of the gorgeous willow trees, or the waves of the clear blue sea as they crash against the cliffs of the Orosei Gulf. You'll feel a sense of wonder when you're surrounded by rich, postcard-worthy scenery. This down-to-earth village is nestled between the mountains and the sea, allowing you to enjoy the best of both worlds. It's part of the Nuoro province in east Sardinia, the heart of the Mediterranean Sea. The area is well known for its local cuisine and artisan crafts, like leather, weaving and ceramics. Overflowing with a bounty of local treats, including meats, cheeses, olives, bread and red wine – Dorgali is an assault on all senses, where you can savor every last bite of one of Dorgali's signature dishes, called anzelottos. These are ravioli filled with delicious fresh ricotta, meat and tomato sauce. Top it off with some fresh cheese sprinkled on top. Another dish you'll love is Frattau Bread, or peasant food. It's a flat bread dipped in salted water, with eggs, tomato sauce and cheese heaped on top. Dorgali also has its share of enticing entrees. You will enjoy Su Porcheddu, a suckling pig roasted with myrtle leaves and salt. For those who are seeking more of a culinary adventure, you can try Su Tattaliu, which is various organs like liver, lungs and bacon wrapped in sheep intestines, served on a skewer, or Sa Cordedda, which is roasted and braided lamb intestines.
Dorgali Map
✔ Use the Google and Booking map below to explore the area.
✔ Fill in your holiday dates to get an accurate view of available accommodations near Dorgali.
Where to Stay in Dorgali - Our Top Picks
More Places to Visit Near Dorgali
Dorgali Restaurants - Where to Eat
Ispinigoli (Seafood, Traditional Sardinian Food)
🏠
Strada Comunale di Ispinigoli
,
Sardegna
,
08022
,
Italy
.
📱 Telephone:
+39 0784 95268
Browse the Menu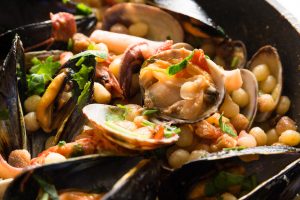 Situated just a short distance from the enchanting caves in Ispinigoli, Ristorante Ispinigoli brings together more than fifty years of service and the finest features of non-traditional agritourism businesses. An outstanding, long-established cuisine from Barbagia is what makes them stand out as a well-known à la carte restaurant, specializing in sa seada, sos anzelottos, and porcetto arrosto. The menu has something for everyone and consists of dishes that are based on fresh fish purchased daily from local fishermen. This restaurant in Dorgali is also surrounded by orchards, fields, and vegetable gardens that give them the opportunity to offer minimalism, genuineness, and a taste that only seasonal products can deliver. With numerous awards given due to their exceptional work through the years, Ispinigoli is often the subject of leading wine and food guides and was also recognized for being one of the best restaurants in the country. In addition to producing their very own wines from the Cannonau vine, and extra virgin oil, their long list includes over 600 of the finest international and Italian labels. When it comes to attention to detail and expertise, Ristorante Ispinigoli simply will not disappoint. Their sommelier is ready to help you choose just the right accompaniment for your preferred dishes. Moreover, both the exterior and interior furnishings are enhanced by the illustrative works of worldwide and local Italian artists, including Antonio Corriga.
Il Pescatore (Seafood)
🏠
7
,
Via Lungomare dell'Acqua Dolce
,
Cala Gonone
,
Sardegna
,
08022
,
Italy
.
📱 Telephone:
+39 0784 93174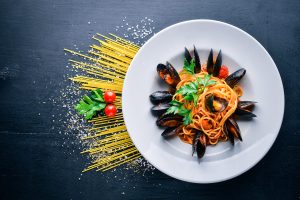 Serving succulent seafood dishes every time is one way to describe Ristorante Il Pescatore. This restaurant in Cala Gonone near Dorgali shows a lot of elegance and takes pride in the freshness of every ingredient, which includes grilled fish, seafood, crustaceans, and swordfish carpaccio for mouthwatering second courses. Ristorante Il Pescatore offers a breathtaking view of the sea as well as a modern and intimate setup. Their team includes a young staff that makes attention to detail always a top priority, ensuring that all your needs are met. This is where you'll find the simplicity and authentic sea taste that makes you feel the difference. Featuring an exciting introduction to local delicacies, this is also one of the highest quality restaurants in Dorgali for seafood in particular. In fact, they cook without the use of sauces and cream to guarantee the freshness of every product and offer marinara cuisine where fish is the main ingredient. When it comes to location, it can be hard to beat this place, and this is especially true in the late afternoon when a gorgeous sunset accompanies an equally impressive dining experience.
Su Gologone (Italian Food, Traditional Sardinian Food)
🏠
Località su Gologone
,
Oliena
,
Sardegna
,
08025
,
Italy
.
📱 Telephone:
+39 0784 287512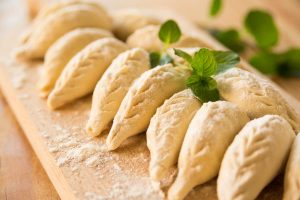 Su Gologone is a popular restaurant near Dorgali that has been serving the best wines and delicious desserts, meats, pasta, and bread since the 1960s. Situated in Hotel Su Gologone, which is among the most bizarre hotels in Sardinia, this restaurant has gained numerous diplomas and awards that also serve as their main wall décor. Additionally, the customary interior is evident in the building walls adorned with Sardinian works of art. Su Gologone is especially popular with couples, but it's important to note that a reservation is suggested even if you happen to be staying in the hotel. Concerning location, the restaurant is nestled in the hilly interior of Sardinia, so you'll mostly see vegetables and meat dishes on the menu. Interestingly, this is also home to the classic Barbagia dishes which is certainly a one-of-a-kind food experience! The venue offers breathtaking views, and the individuality of the restaurant shines through on the interior. Wafting across the dining room, the aroma of roasting meat is often a startling introduction for new arrivals, and whether you opted for à la carte or buffet, the food experience is usually the same. With this in mind, meals are served in generous portions, and with the quality of food, you could say that the prices are indeed reasonable for one of the best restaurants in Dorgali.
How To Get To Dorgali
Have you thought about arranging a rental car in Sardinia?
For some great deals, check out our Sardinia Car Hire page!
Air: Olbia Airport is the closest airport. Bus connections with the Olbia Airport come from Deplano Autolinee E Turismo. Boat: Olbia Harbor (if arriving from Civitavecchia, Genova, Livorno, Piombino). Bus: If you're arriving from the airport or port, you can take the ARST. Please note, you will need to get to Nuoro Bus Station first.