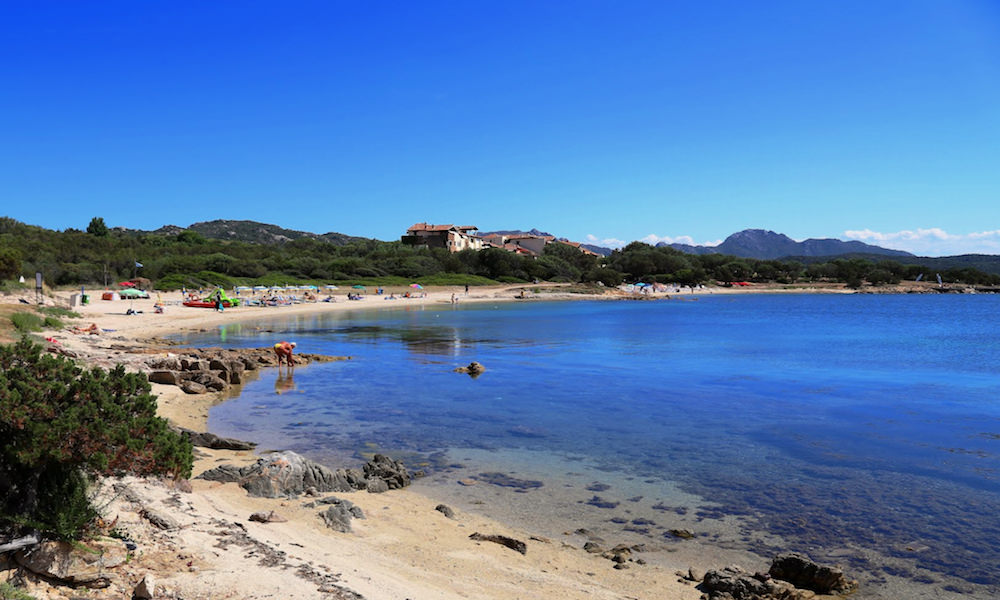 About Spiaggia Punta Nuraghe
near Porto Rotondo, Province of Olbia-Tempio, North-East Sardinia, Italy.
parking, beach chairs, umbrellas.
snorkelling, kayaking.
18:28 PM
08:40 AM
80 meters.
suitable for families with children.
On the other side of Spiaggia Ira, about 1.5 kilometers west of Porto Rotondo, you'll find Spiaggia Punta Nuraghe (also know as Spiaggia Contro Ira). It is a small beach with a length of about 80 meters. Spiaggia Punta Nuragha faces west, featuring views over the Golfo Cugnana, the small Marina Cala dei Sardi and the larger Marina di Portisco to the north-east. The beach has a parking lot behind it, from the parking area Punta Nuraghe can be reached on foot via an 80 meter long path. Beach chairs and umbrellas are available for rent, as well as canoes. There are several hotels, restaurants and pizzerias nearby. Spiaggia Punta Nuraghe is a family-friendly beach, with shallow waters.
Where to Stay near Spiaggia Punta Nuraghe
Residence Eurotel Portorotondo Asfodeli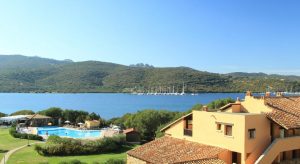 Just 160 meters south of Spiaggia Punta Nuraghe, on Via Sa Tazza, you'll find Residence Eurotel Portorotondo Asfodeli. Here, nearly 120 self-catering apartments are available featuring a terrace and a seating area. The beachfront accommodations have a kitchenette with a refrigerator. On the premises you'll find two tennis courts, a private beach area, and several water sports facilities. The 18 meter outdoor seawater pool is right by the beach. Activities in the area include fishing, windsurfing and canoeing. Residence Eurotel Portorotondo Asfodeli is family-friendly: it offers evening entertainment, a kids' club, entertainment staff and a children's playground. The Residence is only a 20 minutes walk or 5 minutes drive from the centre of Porto Rotondo.
How To Get To Spiaggia Punta Nuraghe
To reach Punta Nuraghe coming from Olbia, take the SS125 in the direction of Costa Smeralda. Leave the SS125 and continue on the SS99 to Porto Rotondo. Just before entering the village, turn left on the roundabout and continue for about 1 kilometer.
Map
Use the Google and Booking map below to explore the area.
Fill in your holiday dates to get an accurate view of available accommodations near Spiaggia Punta Nuraghe.
Beaches Near Spiaggia Punta Nuraghe