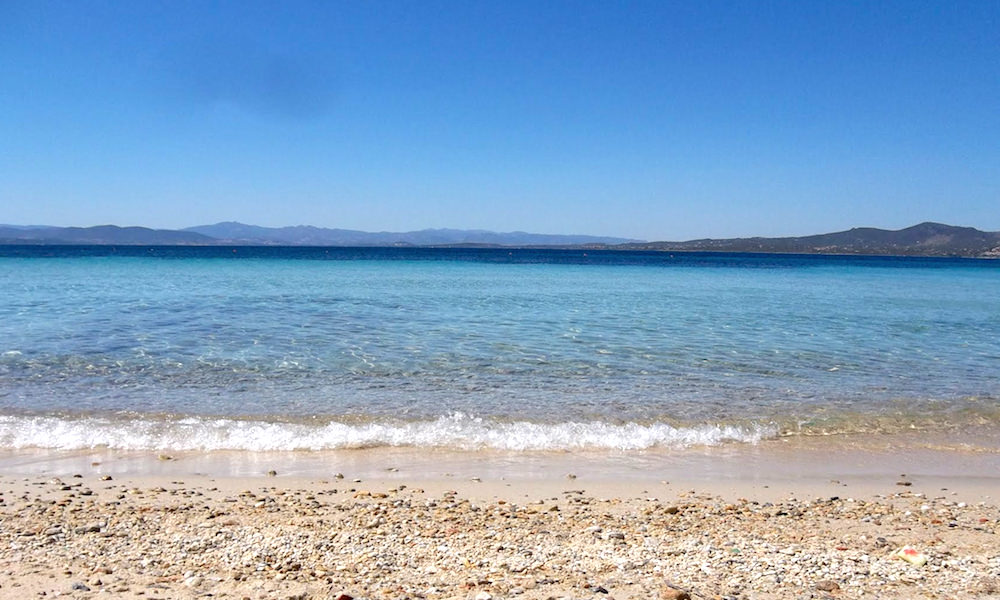 About Spiaggia dei Baracconi
near Golfo Aranci, Province of Olbia-Tempio, North-East Sardinia, Italy.
parking.
snorkelling, scuba diving, walking, hiking.
19:35 PM
07:19 AM
250 meters.
Go 1 kilometer south-east from the Golfo Aranci port, and you'll find Spiaggia dei Baracconi. Spiaggia dei Baracconi is a 260 meter long, thin strip of pebbly sand that faces south-west, offering nice views of Capo Figari, the Gulf of Aranci and the small Figarolo island. The waters here are clear and shallow, nice enough for some laid-back snorkelling or scuba diving. In the far distance, you might even spot some bottlenose dolphins, they frequently visit the fishing grounds 600 meters off the coast. The beach offers no services but has a parking lot right on the beach, big enough for several cars and campers. From Baracconi you can easily reach Cala Moresca, one of the best beaches of Golfo Aranci. It'll be a 650 meter walk along the footpath. Given its small width, it's best to visit this beach early in the morning during high season.
Where to Stay near Spiaggia dei Baracconi
Hotel Villa Margherita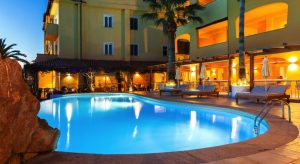 Just 2 kilometers north-west of Baracconi, near the port, you'll find Hotel Villa Margherita, one of the nicest four-star Golfo Aranci hotels. It offers 44 well-decorated rooms, all with air conditioning, and remodelled in a typical Sardinian style. Most rooms look out across the bay, with wonderful views of the topaz blue waters of Golfo Aranci and distant mountains. There is a beautiful well-kept garden and a large outdoor swimming pool. Situated near the waterfront, Villa Margherita is a family-run hotel in a boutique style, where guests can enjoy fresh seafood and regional Sardinian specialties at the hotel's excellent restaurant. Just beside the hotel you'll find Prima Spiaggia, with its thin white sand and all kinds of water sports. Other beaches such as Terza Spiaggia and Quarta Spiaggia are just a few minutes away. Several restaurants, shops, bars and a market are nearby as well.
How To Get To Spiaggia dei Baracconi
Spiaggia dei Baracconi can be reached from the port by heading northwest on Via Roma. Take a left onto Corso Sardegna, then turn left onto Viale Stazione. Turn left onto Via Cala Moresca, and continue for about 1.2 kilometers. The beach will be on your right.
Map
Use the Google and Booking map below to explore the area.
Fill in your holiday dates to get an accurate view of available accommodations near Spiaggia dei Baracconi.
Beaches Near Spiaggia dei Baracconi