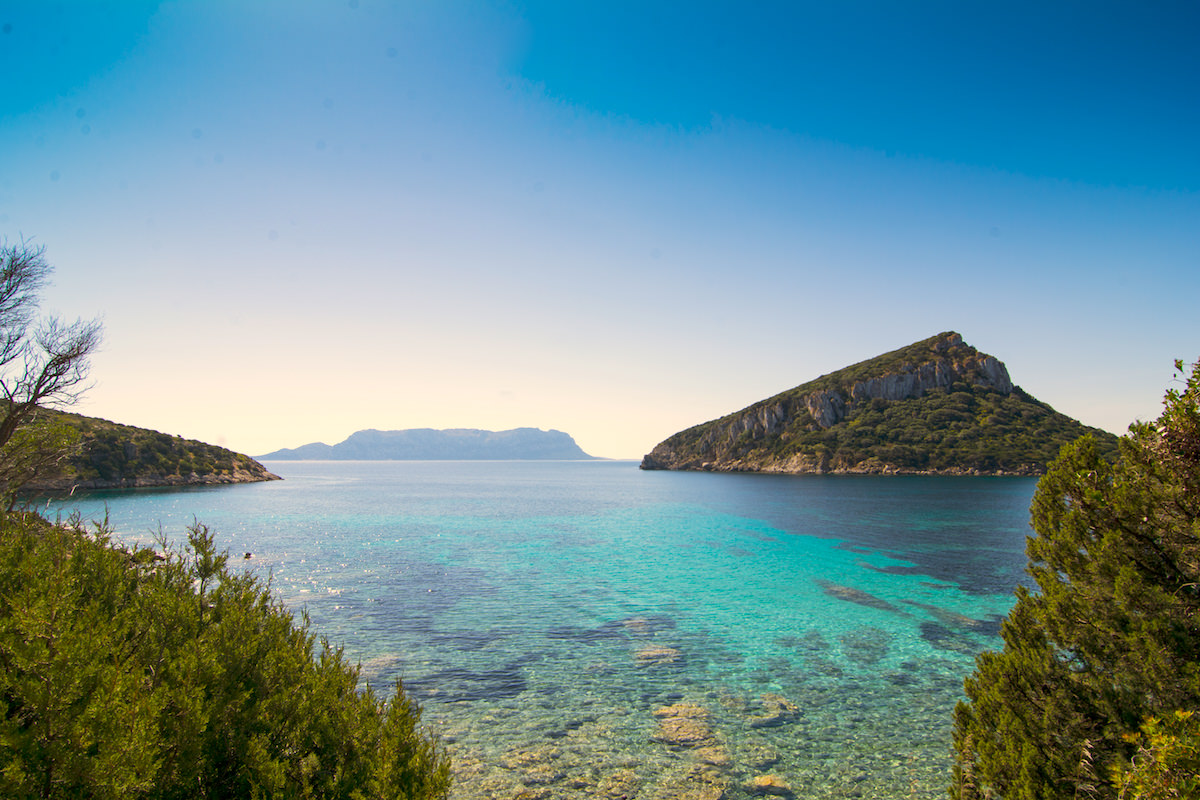 About Golfo Aranci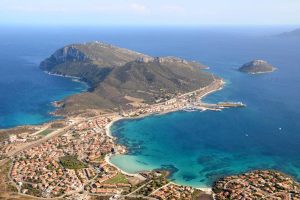 Just a few kilometers southeast of the most famous and luxurious beach hotels in Costa Smeralda – in Porto Cervo and Porto Rotondo – you'll find Golfo Aranci (The Gulf of Oranges). Golfo Aranci is a great and much cheaper alternative to experience all the goodness that northeast Sardinia offers, especially if you're into fishing, scuba diving, and spotting dolphins instead of celebrities. Initially, Golfo Aranci used to be a village of fishermen. Still, with the rise of the popularity of Costa Smeralda, tourism has flourished here, too, albeit on a much smaller scale. Originally named Figari – given the abundance of fig trees in this area – Golfo Aranci offers a wide variety of ways to spend your Sardinian vacation: apartments, hotels, and beach resorts in all price ranges are available. Many seafood restaurants and shops offering local products and coral souvenirs are also available here. The recently opened "La Dolce Vita" shopping promenade features cozy boutiques. Getting to Golfo Aranci from Olbia takes a short 18-kilometer drive. The ride is a lifetime experience in itself, as the road leading to Golfo Aranci is very scenic, offering panoramic views of Isola Tavolara and its sun-streaked aquamarine waters, with enchanting beaches such as Cala di Sassari, Cala Sabina, and Spiaggia Bianca acting as mere teasers to a magnificent Sardinian holiday.
Golfo Aranci Map
✔ Use the Google and Booking map below to explore the area.
✔ Fill in your holiday dates to get an accurate view of available accommodations near Golfo Aranci.
Where to Stay in Golfo Aranci - Our Top Picks
Things to Do in Golfo Aranci
More Places to Visit Near Golfo Aranci
Golfo Aranci Restaurants - Where to Eat
Golfo Aranci Nightlife
Gintoneria, Cocktail Bar Clipper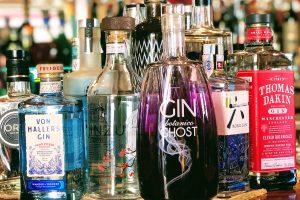 Gintoneria is home to arguably the largest selection of gins that you will find amidst Golfo Aranci nightlife. With more than one hundred different labels to choose from, there is literally a different taste with every gin and tonic and the gin brands come from all over the world. Paulo the barman is well-known for his professionalism and friendliness, and his skills allow for a wide range of cocktails, including Margherita's, Long Island, and other popular drinks. Most visitors to Gintoneria point to the "retro" styled interior and a marine-style room that feels both modern and fresh. There is no loud music or party atmosphere but a relaxing ambiance for some quiet drinks in the evening. If you're unsure what to order, Paulo also takes delight in making suggestions and explaining the nature of each glass on the menu. This cocktail bar might not be a place to dance the night away, but it is an ideal spot to sample Golfo Aranci nightlife and some of the best gins in the world!
Caffè Marconi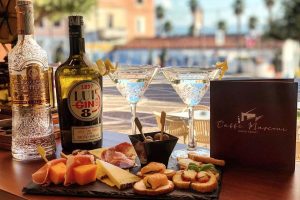 Cafe Marconi might be a coffee shop, but this is also a popular place to experience some Golfo Aranci nightlife. Although the venue is relatively small, there is enough space between tables so as not to feel crowded, and this size also contributes to the cozy atmosphere you will find in the evenings. You can also take advantage of the menu at Cafe Marconi because they serve a long lineup of cakes and snacks. That said, most evening visitors come for the cafe's wine, gin, cocktails, and many signature drinks. Cafe Marconi has arguably one of the most prominent wines, spirits, and cocktails in Golfo Aranci and is an excellent venue to enjoy them. The interior feels bright and fresh, and a covered outdoor terrace is trendy on a warm evening. As with most bars in Golfo Aranci, you can expect friendly staff and a warm atmosphere regardless of the weather.

S'Incantu Wine Bar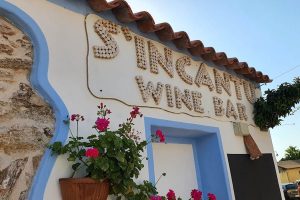 S'Incantu wine bar is located at the heart of the Golfo Aranci nightlife, and this small bar is popular with locals and visitors alike. You will also find music in this venue which is usually a nice mix of American jazz and blues. Many online reviews express delight in the reasonably priced selection of drinks. While many visitors seem to walk past the front of this little bar, it's often the case that they then step through the side entrance. This says a lot about S'Incantu Wine Bar because once it grabs your attention, it's the kind of place that grows on you. Featuring a somewhat bare and almost rustic interior, S'Incantu Wine Bar gives off a local vibe, but there is also a bright outdoor terrace with umbrellas for shade. As for the menu, the bar has a fantastic selection of wine and craft beers and cocktails. If feeling peckish, there are snacks and appetizers, and most customers seem especially pleased with the reasonable prices, which are not always guaranteed on a night out in Golfo Aranci!
How To Get To Golfo Aranci
Have you thought about arranging a rental car in Sardinia?
For some great deals, check out our Sardinia Car Hire page!
The nearest airport to Golfo Aranci is Olbia Costa Smeralda Airport, located about 14 kilometers south-west of the seaside village. To get to your destination via the fastest route by car, first follow the Strada Statale 125 once you've left the airport. After about 7 kilometers, head east on the Strada Provinciale 16. This road will guide you to Baia Caddinas and Golfo Aranci. The total trip shouldn't take you longer than about 25 minutes.
Beaches Near Golfo Aranci