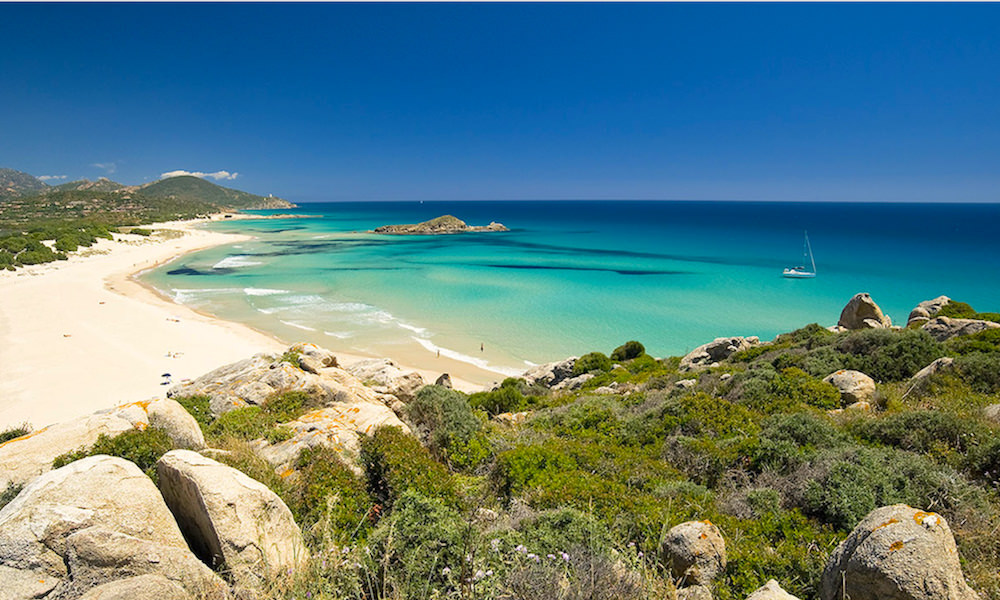 About Spiaggia di Campana Dune
Situated in front of the Chia Golf Sporting Club, 1 kilometer south-east of Setti Ballas, you'll discover the beach of Campana Dune (Spiaggia di Campana Dune). This is the northernmost part of a 1.7 kilometer long stretch of soft sand that extends all the way to the beach of Su Giudeu. Sheltered by a small rocky headland, Campana Dune is up to 80 meters wide at some spots, and is backed by pretty dunes that can reach up to 20 meters high. Spiaggia di Campana Dune is 400 meters long, and faces south-east, featuring marvelous vistas of the Torre di Chia to the north-east, and Isola su Giudeu to the south.
Campana is a nice beach for families with children, as the waters remain shallow for quite a long way out, and you'll find plenty of corners near the dunes where you'll be sheltered from the Mistral and Sirocco winds. Beach activities include beach tennis, kayaking, paddle boating, windsurfing, and kitesurfing. Overall, this part of south Sardinia is very nice for hiking and walking as well.
Una spiaggia fantastica!
Map
Use the Google and Booking map below to explore the area.
Fill in your holiday dates to get an accurate view of available accommodations near Spiaggia di Campana Dune.
Beaches Near Spiaggia di Campana Dune