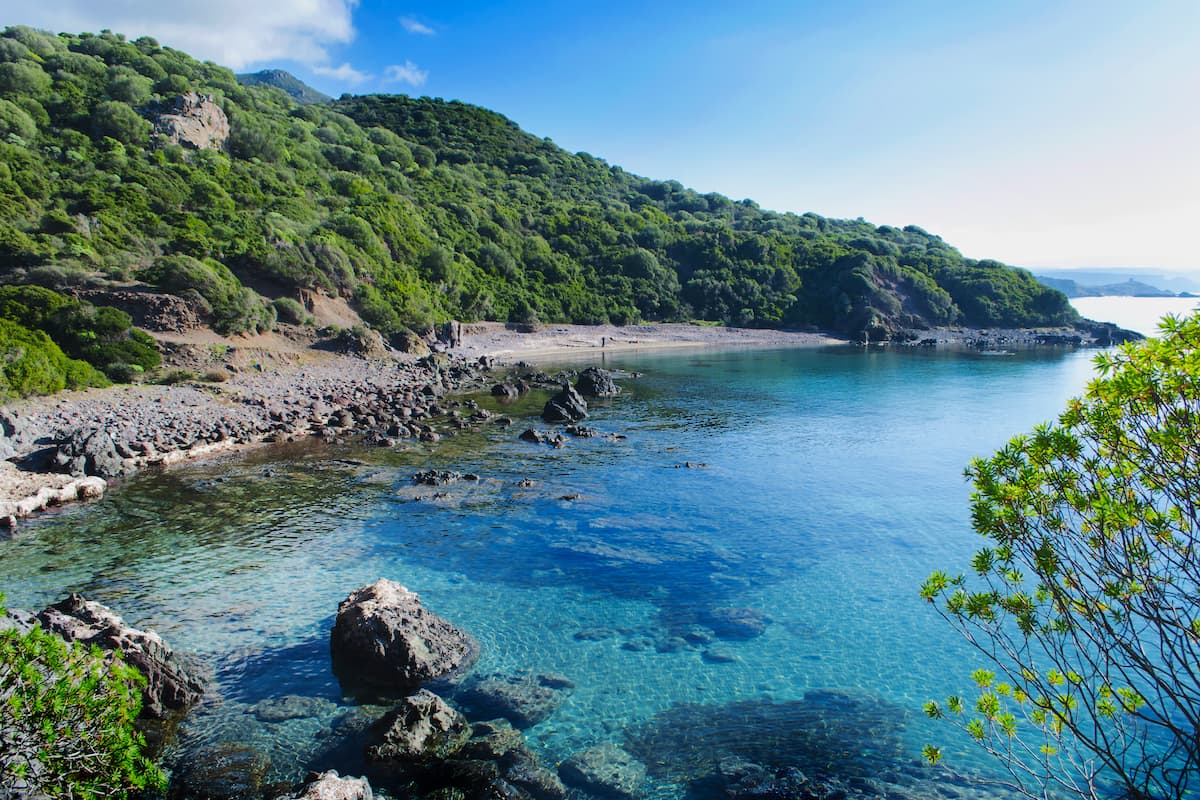 About Spiaggia di Porto Mànagu
From Bosa, head north-west in the direction of Alghero for about 10 kilometers, and you'll discover a pretty cove named Cala Managu (Spiaggia di Porto Mànagu). It's a secluded rocky cove with a length of about 180 meters. Perfectly hidden between the hills, the beach faces south-west, featuring nice views that are dominated by a rocky island that lies in front of the beach. The greenish and clear water of Porto Managu make Cala Managu an ideal place for some snorkelling or scuba diving.
The cove is sheltered from the winds, and the sea here is mostly calm – one of the reasons you'll often see sailing boats and small yachts lowering their anchors here. Cala Managu has no facilities, so be sure to bring something to eat and drink. Getting to this cove requires you to do some hiking along a 1.6 kilometer long footpath. It should take you approximately 20 to 25 minutes. The views are spectacular, make sure to bring a camera if you can!
How To Get To Spiaggia di Porto Mànagu
Coming from Bosa, Cala Managu can be reached by taking the Strada Provinciale 49 in the direction of Alghero. After 10 kilometers, look for a gated footpath on your left. This is where the descend to the cove begins.
Map
Use the Google and Booking map below to explore the area.
Fill in your holiday dates to get an accurate view of available accommodations near Spiaggia di Porto Mànagu.
Beaches Near Spiaggia di Porto Mànagu