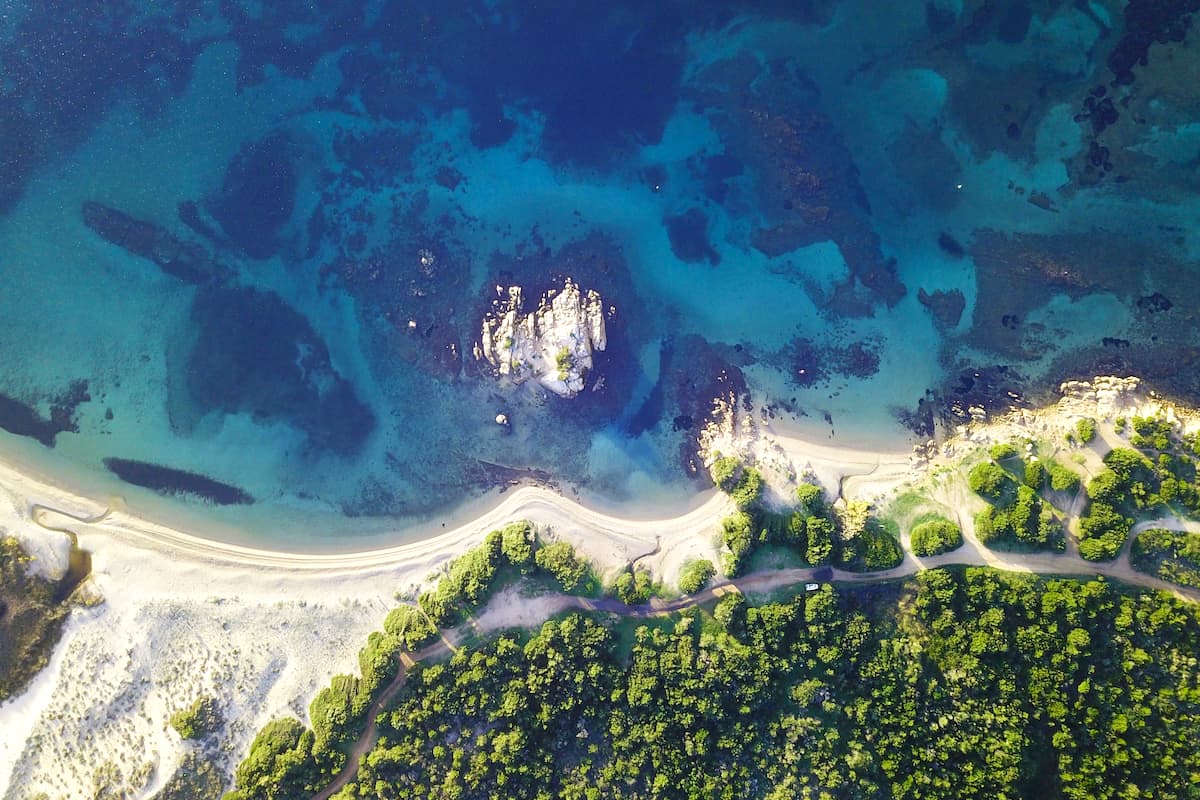 About Cala Li Cuncheddi
near porto istana, Province of Olbia-Tempio, North Sardinia, Italy.
parking.
snorkelling, scuba diving.
18:38 PM
08:32 AM
300 meters.
suitable for families with children.
Cala Li Cuncheddi is located just in front of the Hotel Cala Li Cuncheddi along some typically serene coastline near Porto Istana, Olbia-Tempio. Set in a charming bay called Cala Sos Passizzedos, this pristine beach offers golden sands which are notoriously clean and fine. However, there is also a story behind this hidden treasure as back in 2014, the protected beach of Li Cuncheddi was able to regain its natural beauty through local initiatives. As with many beaches in Sardinia, the sea offers a beautiful crystalline color that collides with emerald green, turquoise, and blue. Consequently, it also has a shallow, sandy bottom with a rocky bed and a reef at either end. The presence of the above-mentioned reefs makes Cala Li Cuncheddi a perfect location for snorkeling, surfing, and other water sports. As with some of the more secluded and less touristic beaches in Sardinia, Cala Li Cuncheddi has an isolated and personable atmosphere, but at the same time, there are also many amenities located not far from the beach including a resort, seaside restaurant, small shops and several more dining options. Cala Li Cuncheddi is never crowded, even in the high season, and for such an immaculately clean and scenic part of the island, it makes this one of the most attractive beaches in north-east Sardinia for tourists and visitors who want a local experience, away from the crowds.
How To Get To Cala Li Cuncheddi
To reach Cala Li Cuncheddi, from Olbia drive along the Strada Statale 125 in the direction of San Teodoro, turn left when you reach Murta Maria, then proceed to follow the signs for Capo Ceraso. Turn left at the sign for Li Cuncheddi, and then pass through the town off Capo Ceraso and onto an unpaved road which will guide you to Cala Li Cuncheddi.
Map
Use the Google and Booking map below to explore the area.
Fill in your holiday dates to get an accurate view of available accommodations near Cala Li Cuncheddi.
Beaches Near Cala Li Cuncheddi