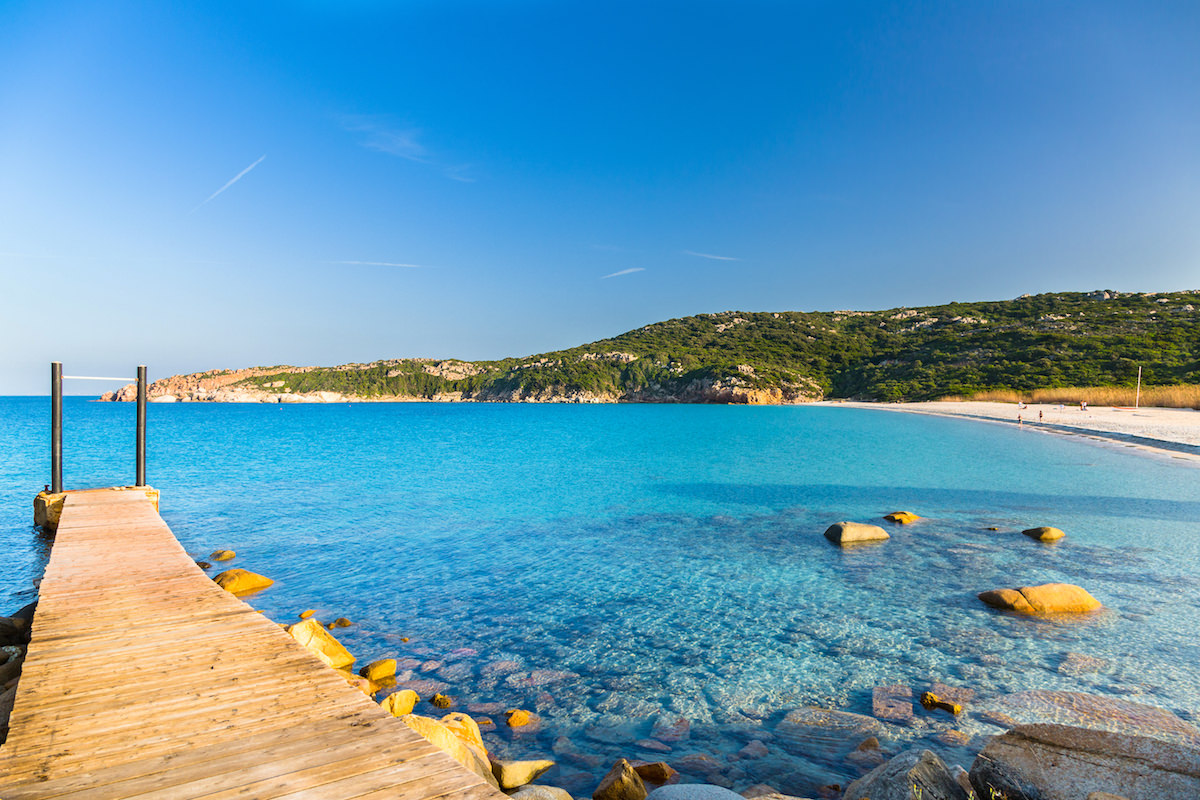 About La Marmorata
near Santa Teresa di Gallura, Province of Olbia-Tempio, North Sardinia, Italy.
parking, beach chairs, umbrellas, bar, restaurant.
snorkelling, surfing, pedal boating, kayaking.
19:36 PM
07:21 AM
360 meters.
suitable for families with children.
You'll find La Marmorata beach (Spiaggia La Marmorata) 4 kilometers east of Santa Teresa di Gallura. It is one of the northernmost beaches of north Sardinia. It has a length of 350 meters, and faces north-east, offering views of Punta Falcone and the small islet named Isola Marmorata that lies 800 meters off the coast. In summer, resting yachts and sailboats are added to the splendid panorama. Located near the rocky headlands of Capo Falcone, La Marmorata beach is accompanied by a smaller beach – Spiaggia La Laurina also known as Spiaggia La Marmoratina – 200 meters north-west of the beach. La Marmorata is a well equipped beach and offers a large car parking area, a bar, and several restaurants in the vicinity. Paddle boats and canoes are usually available for rent. Given its location and sometimes windy conditions, La Marmorata beach is a popular spot for surfers. The beach can get crowded in high season. Suitable for families with children.
Where to Stay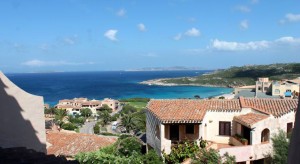 Near this beach there are two very nice apartments available at the La Marmorata Vacation House. Some units include a dining area and a terrace. A kitchenette is available as well, equipped with a fridge and stovetop. All the apartments feature a private bathroom with a bath or shower. The property has its own on-site restaurant.
How To Get To Spiaggia La Marmorata
From Santa Teresa Gallura
Driving from Santa Teresa Gallura to La Marmorata shouldn't take longer than 15 minutes. Head west on Via Eleonora D'Arborea toward Via Nazionale/SS133bis, then turn left at the first cross street onto Via Nazionale/SS133bis. Continue on Strada Muzzeddu. Lastly, take Via La Filetta. This road will turn into La Marmorata and ultimately lead you to the beach.
From Arzachena
From Arzachena, take the SS 125 to Palau. Once near Palau, turn left onto the SS 133 to Santa Teresa Gallura. Continue on the SS 133 bis after 4.5 kilometers to Porto Pozzo. Stay on the SS 133 bis taking you through Porto Pozzo village. After 8 kilometers, turn right, following the sign to La Marmorata. Once near La Marmorata, head right onto the partially restricted road that will take you to the car parking.
Map
Use the Google and Booking map below to explore the area.
Fill in your holiday dates to get an accurate view of available accommodations near Spiaggia La Marmorata.
Beaches Near Spiaggia La Marmorata