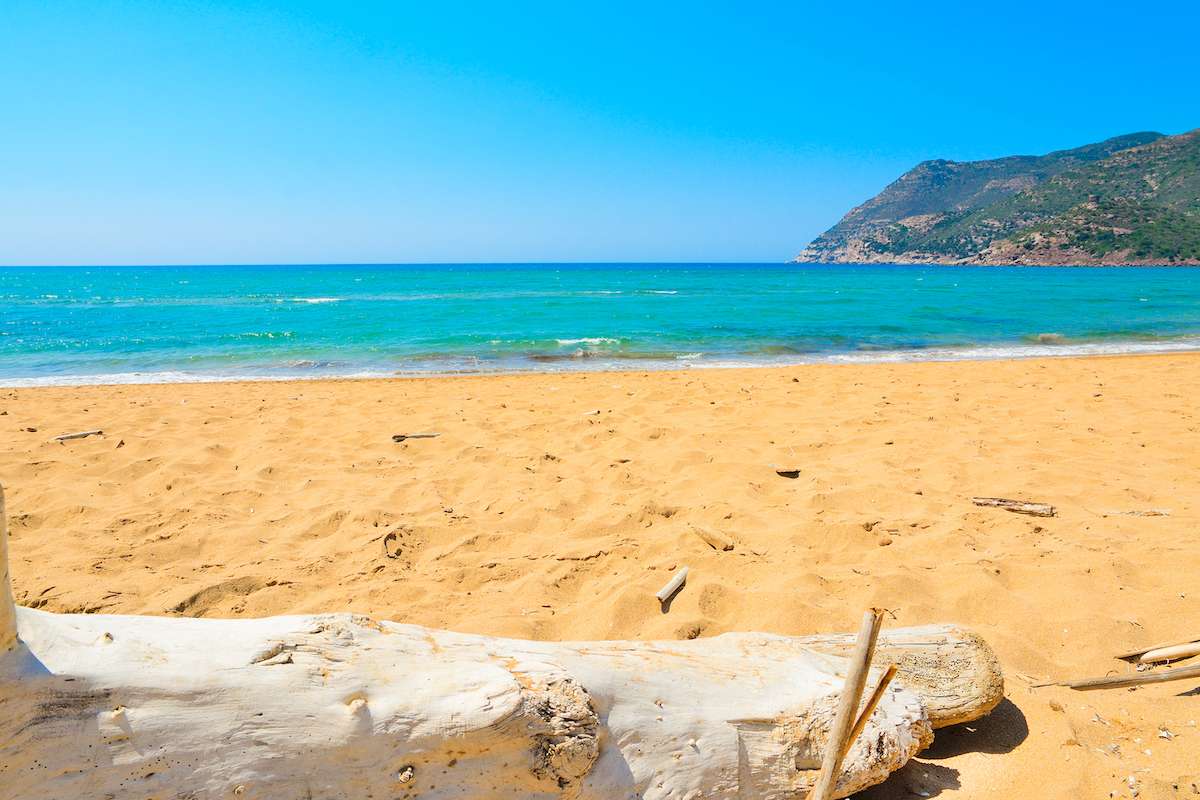 About Spiaggia di Porto Ferro
near Sassari, Province of Sassari, North-West Sardinia, Italy.
parking, bar.
walking, jogging, windsurfing, surfing, kitesurfing.
17:56 PM
08:37 AM
2000 meters.
suitable for families with children.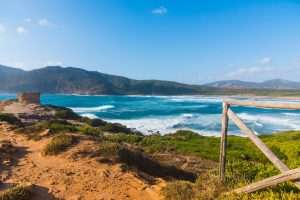 With gentle winds accompanying a relentless sun, northwest Sardinia is a popular beach destination and home to a gorgeous stretch of sand – Spiaggia di Porto Ferro. Located 17 kilometers northwest of Alghero in the province of Sassari, there are fascinating cities and towns nearby, but the real attraction here is undoubtedly natural. Spiaggia di Porto Ferro is one of the best beaches in northwest Sardinia and is also known for the nearby hamlet of Villa Assunta and Lago Baratz, the only natural lake of Sardinia. Separated by towering dunes and silent pine forests, they form yet another side to an already fascinating ecosystem, which is why this bay and beach are much sought-after destinations in Sassari. Spiaggia di Porto Ferro faces west and features two kilometers of golden sand and some ancient towers, which certainly add to the area's charm. Also known as the Torre Mozza, the Bantine Salt Tower tends to dominate the entire bay and was built during the 16th Century to defend the East Coast from pirates and privateers of North Africa. It is also in contact with the other two towers nearby, the Negra and White towers, which are easily reached on a short trek from the parking lot. The tower of Airadu is another of the three towers built during the era of King Philip II. As classic as it looks, this tower features limestones, and lime mortars with plaster remains, and the primary function was to protect the island from Saracen raids. Interestingly, this tower also served as a shelter for coral fishermen and other military purposes before it was abandoned in the middle of the 18th century. As colorful as its past as a defensive tower, Torre Negra stands in a conical-cylindrical shape with a dome. It has two floors with an entrance about five meters high. The ground is also sloped to provide ventilation inside the tower. As you visit this tower, you will have access to the base that serves as a hatch at the entrance. Again, this impressive tower was built with limestone and sandstone, accounting for a distinct dark color. However, these towers' majesty should not overshadow a lovely beach and surrounding area. As you might expect in Sardinia, the sands are extremely fine, with a nice touch of yellowish-red sand, which gives it the breathtaking hue which gave the beach its name. Along with these inviting sands, the beach is surrounded by rocks and with a backdrop of stunning mountains, reflecting this region at its best. You can enjoy surfing and windsurfing at Spiaggia di Porto Ferro or relax and absorb the stunning vistas. Either way, this beautiful beach between Capo Argentiera and Parco Naturale Regionale Di Porto Conte is worth the trip and the perfect companion for a relaxing holiday in Sardinia.
Places to Stay near Spiaggia di Porto Ferro
Wellness Country Spa Inghirios
A 4 star Resort 8.4 kilometers from Spiaggia di Porto Ferro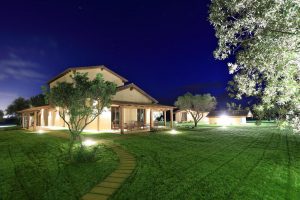 Promising unparalleled relaxation at the heart of Santa Maria La Palma, Wellness Country Spa Inghirious is home to a particular architecture which sets the scene for stress relief and escape. In fact, the hotel is also popular with locals seeking for absolute tranquility and a break from the busy towns. Despite the luxurious rooms and beautiful grounds, the rates remain affordable and you can either choose the superior double room attic or the standard double room for a low cost. Wellness County Spa Inghirios also features a magnificent lineup of facilities including a Jacuzzi, sauna, sun bathing rooms, and nice suites. In every room, flat screen televisions and free toiletries are to be expected. Yes, there is also a suitable balance between outdoor and indoor activities with everything from massage and wellness offered in the hotel itself. Outside you will find that the terrace and garden also have their way of promoting self-healing and soul regeneration while the friendly staff is always on hand to provide drinks whenever necessary. Fortunately, the hotel is also within easy reach of many landmarks including Negra Beach, Maria Pia Beach, and Alghero Beach as well as Neptune's Grotto. Le Bombarde Beach, Lazaretto, Capo Caccia, and Mugoni Beach are also just a few kilometers away. Highly recommended!
Agriturismo Bonsai Alghero
A 4 star Agriturismo 4.8 kilometers from Spiaggia di Porto Ferro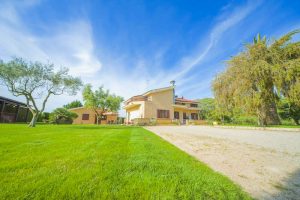 Peace and quiet are synonymous with the idyllic setting of Agriturismo Bonsai Alghero. As one of the best-selling hotel and accommodation in Santa Maria La Palma, it maintains a reputation for utmost comfort and luxury in every aspect. Located among landscapes of fruit trees, orchards, and olive groves, the hotel is beautifully isolated and a destination which promises fine hospitality, nature, and healthy sumptuous meals. Bright, spacious and well equipped, the rooms and apartments of Agriturismo Bonsai Alghero also feature air-condition units, television, refrigerators, as well as private bathrooms. Furthermore, these private spaces are privy to fast internet while outside, there is also complimentary parking. As for food, guests can expect a wide variety of dishes for breakfast, lunch, and dinner which consists of locally grown vegetables which vegetarians are always happy to hear about. On occasion, there is also a buffet which serves both Mediterranean and Italian cuisines. With immaculate accommodation and affordable rates, Agriturismo Bonsai Alghero is a popular hotel and suitable for couples or families yearning to visit the local landmarks. Furthermore, this delightful hotel is close to many restaurants and stores, while Fertilia Airport just four kilometers away.
How To Get To Spiaggia di Porto Ferro
By car from Alghero, head northwest by taking the SS127bis to Strada Provinciale 55 which leads to Spiaggia di Mugoni. Then take the Strada Provinciale 55bis and Strada Provinciale 117 to your destination.
Map
Use the Google and Booking map below to explore the area.
Fill in your holiday dates to get an accurate view of available accommodations near Spiaggia di Porto Ferro.
Beaches Near Spiaggia di Porto Ferro