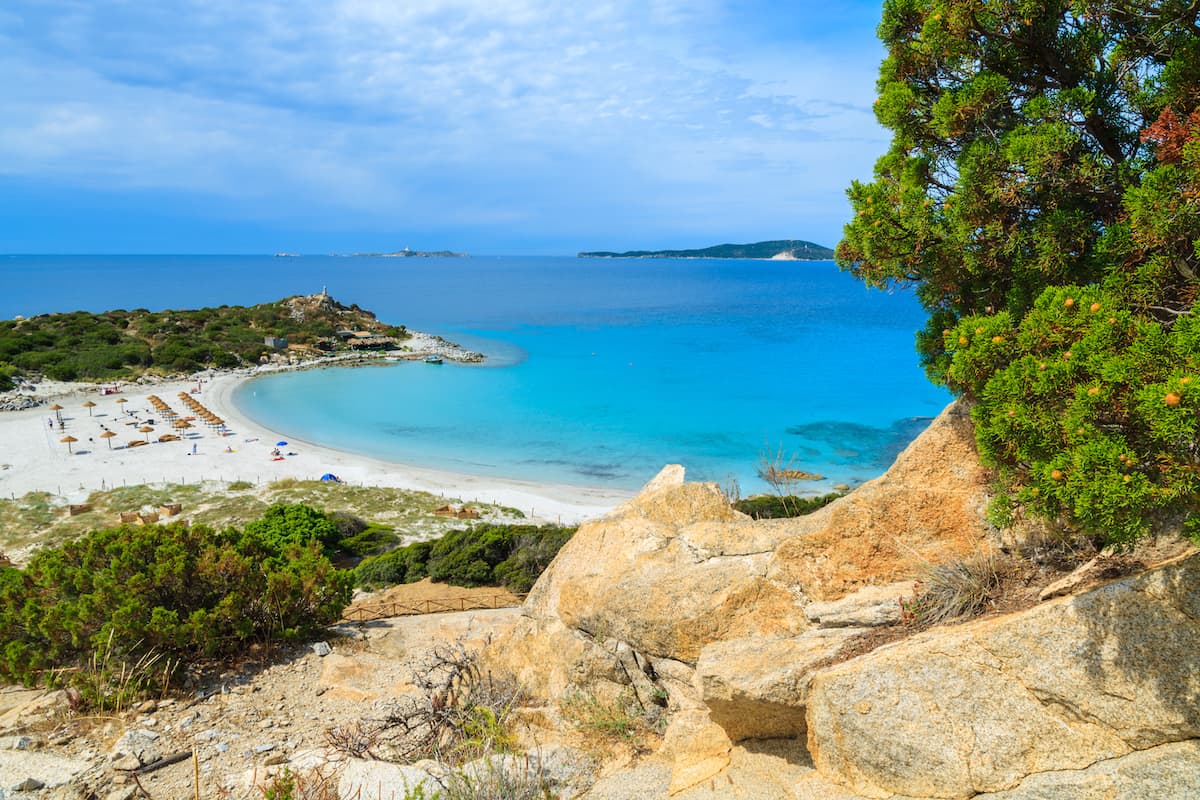 About Spiaggia di Punta Molentis
Punta Molentis (Spiaggia di Punta Molentis) could very well be the southern Sardinian beach that completely renders travelling to the Caribbean obsolete – for Europeans at least. Surrounded by cliffs and typical gentle slopes of the area , this secluded beach with its bright white sands and Caribbean-style shallow waters is as good as southern Sardinian beaches can get. Located just north-east of the popular beach of Simius, in an area that will surely delight lovers of small and isolated Sardinian coves, Punta Molentis beach spans approximately 350 meters, and faces south. Punta Molentis beach has a car parking and restaurant, and is easily reachable by car from the village of Villasimius. Although it can get crowded in August, this beach should belong on top of your list of spots to visit in south-east Sardinia, and it should be no wonder that Punta Molentis has been added as an asset to the protected marine area of Capo Carbonara.
How To Get To Spiaggia di Punta Molentis
From Villasimius, head to the coast by taking the Via del Mare. After about 2 kilometers, turn left following the signs for Muravera, Costa Rei, and Punta Molentis.
Map
Use the Google and Booking map below to explore the area.
Fill in your holiday dates to get an accurate view of available accommodations near Spiaggia di Punta Molentis.
Beaches Near Spiaggia di Punta Molentis