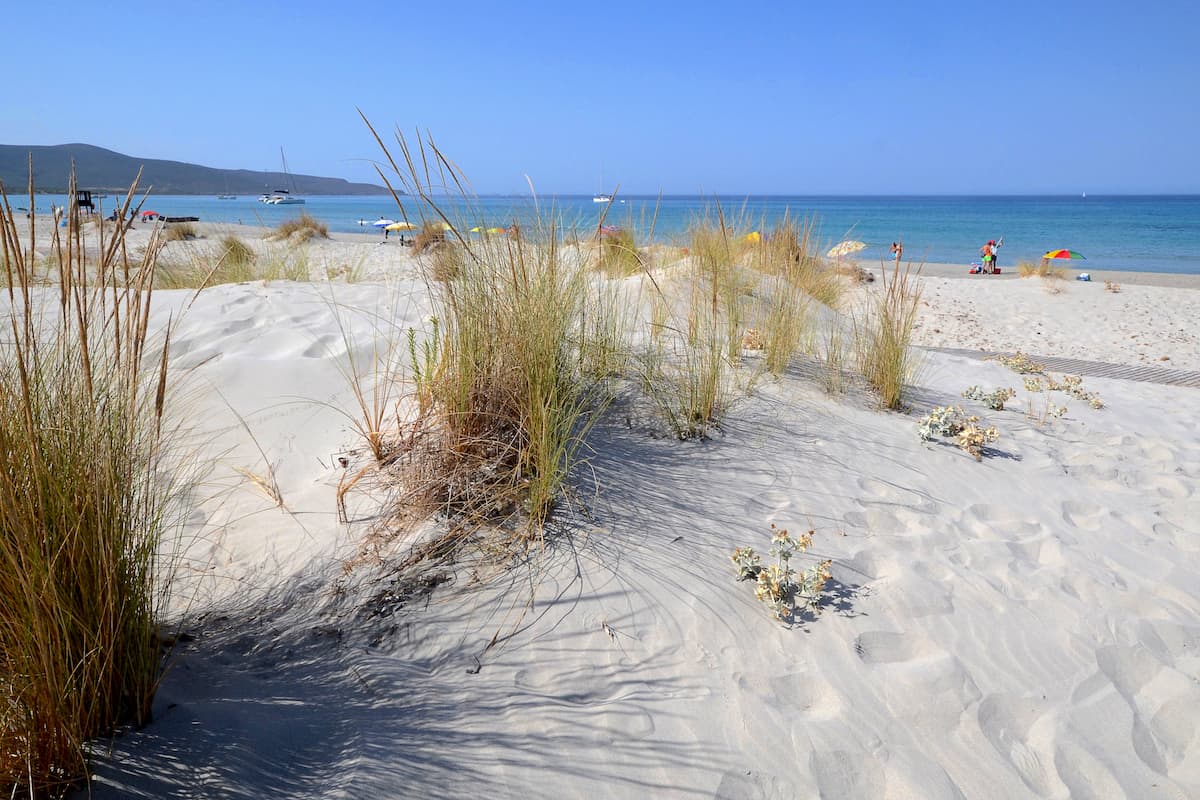 About Spiaggia di Is Arenas
Is Arenas beach (Spiaggia di Is Arenas) is located just south of Torre del Pozzo, approximately 2 kilometers south of the small beach of S'Archittu. With a total length of nearly 5.5 kilometers, it is one of the longest beaches of west Sardinia, making this beach very suitable for relaxing walks along the shore, preferably when the sun starts setting. As with other beaches in this area of Sardinia, the waters of this beach can be rather rough and have strong currents on windy days. Is Arenas is backed by a gorgeous pine forest (one of the largest patches of green on the island), and has a golf hotel, camping, and the Is Arenas Golf & Country Club nearby. On this beach you can enjoy complete privacy, with breathtaking sunsets at the end of your day and starry skies at night.
How To Get To Spiaggia di Is Arenas
To get to Is Arenas, take the Strada Provinciale 292 from Oristano to Cuglieri, and once passed Riola Sardo, continue in the direction of the pinewood forest of Is Arenas. The beach can be accessed via camping Nurapolis (Campeggio Nurapolis), or from the village of Torre del Pozzo.
Map
Use the Google and Booking map below to explore the area.
Fill in your holiday dates to get an accurate view of available accommodations near Spiaggia di Is Arenas.
Beaches Near Spiaggia di Is Arenas