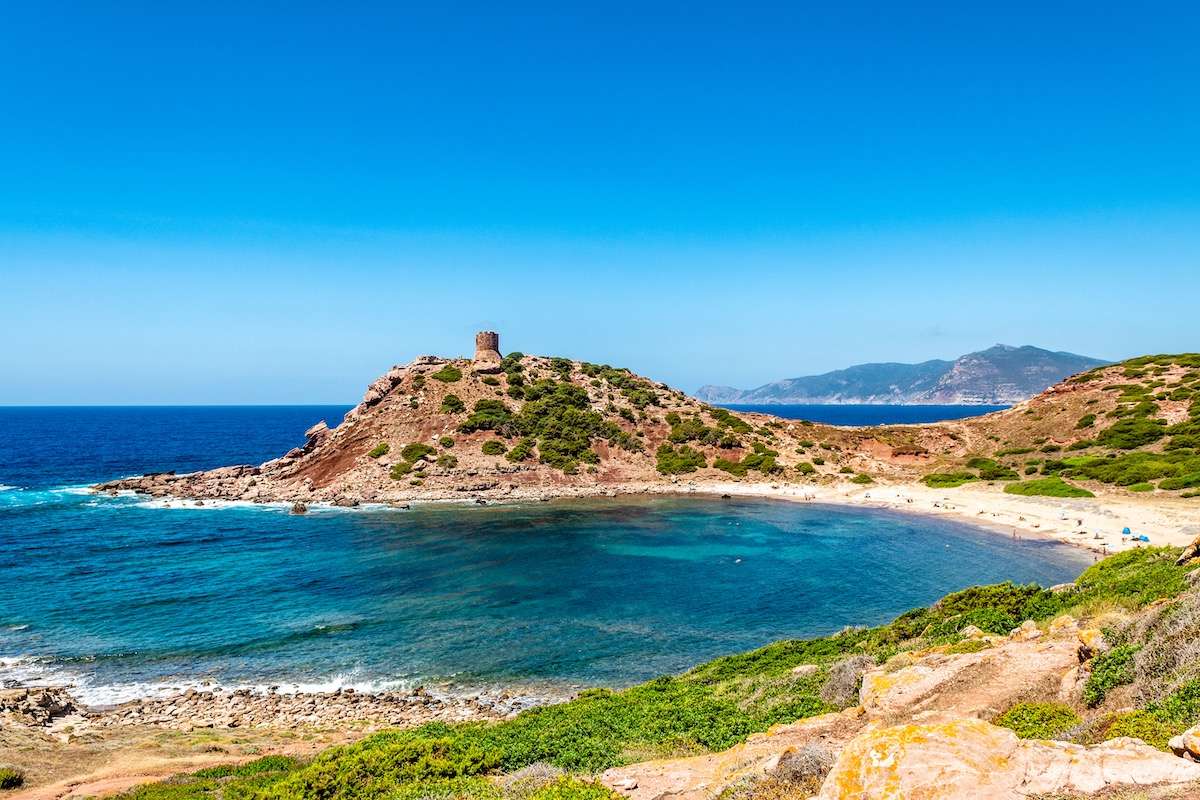 About Spiaggia di Porticciolo
near Alghero, Province of Sassari, North-West Sardinia, Italy.
parking, camping.
snorkelling, scuba diving, walking, hiking.
19:05 PM
07:27 AM
200 meters.
Drive northwest from Alghero for about half an hour, and you'll find Spiaggia di Porticciolo. This cove is accessible on foot via the access passage to the campsite of the same name. It is a sandy beach, but the bottom of the cove is mostly rocky throughout the small gulf. In the center of the cove is a dense plantation of sea anemones, creating an attractive underwater environment. However, on the north side, the rocks are covered by red earth residues, which can significantly reduce visibility. This beach offers a fantastic underwater world, making it ideal for snorkeling. You can explore the sea and observe large schools of fish, octopuses, cuttlefish, and other marine life, but please be cautious of currents when swimming toward the sea. Visitors can enjoy a fantastic view of the bay from the nearby Torre del Porticciolo, known as La Torre del Portitxol, in the Algherese Catalan dialect. If you can, stay here until sunset! It's also interesting to know that there have also been sightings of fallow deer in the area. Despite its beauty, Spiaggia di Porticciolo is not usually too crowded, providing a more peaceful and serene atmosphere. A small establishment within the campsite provides a bar and rescue service. To reach Spiaggia di Porticciolo, you have two options. The first is a descent directly from the parking lot, which can be challenging but not overly complex. Alternatively, you can pass through the campsite to access the beach. The beach itself is sandy, with the initial meters of the sea being a mix of sand and stones. However, large stones appear shortly after, but it is still easy to enter and exit the water without needing shoes. Overall, Spiaggia di Porticciolo is a fabulous beach with diverse marine life, beautiful underwater scenery, and a stunning view from the nearby tower. Off-season, it offers a less crowded environment so that you can enjoy a peaceful and enjoyable day.
Places to Stay near Spiaggia di Porticciolo
Villaggio Camping Torre Del Porticciolo
A 4 star Camping 0.2 kilometers from Spiaggia di Porticciolo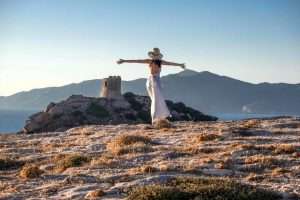 Camping Torre del Porticciolo is the largest camping site in Sardinia, situated within the picturesque Porto Conte Natural Park. Surrounded by 150,000 square meters of pine forest and Mediterranean maquis, it offers a serene and natural setting for camping enthusiasts. The campsite provides 265 spacious and level pitches, ensuring ample space for tents, caravans, and motorhomes. Upon arrival, guests are greeted by a 24-hour reception service ready to assist with any inquiries or needs. The campsite also employs an external surveillance service to ensure a safe and secure environment for everyone. Various amenities and services are included in the camping fee to enhance the overall experience. Guests can access hot showers to freshen up and relax after a day of outdoor activities. Each reservation includes one parking space for a car or motorcycle; additional parking spaces are available at an extra cost. Families with children will appreciate the two designated play areas, where kids can engage in fun and recreational activities. For those looking to stay active, the camping site offers a tennis court and a ping-pong table for friendly competitions. One of the highlights of Camping Torre del Porticciolo is its pool service, complete with sun loungers and two jacuzzi tubs. Furthermore, a fitness service is available during the peak season, offering exercise sessions at least thrice weekly. Families with young children can take advantage of the mini-club service, which provides supervised activities and entertainment three times a week during specific periods. From June to September, guests can enjoy musical performances, with a minimum of three times per week in June and six times per week in July and August. These events offer an enjoyable way to unwind and create lasting memories.
How To Get To Spiaggia di Porticciolo
Head northwest on the SS127bis and Strada Provinciale 55 from Alghero to reach Porticciolo.
Map
Use the Google and Booking map below to explore the area.
Fill in your holiday dates to get an accurate view of available accommodations near Spiaggia di Porticciolo.
Beaches Near Spiaggia di Porticciolo