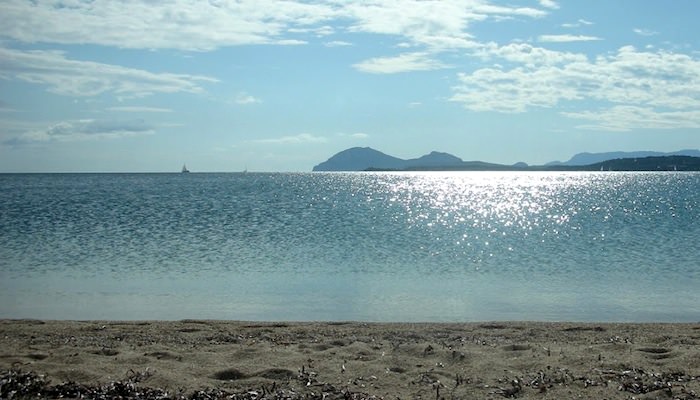 About Razza di Junco
near Portisco, Province of Olbia-Tempio, North-East Sardinia, Italy.
parking, beach chairs, umbrellas.
snorkelling, windsurfing.
19:00 PM
07:22 AM
250 meters.
Razza di Junco beach (Spiaggia Razza di Junco) in the southern part of the Costa Smeralda, is easily reachable by car, and is located between Petra Ruja beach and Rene Bianca beach. Looking out over Golfo Cugnana to the east, and the islands of Soffi and Mortorio to the west, this Sardinian beach is about 250 meters long and 20 meters wide. Beach beds and umbrellas are available for rent, as well as windsurfing equipment. The car parking lies right behind the beach. Razza di Junco is only 7 kilometers away from San Pantaleo.
How To Get To Razza di Junco
From Portisco, head north on the SP 94. After a 2 kilometers, take the third exit to the right, and continue straight for half a kilometer to enter the car parking area of Razza di Junco.
Map
Use the Google and Booking map below to explore the area.
Fill in your holiday dates to get an accurate view of available accommodations near Razza di Junco.
Beaches Near Razza di Junco