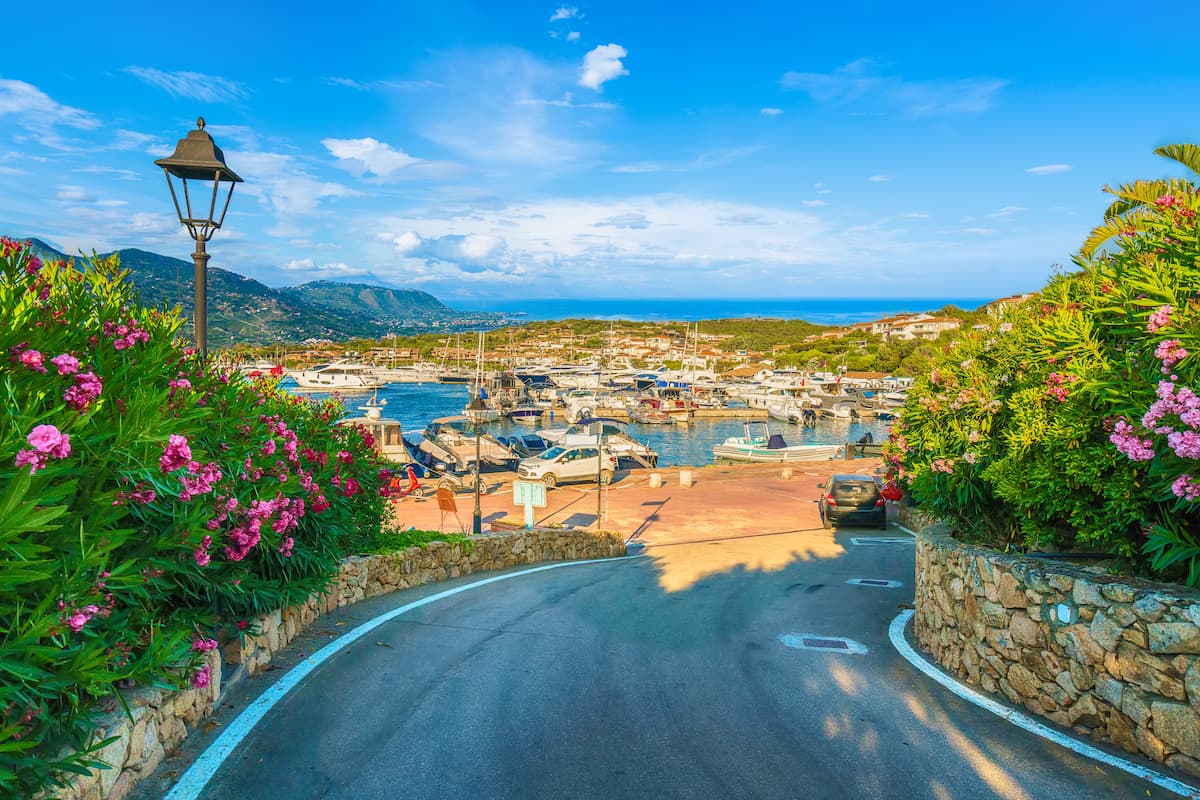 About Porto Rotondo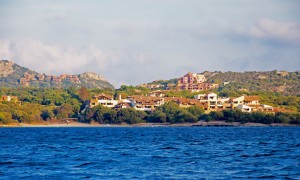 Porto Rotondo is located between the Gulf of Cugnana and the Gulf of Marinella, 13 kilometers north of Olbia. Together with Porto Cervo, the "capital" of the Emerald Coast, it is one of the most popular tourist destinations of the Costa Smeralda. Some of its beaches make up the crown to the Emerald Coast, and its marina offers a safe haven to over 600 boats of all sizes. The area surrounding Porto Rotondo is divided into three parts: Punta Nuraghe, Punta Volpe, and Punta Lada. At the heart of this charming village is the Piazzetta San Marco, a peaceful square where locals gather for conversation and tourists lounge in quaint cafe's enjoying their morning coffee. Ideal for a either short getaway or an extended stay, Porto Rotondo is a small port with a big reputation and some of the most stunning scenery anywhere along the coastline. This unassuming village is home to one of the most authentic travel experiences in Sardinia which is largely due to the lesser number of tourists in comparison with some other well known destinations. However, this most certainly does not give way to "lesser" experience as Porto Rotondo allows for a wonderful insight into the workings of a small town coastal village and retains an overall immersive local experience for the visitor, while still offering all the comforts of the modern world. Named after the circular nature of the bay on which it was built, Porto Rotondo has a very unique appearance in that the port itself is almost entirely enclosed, while on the outer side of this sheltered bay, you can find the most idyllic beaches and a number of exclusive resorts in between. The village is picturesque in every sense and most notable is the collage of colors of the surrounding area, from the reflection of the sun on the many expensive yachts docked in the harbor, the stunning white sandy beaches, the turquoise blue of the Mediterranean, to the green and luscious sporadic spaces. Although the nearby beaches are often referred to as paradise in appearance, the rolling landscapes and hills that stretch outward from the town are as idyllic as they come and leave little wonder as for why so many tourists return to vacation in Porto Rotondo on a yearly basis. Developed in the late 1960's by a wealthy Italian aristocrat (Donà delle Rose), this tiny port is now considered a luxury resort which is easily evidence in the number of expensive yachts in the harbor, not to mention the increase in exclusive hotels or villas that crop up in the surrounding area every year. Infused with a large number of fine dining restaurants with world class cuisine, charming cafe's serving high quality blends of coffee, a surprisingly vibrant nightlife and prominent historical attractions such as the San Lorenzo Church and a man made amphitheatre, Porto Rotondo has something for everyone, albeit it sometimes comes with a monetary value. The perfect base for day trips by boat to beaches like Spiaggia dei Sassi and Punta Asfodelo, Porto Rotondo is a stunning destination where natural scenery meets an authentic local village and having made the effort to reach this pocket in the north-east of Sardinia, one thing is for sure; you will enjoy all it has to offer from the moment the sun reaches the sand and then remembering it long after it goes down.
Porto Rotondo Map
✔ Use the Google and Booking map below to explore the area.
✔ Fill in your holiday dates to get an accurate view of available accommodations near Porto Rotondo.
Where to Stay in Porto Rotondo - Our Top Picks
Things to Do in Porto Rotondo
Located in north-east Sardinia, the Church of San Lorenzo is often said to be quite unassuming on the exterior but fascinating on the inside. Built in 1971 by Mario Ceroli and Andrea Cascella, this small church is located at the center of Porto Rotondo next to the Piazza San Marco. A beautiful megalithic cross marks the entrance, which opens up to an impressive altar and small atrium. Featuring a polished glass windward beautiful artwork, this is also one of the most memorable churches in this part of Sardinia. You will find plenty of artwork inside by famous artists like Fini, Ceroli, and Cascella. The granite features in the courtyard only serve as a further reminder of the architectural genius involved. Much of this artwork contains references to great works of art such as the Last Supper and the Tree of Life. Chiesa San Lorenzo is a hidden gem, and visitors often mention this online. The striking bell tower is sometimes the only way to locate this beautiful little church at the heart of Porto Rotondo.
Porto Rotondo Marina is located in a small bay between Punta Volpe and Punta Nuraghe in north-east Sardinia. With a lively port area and unrivaled views of the sea, this is a beautiful place to stop over and experience a quiet yet authentic side of Sardinia. This quaint marina has an international reputation when it comes to nautical awareness. Furthermore, the surrounding area has transformed this marina into a tourist hotspot in the Mediterranean. But that's just part of the story. You see, Porto Rotondo Marina was used by the ancient Romans and became an important trading port back in these times. Two thousand-year-old columns can be found at the entrance, which further testifies to the fascinating history behind the region. Aside from a prestigious yacht club, you will find the necessary facilities in the marina and clean toilets and showers. This marina is best known for being the perfect place for an afternoon stroll and an opportunity to soak in some of its rich history.
More Places to Visit Near Porto Rotondo
Porto Rotondo Restaurants - Where to Eat
Gintilla (Vegan, Vegetarian)
🏠
1
,
Piazza casbah
,
Porto Rotondo
,
Sardegna
,
07026
,
Italy
.
📱 Telephone:
+39 0789 34885
Gintilla is a charming restaurant in Porto Rotondo with a variety of dishes for vegetarians and vegans. This variety is arguably the highlight of the eatery with a wide selection of fresh vegetables to gratify the senses and many bread options made from the finest organic grains. Located at the heart of town, Gintilla is easy to access and quite well-known to locals. At the same time, the friendly staff is often mentioned in online reviews, while a quiet ambiance provides the perfect setting for breakfast, lunch or dinner. While breakfast is served a la carte from the open kitchen, lunch consists of a buffet with many salads, different kinds of pasta, and local delicacies. Gintilla is also known as a slightly up-market restaurant in Porto Rotondo with comfortable chairs, smooth wooden tables, and a lovely outdoor terrace. With this in mind, this eatery is bright and spacious while the vegan/vegetarian style is sure to please those with such requirements.
da Giovannino (Seafood)
🏠
B11
,
Piazza Quadra
,
Porto Rotondo
,
Sardegna
,
07026
,
Italy
.
📱 Telephone:
+39 0789 35280
Giovannino Romano was renowned for providing one of the most exclusive dining experiences on the island when he first arrived in Sardinia. Today, the dining room is managed by Signora Anna and the Romano brothers including Giovannino Jr as this Porto Rotondo restaurant continues to thrive. Featuring a beautifully elegant interior with wooden furnishings and a very natural feel, this is also one of the most charming restaurants in Porto Rotondo. As for the food, you will find a delightful range of seafood on offer and many local dishes including sublime homemade pasta. For example, the fresh sole is seasoned to perfection, while both the spaghetti carbonara and cheese ravioli never fail to impress. The restaurant insists on only the freshest ingredients, and every meal is cooked to order. What's more, da Giovaniino has an attractive wine bar and some of the most exquisite wines from the region. When you combine the friendly staff, excellent food, and a warm setting, da Giovannino is one of the best restaurants in Porto Rotondo with an experience that more than lives up to its reputation.
How To Get To Porto Rotondo
Have you thought about arranging a rental car in Sardinia?
For some great deals, check out our Sardinia Car Hire page!
The nearest airport to Porto Rotondo is Olbia Costa Smeralda Airport, at a driving distance of just 19 kilometers. Head north by following the Strada Statale 125. After about 8 kilometers, head north-east by taking the Strada Provinciale 99 in the direction of Rudalza and Porto Rotondo. The trip shouldn't take you longer than 25 minutes.
Beaches Near Porto Rotondo