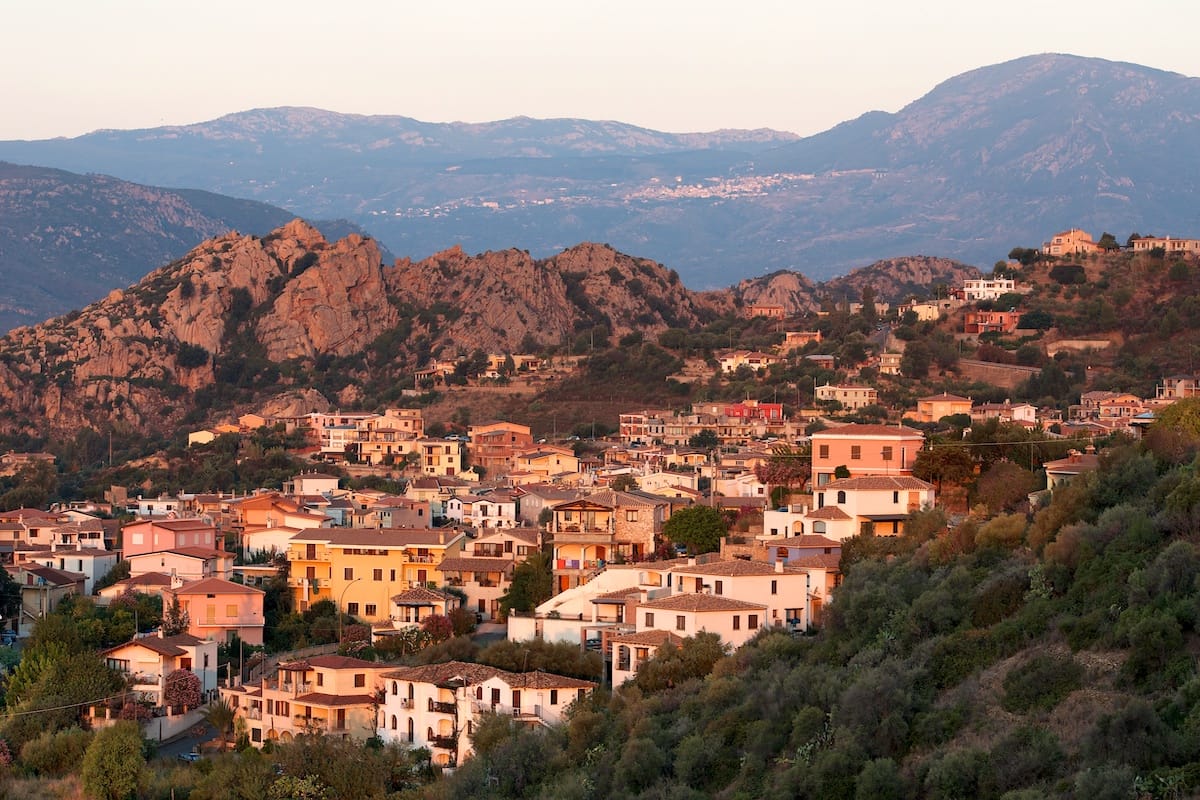 About Santa Maria Navarrese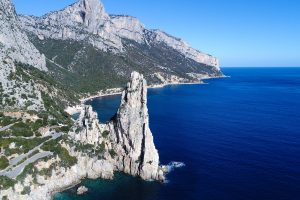 Located in the heart of Baunei, Santa Maria Navarrese is a small town which is fast becoming one of the most sought-after tourist centers on the central eastern coast of Sardinia. With stunning scenery of both the mountains and the sea, it is easy to understand the reason for this attraction while the range of things to do is also appealing. Legend has it that the name of this community descends from Princess Navarra who discovered a refuge with her ship in the town's harbor. As a means of appreciation after surviving this wreckage, the princess had a small church constructed which was devoted to Santa Maria and then added "Navarrese" to her name. There is much more than history to the village, and a beautiful park at the center of town is one of many attractions to visit. There is something about the mature olive trees, the tall Carob tree, and the Mediterranean hackberry tree that never fails to invigorate the senses of the visitor. Meanwhile, there is also a tourist port that enables visitors to join a number of boat trips, and the friendliness is often the subject of exceptional online reviews. Furthermore, the port was awarded a Blue Flag award in recent years which ensures a safe and secure swimming experience. Indeed, there are always fun and exciting things to do in Santa Maria Navarrese. For one, the beaches and caves of the Gulf of Orosei are not to be missed. In some cases, visitors will embark on the above mentioned tours but then many of these areas are also rather accessible with a rented car or even on foot. As for the beaches, they are simply immaculate and consist of the finest golden sands. Cala Goloritze is one of the most beautiful hidden gems boasting of marble stones, white sand, and clear blue waters. In many ways, this exquisiteness is enhanced by a remarkable stone arc sprawling along the ocean as well as the magnificent natural spike of Punta Goloritzé, another area attraction that appeals to rock climbers who pay a visit to the island. Another treasure that is always worth the visit is Cala Luna. Also known as the Moon Cove, its soaring limestone cliffs and lush greenery will undeniably leave you in awe. Likewise, the azure, crystal-clear water makes it one of the best snorkeling beaches you'll ever find in Sardinia. Along the beach of this quaint, small town is an alfresco discotheque and numerous pizzerias, kiosks, restaurants, and nightclubs, giving the tourists more dining and entertainment options during their stay. If you fancy typical food, feel free to indulge in potato ravioli, goat meat, and cheese. Summer season begins in July and ends the following month so as you might expect, this period is the busiest time to visit the village. That being said, this is often the most enjoyable too, for there are usually country dances, religious events, as well as food and wine evenings taking place. Either way, if you seek a peaceful and intimate stay on the island of Sardinia, Santa Maria Navarrese is likely to meet even the highest expectations.
Santa Maria Navarrese Map
✔ Use the Google and Booking map below to explore the area.
✔ Fill in your holiday dates to get an accurate view of available accommodations near Santa Maria Navarrese.
Where to Stay in Santa Maria Navarrese - Our Top Picks
Things to Do in Santa Maria Navarrese
Explore the Coast of Baunei by Boat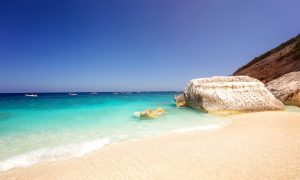 In many ways, the beaches in Baunei set this location apart from almost anywhere else in Sardinia. Located beyond some magnificent limestone cliffs, the 40-kilometer coast comprises of caves, coves, and crystal-clear waters which offer tranquility that most travelers seek. However, the beaches are not that easy to reach, so what better way to enjoy the coast than go on an organized boat trip? Indeed, you will find the coastline awe-inspiring, with mountains providing a backdrop for the sea. Moreover, Pedra Longa is one of the beaches in Baunei with a truly impressive stretch of coastline. The surroundings feature a rocky coast, so while it may not be suitable for those who prefer to sunbathe on the beach, it is just the right spot to go scuba fishing or diving as well as hiking. Cala Mariolu is another beach that showcases the colors of the region, and it is here, you will find the blue waters and the smooth white sands very soothing, not to mention the slope enveloped by green Mediterranean maquis. Once again, this makes an excellent place for those who love snorkeling and scuba diving, but there are other beaches in Baunei that are always worth the visit and the region is popular with both couples and families alike.
Explore the Ancient Ruins of Nuraghe di S'Ortali 'e Su Monti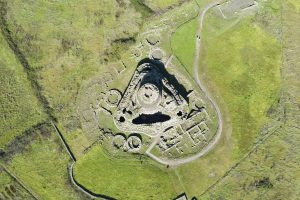 Paying a visit to the ancient ruins of Nuraghe di S'Ortali 'e Su Monti can offer a unique perspective you are unlikely to find elsewhere in Sardinia. Located in a gorgeous and secluded spot in the countryside, you should also see the old flour production complex, the Domus de Janus tomb, the quarried Nuraghe, and the Tombe de Gigante. At the same time, this tower is the main attraction and is still in reasonably good condition, with tombs built 3,500 years ago and upright stones that are more than 6,000 years old. In fact, taking a stroll through the area will give you a better understanding of the beautiful history and culture of the island. Furthermore, there is an enchanting corridor that will take you to a round, partly collapsed chamber that shows three niches placed in a cross. Although you can read up about these details, you also avail of the services of a knowledgeable guide who can explain this history patiently and give you an insightful account of everything there is to see.
Explore Torre di Santa Maria Navarrese
Also known as Santa Maria del Mare, Torre di Santa Maria Navarrese was first built in the late 1500s and is located on the north side of the beach named Spiaggia di Santa Maria Navarrese. Interestingly, this tower was reinstated in the late 1700s, and many visitors find the place very romantic and enchanting at the very least. Moreover, the tower features an art gallery that exhibits paintings created by local painters. Meanwhile, you are welcome to relax in the serenity of the nearby beach and enjoy the view of the island. Featuring two canons and a host of artillery, this is indeed an imposing structure on the coastline. As you may know, this was needed to repel the advances of barbarian invaders while the tower also acted as a vantage point from which to communicate with other towers nearby. Built entirely of limestone, this stunning tower is a prominent landmark on the island and strikes an imposing sight in an otherwise quiet location. Getting to the marina or taking a leisurely walk along Santa Maria Navarrese is also convenient. This is undoubtedly one of the hidden gems in east Sardinia where a historically significant tower provides a beautiful backdrop to a truly charming holiday destination.
More Places to Visit Near Santa Maria Navarrese
Santa Maria Navarrese Restaurants - Where to Eat

Ristorante Nascar (Seafood, Italian Food, Traditional Sardinian Food)
🏠
1
,
Viale Pedras
,
Santa Maria Navarrese
,
Sardegna
,
08040
,
Italy
.
📱 Telephone:
+39 0782 615314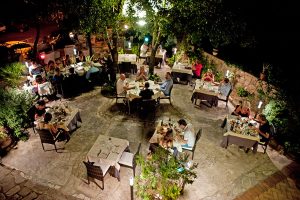 Although Nascar is a four-star hotel, the restaurant of the same name is also held in high regard. That is to say, this restaurant in Santa Maria Navarrese is often the subject of five-star reviews, and this goes some way to explaining the high-end experience you can expect on any visit. Whether you yearn for a simple Sardinian dish, some handmade pasta or typical local delicacy, the options are vast in Nascar. The true highlight and specialty in this eatery is the incredibly fresh fish, and rumor has it that the owner is related to the family who provides these specimens on a daily basis. The fish with vegetables is a mouthwatering affair and never fails to delight visitors who arrive to sample them. Many restaurants in Santa Maria Navarrese are known for their bright colors and modern lighting, but this is not always a good thing for guests. Hand, Nascar features subtle lighting, and half lit dining areas which is often considered a much more romantic alternative. Either way, this beautiful restaurant offers the perfect mix of charm and authenticity, and the prices are also moderate.
Lanthia Resort Restaurant (Seafood, Italian Food)
🏠
Via Lungomare
,
Santa Maria Navarrese
,
Sardegna
,
08040
,
Italy
.
📱 Telephone:
+39 0782 615103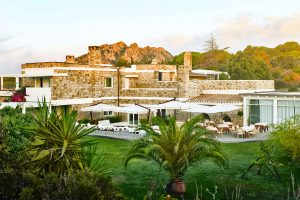 At first glance, Lanthia is the most upscale restaurant in Santa Maria Navarasse, and this is also true of the overall food and dining experience. Featuring attentive staff and a stunning design, this is also one of the most attractive eateries you are likely to find in this pocket of Sardinia. When it comes to the layout, the interior of Lanthia restaurant is exceptionally bright and spacious with simplistic tables accompanied by bright colors and a minimalistic design. While this is sometimes the trademark of a restaurant without charm, this is indeed not the case with Lanthia, for the atmosphere is always vibrant and inviting at the very least. Furthermore, you will find an excellent terrace outside which offers the perfect setting for an evening meal or lunch in beautiful weather. This elegance comes with a price, but at the same time, Lanthia continues to churn out some of the most exciting dishes in town. Indeed, this charming establishment is home to some of the finest meals on the island, from the succulent grilled octopus, fresh fish, and handmade pasta, to the mouthwatering molten chocolate pudding.
 Although Lanthia restaurant is part of the above-mentioned four-star Lanthia Resort, this only serves to heighten the experience, for expectations are always kept in this restaurant in Santa Maria Navarrese.
Ristorante Toma (Seafood)
🏠
11
,
Lungomare Monte Santo
,
Santa Maria Navarrese
,
Sardegna
,
08040
,
Italy
.
📱 Telephone:
+39 338 742 3218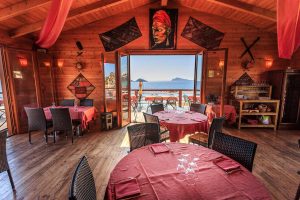 Ristorante Toma has one of the most idyllic locations out of all the restaurants in Santa Maria Navarrese with beautiful views of both the port and oncoming ocean. In fact, this is usually the first remark regarding online reviews and a top feature of the eatery. At the same time, the food experience is particularly upscale, and with endless seafood variety and pasta, this is also an opportunity to sample an alternative to the pizza establishments on the island. Furthermore, the presentation is notably impressive with attention to detail and a certain sophistication which stands out from the moment the food arrives. The interior of Ristorante Toma is suitably charming and features a nice mix of modern and authentic furnishings. That being said, the main highlight is often the outdoor terrace, for this is unusually large and the above-mentioned views make it one of the most sought-after seats in town. As you might expect, a restaurant which prides itself in its presentation is also attentive to staffing, and online reviews are also quick to point out that Ristorante Toma has some of the most friendly and entertaining staff in Santa Maria Navarrese.


How To Get To Santa Maria Navarrese
Have you thought about arranging a rental car in Sardinia?
For some great deals, check out our Sardinia Car Hire page!
The nearest airport to Santa Maria Navarrese is Cagliari International Airport, located at a driving distance of about 150 kilometers south of the village. To get to Santa Maria via the fastest route by car, just head east on the Strada Statale 125 after you've exited the airport area. This road will practically take you all the way to your destination. Pay attention though, once you've reached the area of Tortoli, after about 6 kilometers you will have to continue on the Strada Provinciale 63 to arrive in Santa Maria Navarrese.
Beaches Near Santa Maria Navarrese