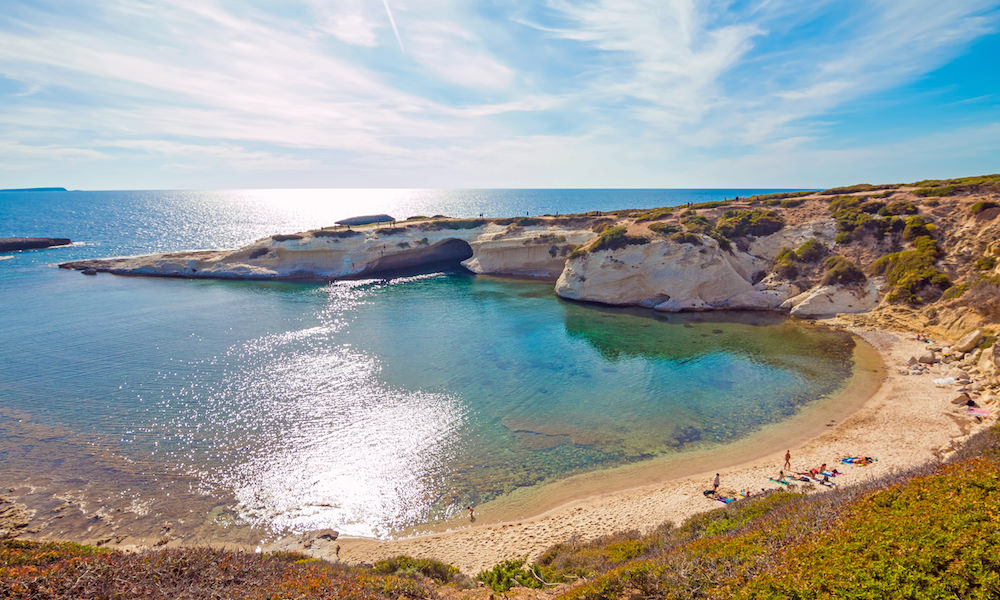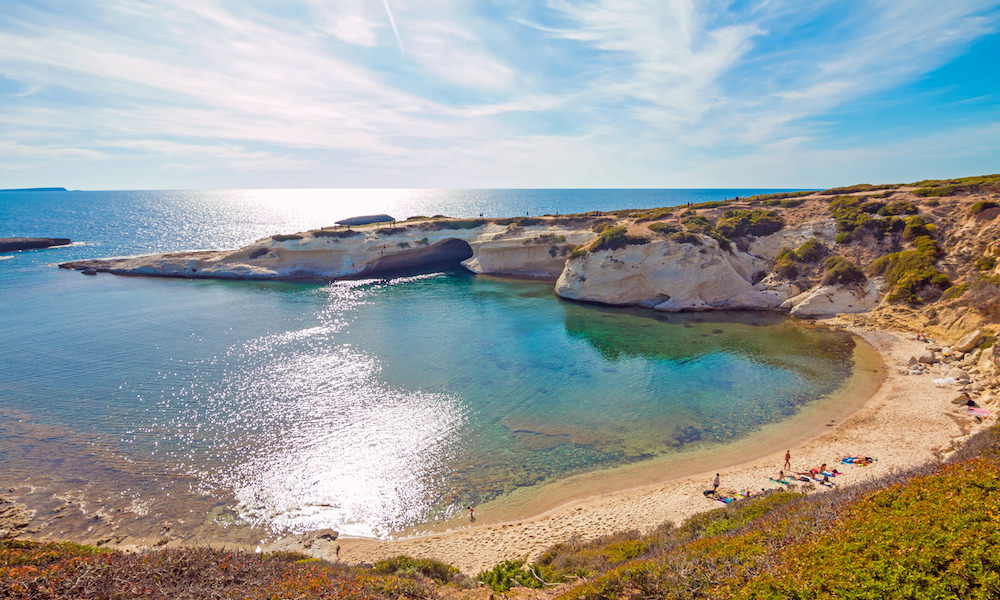 About Spiaggia S'Archittu
S'Archittu beach (Spiaggia S'Archittu) is located just a few hundred meters north-west of the small village of S'Archittu, and just north of Is Arenas beach. The beach is a little over 300 meters long, and faces due west. S'Archittu beach got its name from the rock arch with the same name, which is one of the largest natural bridges of Sardinia. The area surrounding S'archittu beach is very scenic, with limestone cliffs and several smaller bays. Overall, the beach features fine white sands, with some rocky patches. The bottom of its waters can be rather rocky, those who love to snorkel are advised to bring protective shoes. S'Archittu beach offers several bars, restaurants and other services in the area. Night walks are highly recommended, as the natural arch is illuminated by a nearby lighthouse!
How To Get To Spiaggia S'Archittu
To reach S'Archittu from Oristano, take the SS292 in the direction of Cuglieri. You will pass Riola Sardo, and continue past Torre del Pozzo, up to the town of S'Archittu. Once you have reached S'Archittu, take a left turn in one of the streets on the left. It's best to park your car in this area, and continue north on foot to reach the beach.
Map
Use the Google and Booking map below to explore the area.
Fill in your holiday dates to get an accurate view of available accommodations near Spiaggia S'Archittu.
Beaches Near Spiaggia S'Archittu