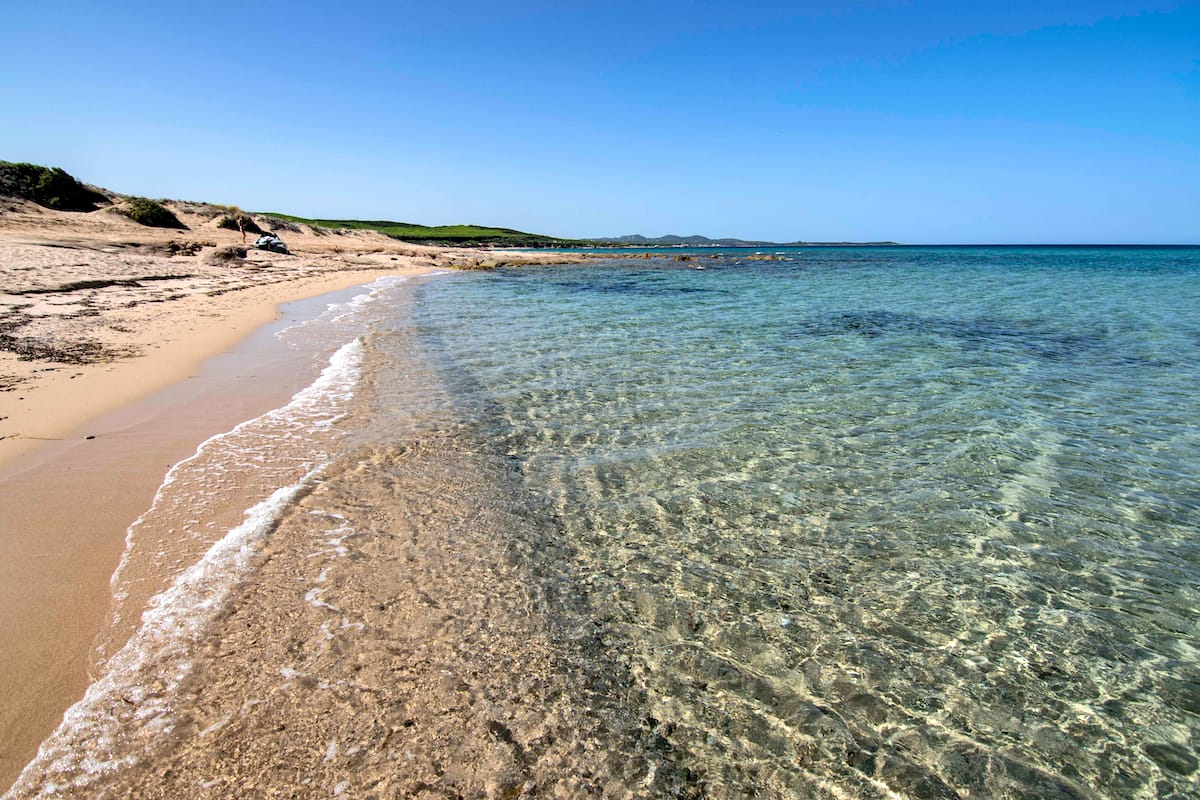 About Spiaggia Lu Litarroni
near Vignola Mare, Province of Olbia-Tempio, North Sardinia, Italy.
parking, beach chairs, umbrellas, bar, wooden pathway.
scuba diving, windsurfing, surfing.
20:44 PM
05:57 AM
2500 meters.
suitable for families with children.
In Porto Vignola, near the village of Baia Vignola, lies Lu Litarroni beach (Spiaggia Lu Litarroni), just 6 kilometers south of Rena Majore. Backed by dunes covered with patches of Mediterrranean vegetation and eucalyptus, this large stretch of fine sand, pebbles and rocks offers views down on the Monti Russu headland, with granitic red rocks emerging from the sea. Lu Litarroni beach has two car parkings nearby, both with trails about 300 meters long leading you to the spectacular beach. The southernmost trail cuts through a thick pine forest – a magnificent entrance – that also offers you some shade on hot days. Given its exposure to the wind, Lu Litarroni beach is a popular surfing spot. This beach is suitable for families with small children.
How To Get To Spiaggia Lu Litarroni
Lu Litarroni is easy to reach by car, it is located right by the SP 90. From Arzachena, head onto the SS 125 to Palau. Once near Palau, turn left onto the SS 133 to Santa Teresa. After 9 kilometers, turn left onto the SP 70. After 1.5 kilometers, turn right onto the SP 71 to Rena Majore. Once there, keep heading west, then take the SP 90 southward to Lu Litarroni.
Map
Use the Google and Booking map below to explore the area.
Fill in your holiday dates to get an accurate view of available accommodations near Spiaggia Lu Litarroni.
Beaches Near Spiaggia Lu Litarroni