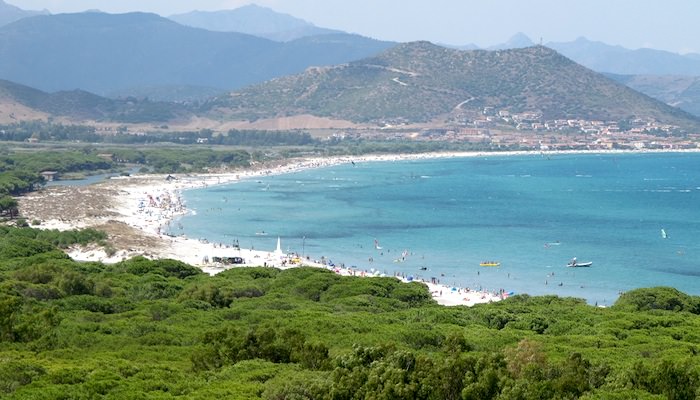 About La Caletta
near Siniscola, Province of Nuoro, East Sardinia, Italy.
beach chairs, umbrellas, bar, restaurant.
windsurfing, kitesurfing.
17:50 PM
08:31 AM
3700 meters.
La Caletta beach (Spiaggia di La Caletta) is one of the longest beaches of the Gulf of Orosei with a sheer length of nearly 4 kilometers. Located roughly 6 kilometers east of the center of the community of Siniscola, La Caletta beach lies in between the fishing village of Santa Lucia and La Caletta ("The Cove"). The beach faces north-east and offers splendid vistas. Pine trees, white fine sands, blue waters and wind: these are the perfect conditions to make La Caletta beach one of the most popular spots of the Siniscola coast for windsurfers and kitesurfers. Part of La Caletta beach is dedicated to kitesurfing.
How To Get To Spiaggia La Caletta
To get to La Caletta Beach from Siniscola, take the SP3 towards the village of La Caletta. After a little over 5 kilometers, just before reaching the village, take a right turn. Continue for 500 meters, then take a left turn. At the roundabout, take a right turn to continue on the SP3. You'll reach the car parking after 700 meters.
Map
Use the Google and Booking map below to explore the area.
Fill in your holiday dates to get an accurate view of available accommodations near Spiaggia La Caletta.
Beaches Near Spiaggia La Caletta
No posts found.