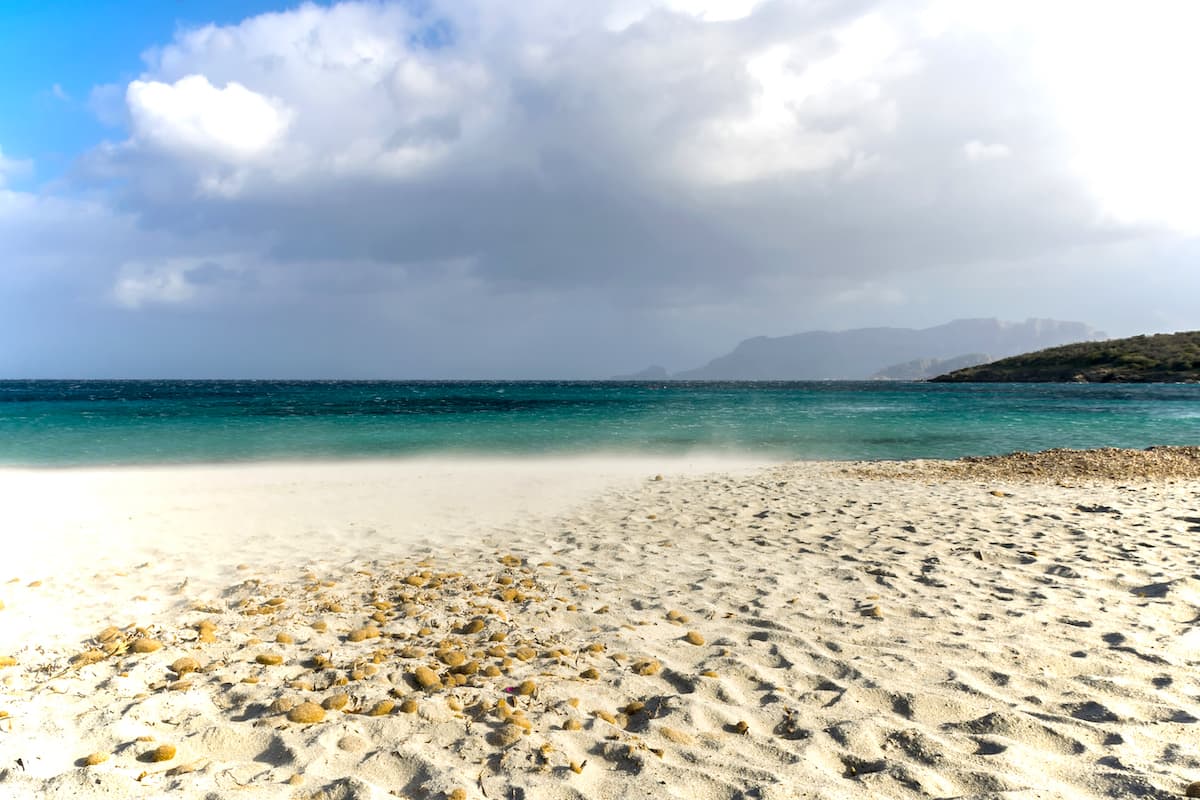 About Spiaggia di Bados
near Olbia, Province of Olbia-Tempio, North-East Sardinia, Italy.
parking, bar, restaurant.
snorkelling, scuba diving, kitesurfing.
19:35 PM
07:20 AM
270 meters.
suitable for families with children.
Bados beach (Spiaggia di Bados), located between the main beach of Pittulongu and Nodu Pianu, lies just 10 kilometers away from Olbia. Bados beach shamelessly displays the classic features of the Emerald Coast beaches: sugary white sands, with an occasional patch of seagrass, and gorgeous seawater glistening from shades of emerald and jade to dark blue in the deeper areas of the ocean. Spiaggia di Bados beach faces south-east, with the majestic island of Isola Tavolara being a part of the horizon. The most popular Costa Smeralda resorts are easily reachable by car. Bados beach, just under 300 meters long, can get crowded in high season (July and August). Beach lounge chairs cost about 6 Euros for the day. There's a small bar located on the beach providing you with cool drinks and snacks to get you through your day.
Places to Stay near Spiaggia di Bados
Hotel Mare Blue
A 3 star Hotel near Spiaggia di Bados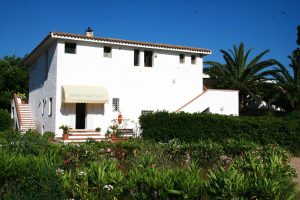 Hotel Mare Blue is a 3-star hotel in Pittulongu located just a few steps away from Spiaggia del Pellicano. Opening up to the breathtaking views of Isola Tavolara, some of the rooms at this hotel are overlooking the beautiful crystal clear waters of Sardinia. Partially refurbished in a true Sardinian style with furnishings inspired by the Costa Smeralda, the hotel features a relaxing Mediterranean vibe. The hotel is surrounded with lush Mediterranean vegetation. There's also a well-manicured garden where guests can relax and enjoy the stunning nature views. All rooms at Hotel Mare Blue are equipped with a private bathroom and shower with hairdryer and other amenities. There's also a seating area and a fridge. Hotel Mare Blue provides all the comforts and amenities to make your holiday in northeast Sardinia even more relaxing. Aside from the beautiful garden, the hotel has its own restaurant and bar where guests can partake hearty meals and perhaps have a drink at the lounge bar when evening comes. Aside from frolicking at the nearby beach, guests can also take part in some activities. The hotel organizes regular tours going to nearby Tavolara Island and offers diving lessons and boat rental services as well. If you love to play tennis, you can take advantage of the tennis courts within the resort.
Hotel Stefania Boutique Hotel by the Beach
A 4 star Boutique Hotel near Spiaggia di Bados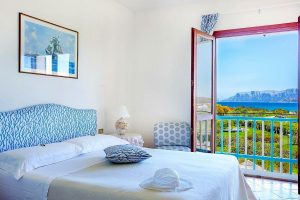 Hotel Stefania is a 4-star boutique hotel in Pittulongu that's ideally located at the beachfront, right across Isola Tavolara. Surrounded by a well-manicured garden with pastel-colored walls that discretely blend with the surrounding Mediterranean views, Hotel Stefania is definitely one of the most beautiful boutique hotels in Pittulongu. Initially built in 1992 with 30 rooms, an additional 10 rooms were added in its inauguration in 2004. The hotel also houses one of the best restaurants in Olbia, Ristorante Nino's, known for serving the most delectable Sardinian regional cuisine. There's also a coffee shop within the resort that's situated on a terrace overlooking the stunning views of the sea. The hotel is equipped with all the amenities and facilities that make your stay even more comfortable and relaxing. If you prefer to swim in the pool, take advantage of the spacious outdoor swimming pool that opens to the panoramic views of the sea. There's also a Jacuzzi, fitness room, and an ample parking space. A reserved area on the beach is also available for the exclusive use of hotel guests which is arguably the best example of attention to detail at this small luxury hotel in Pittulongu.
Villa Magnifique
A 4 star Villa near Spiaggia di Bados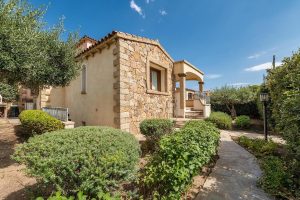 This beautiful, cozy three-bedroom villa is situated in Pittulongu, 8 kilometers from Olbia Harbor and around 13 kilometers from Olbia Airport. The villa is pet-friendly. There is free public parking available on site with reservation needed. Also, there is Wi-Fi available in some rooms, and it costs EUR 10 per 24 hours. You can relax and enjoy your meals outside, in a beautifully furnished outdoor living area with barbeque. Rooms have private entrances and their own terraces or patio where you can relax in the evenings. The villa features a kitchen with dining table, kitchenware, refrigerator, and washing machine and a private bathroom with bidet, shower, and towels. The living area is equipped with a sitting area and a fireplace, and a flat-screen TV with cable channels.
How To Get To Spiaggia di Bados
From Olbia, first take the SS 125 to the Costa Smeralda area. Then take the SP 82 towards Golfo Aranci. After passing Sa Testa and Pittulongu, take the exit for Spiaggia di Bados.
Map
Use the Google and Booking map below to explore the area.
Fill in your holiday dates to get an accurate view of available accommodations near Spiaggia di Bados.
Beaches Near Spiaggia di Bados