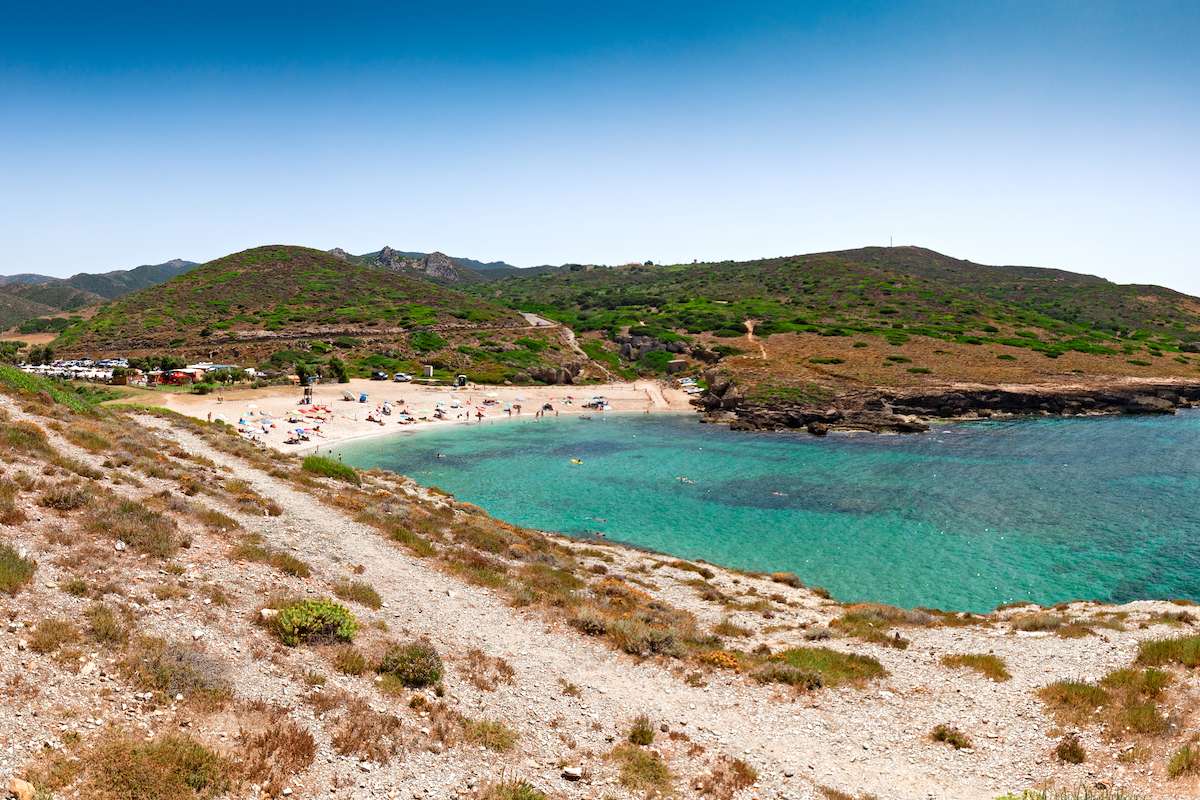 About Spiaggia di Porto Palmas
near Palmadula, Province of Sassari, North-West Sardinia, Italy.
parking, bar.
snorkelling, scuba diving, walking.
19:05 PM
07:27 AM
130 meters.
suitable for families with children.
Porto Palmas Beach (Spiaggia di Porto Palmas) is a charming and secluded coastal gem located in the northwestern region of Sardinia, just north of Argentiera, Sassari. Nestled among the westernmost coves on the island, this small beach boasts a tranquil and unspoiled atmosphere. With a length of only 130 meters, Porto Palmas offers an intimate setting for beachgoers.
While the beach doesn't offer extensive facilities, a seasonal bar is available to cater to visitors' needs. The amicable staff offers many delicious options, including bruschetta, sandwiches, esplanades, and reasonably priced fried foods. The kiosk provides shaded tables where you can comfortably enjoy your meal. Additionally, they offer bathroom and shower facilities for your convenience.
The waters at Spiaggia di Porto Palmas are shallow near the shore, making it an enjoyable destination for families with children, provided the water is calm. The beach is easily accessible by car, with several convenient parking spots nearby.
Whether you're an early riser or a fan of mesmerizing sunsets, Porto Palmas will captivate you with its natural beauty and the magical hues that paint the sky. Plus, with its proximity to the rugged terrain of Sardinia's northwestern region, this beach is a gateway to captivating hiking trails and scenic routes.
Places to Stay near Spiaggia di Porto Palmas
Villaggio Camping Torre Del Porticciolo
A 4 star Camping 12.2 kilometers from Spiaggia di Porto Palmas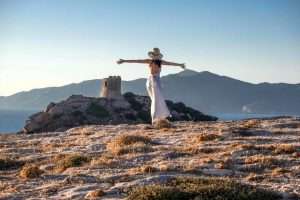 Camping Torre del Porticciolo is the largest camping site in Sardinia, situated within the picturesque Porto Conte Natural Park. Surrounded by 150,000 square meters of pine forest and Mediterranean maquis, it offers a serene and natural setting for camping enthusiasts. The campsite provides 265 spacious and level pitches, ensuring ample space for tents, caravans, and motorhomes. Upon arrival, guests are greeted by a 24-hour reception service ready to assist with any inquiries or needs. The campsite also employs an external surveillance service to ensure a safe and secure environment for everyone. Various amenities and services are included in the camping fee to enhance the overall experience. Guests can access hot showers to freshen up and relax after a day of outdoor activities. Each reservation includes one parking space for a car or motorcycle; additional parking spaces are available at an extra cost. Families with children will appreciate the two designated play areas, where kids can engage in fun and recreational activities. For those looking to stay active, the camping site offers a tennis court and a ping-pong table for friendly competitions. One of the highlights of Camping Torre del Porticciolo is its pool service, complete with sun loungers and two jacuzzi tubs. Furthermore, a fitness service is available during the peak season, offering exercise sessions at least thrice weekly. Families with young children can take advantage of the mini-club service, which provides supervised activities and entertainment three times a week during specific periods. From June to September, guests can enjoy musical performances, with a minimum of three times per week in June and six times per week in July and August. These events offer an enjoyable way to unwind and create lasting memories.
How To Get To Spiaggia di Porto Palmas
To reach Porto Palmas beach, head towards Argentiera by taking the SP18 from Sassari. Continue until you've reached Palmadula after approximately 25 kilometers. Once you've reached the small village of Palmadula, exit the center of the village by making a left turn onto the Via Argentiera. After about 3 kilometers, take the dirt road to Porto Palmas beach's parking area.
Map
Use the Google and Booking map below to explore the area.
Fill in your holiday dates to get an accurate view of available accommodations near Spiaggia di Porto Palmas.
Beaches Near Spiaggia di Porto Palmas