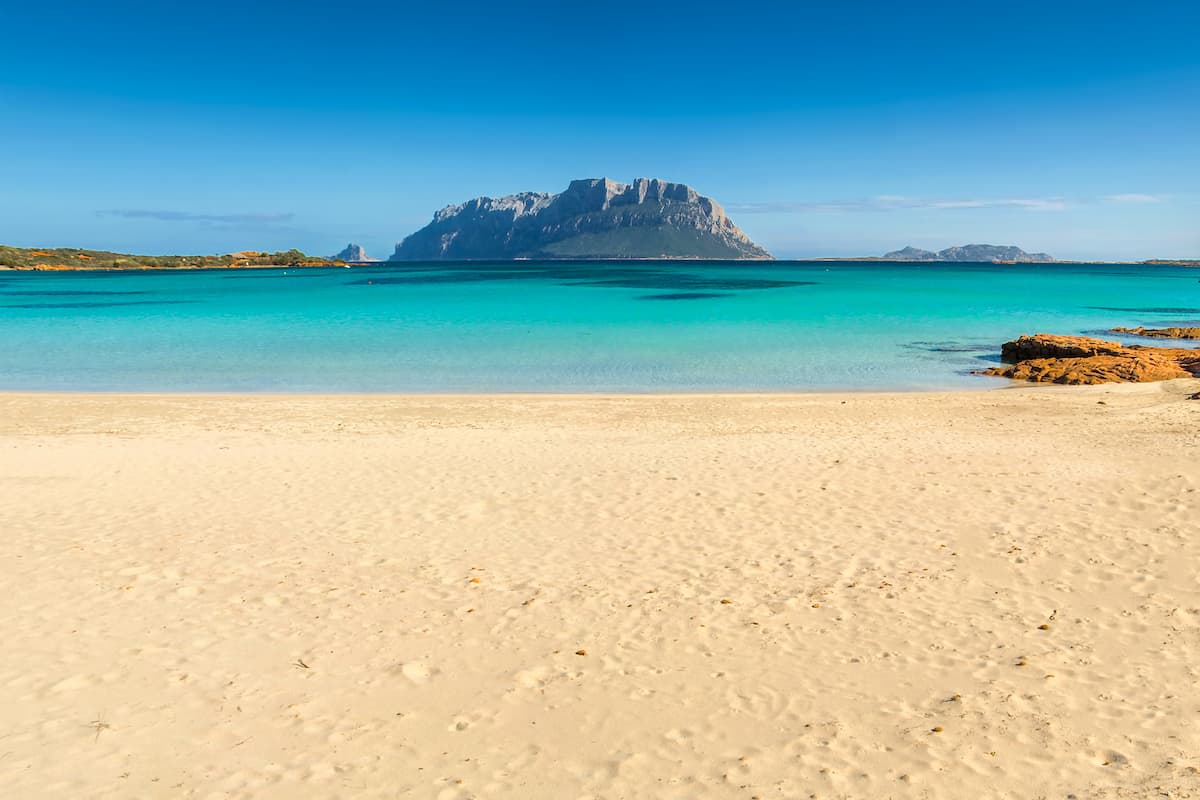 About Porto Istana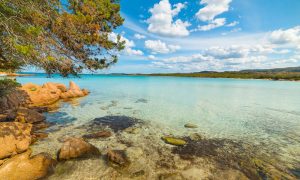 Just ten kilometers east of Olbia in north-east Sardinia, you will find the picturesque portside village, Porto Istana. This charming town is akin to a postcard portrait, with luscious green vegetation turning to sparkling white sand as it sinks into the crystal clear blue water of the Mediterranean. Protected by rocks and with lush green hills surrounding it, the bay is also situated close to the famous marine park, the Area Marina Protetta di Tavolara. When you think it couldn't get any better, Porto Istana also offers stunning views of the nearby island, Isola Tavolara. Porto Istana is perfect for a relaxing break and an ideal holiday destination for families, groups of friends or couples wanting a romantic getaway. Concerning the weather, this village also experiences an average of 30 degrees during the summer months of July and August. You can also find a nice variety of hotels, apartment rentals and cheaper B&Bs, which are suitable for accommodating all types of tourists from those seeking a brief escape to adventurers just wanting a bed for between activities. Italians take pride in their food, putting in as much love as possible to everything they create and Porto Istana is no exception. In the nearby village of Porto San Paolo, you will find the Michelin star restaurant Il Portolano where the chef takes advantage of the vast natural resources available to him. There are also many attractions and activities in Porto Istana, from boat trips to exploring the exotic islands and venturing off on active hikes across the headlands.
Porto Istana Map
✔ Use the Google and Booking map below to explore the area.
✔ Fill in your holiday dates to get an accurate view of available accommodations near Porto Istana.
Where to Stay in Porto Istana - Our Top Picks
Things to Do in Porto Istana
Boat Trip from Porto San Paolo to Isola Tavolara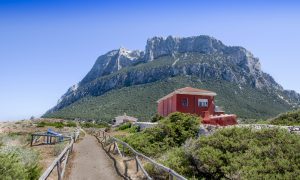 Between the months of July and September, and during Easter, boat trips to Isola Tavolara regularly leave from the nearby port in Porto San Paolo. The boat trip takes just twenty-five minutes to reach the island and costs fifteen euros for a return journey. Renowned for being the smallest kingdom on earth, Isola Tavolara is truly an island of beauty and worth a visit. Although one-half of the isle is militarized and therefore inaccessible, the other half can be wandered, with beautiful beaches and restaurants lining the harbor. A popular region with scuba divers, the water around the island is a marine reserve containing multitudes of spectacular and tropical sea life. The boat trips also give you time to hike around the island, a popular pastime for many of those traveling to Isola Tavolara. The main walk, on via Ferrata, requires a guide and equipment but this 6-hour journey takes you to Pratone where you will enjoy incredible views of the Gulf of Olbia. If you have been looking out to this beautiful island lining the horizon each day from Porto Istana, you need to treat yourself and see the real thing up close!
Boat Trip to Isola Molara from Porto San Paolo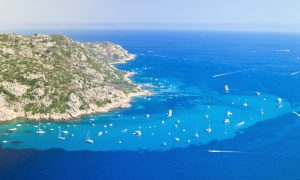 Porto San Paolo offers daily excursions to the neighboring island of Tavolara, Isola Molara. This slightly smaller island is not to be missed, and if you fancy an alternative to an organized trip, it is also possible to rent a boat yourself for the day. From the island, you may also be lucky enough to see whales gracefully swim by with the marine park being full to the brim of such diverse sea life. This also makes Isola Molara a very popular place to scuba dive, being a hotspot for scuba and marine enthusiasts. Being 158 meters above sea level, you can dock your boat up on the shore and enjoy some brisk hikes to look out at the panoramic views of the Sardinian coastline, the Mediterranean and the incredible marine park surrounding the islands.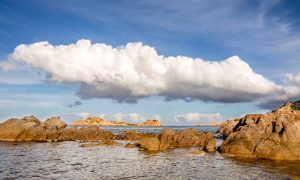 Just north of Porto Istana village, you can take a memorable stroll to the headlands. Capo Ceraso boasts some of the most incredible views but to see the very best you need to hike to the viewpoint. The hike to Capo Ceraso is around 3.17 miles but as a warning is advised for experts to take. The rough terrain can change quite a lot and therefore is only sufficient for those who have experienced similar hikes before. For those of us who fall more towards the novice status, the trail from Porto Istana to Porto San Paolo has beautiful views, taking 3.72 miles. It is a moderate hike taking around 3 hours at a brisk pace. With this hike you can walk directly along the coastline, catching the sunrays while you take in vistas of the Mediterranean and maybe spot a pod of dolphins racing by if you are lucky. So for those who want to relax by the beautiful blue, while enjoying some Michelin star, handcrafted seafood dish can do that, while the active explorers who need to be out seeing and doing can also have their holiday wishes granted. Porto Istana has something for everyone.
More Places to Visit Near Porto Istana
Porto Istana Restaurants - Where to Eat
Il Fare (Seafood, Italian Food)
🏠
1
,
Via Monte Bruncuspina
,
Porto San Paolo
,
Sardegna
,
07020
,
Italy
.
📱 Telephone:
+39 0789 40521
Il Fare is a quaint restaurant in Porto Istana, in the northeastern part of Sardinia. Situated in the outskirts of the charming village of Porto San Paolo, the restaurant is known for its lovely ambiance and high-quality food. You can choose to dine indoors or on the terrace that opens up to the beautiful hillside views and Tavolara Island can be seen from a distance. Prepare your appetite and make the most of the restaurant's generous serving of pasta, calzones, pizzas, and other sumptuous Italian seafood dishes. Some of the most popular recipes on their menu are the spaghetti with lobster, steak tagliata with parmigiano-reggiano, mixed grill and tuna, truffle pasta, and the mouthwatering Naples style pizzas. The best way to enjoy your meal is with a glass of wine. When it comes to this, the restaurant has a great selection of International and local wines on their menu, and their friendly staff can help you choose the best wine to pair your meal. II Fare Restaurant is also known for their excellent service. Thus, it's not surprising why they are among the top-rated restaurants in Porto Istana.
Pizzeria Insalateria Il Tucano (Pizza)
🏠
Olbia
,
Sardegna
,
07026
,
Italy
.
📱 Telephone:
+39 0789 36770
If you're looking for a great place to eat in Porto Istana, head over to Pizzeria Insalateria Il Tucano, a famous pizzeria just a few kilometers outside of Murta Maria. The place is located in a very peaceful spot, and you can choose to dine outdoors to enjoy the lovely countryside views, especially during sunset. You may need to make a reservation in advance to eat at the restaurant, as it is always busy with locals, which is a good sign. Pizzeria Insalateria Il Tucano is known for serving the best tasting pizzas in Porto Istana, with lots of flavors to choose from. They also have a wide variety of salads to go with your meal and a good selection of desserts, including sorbets. With great food, lovely atmosphere, and friendly staff, this restaurant is definitely a must visit on your holiday in Porto Istana.
How To Get To Porto Istana
Have you thought about arranging a rental car in Sardinia?
For some great deals, check out our Sardinia Car Hire page!
Porto Istana is located just 13 kilometers east of Olbia. To get to the village by car, just follow the Strada Statale 127 Settentrionale Sarda and the Strada Statale 125 Orientale Sarda to Viale Porto Istana in Murta Maria. The drive shouldn't take longer than about 20 minutes.
Beaches Near Porto Istana