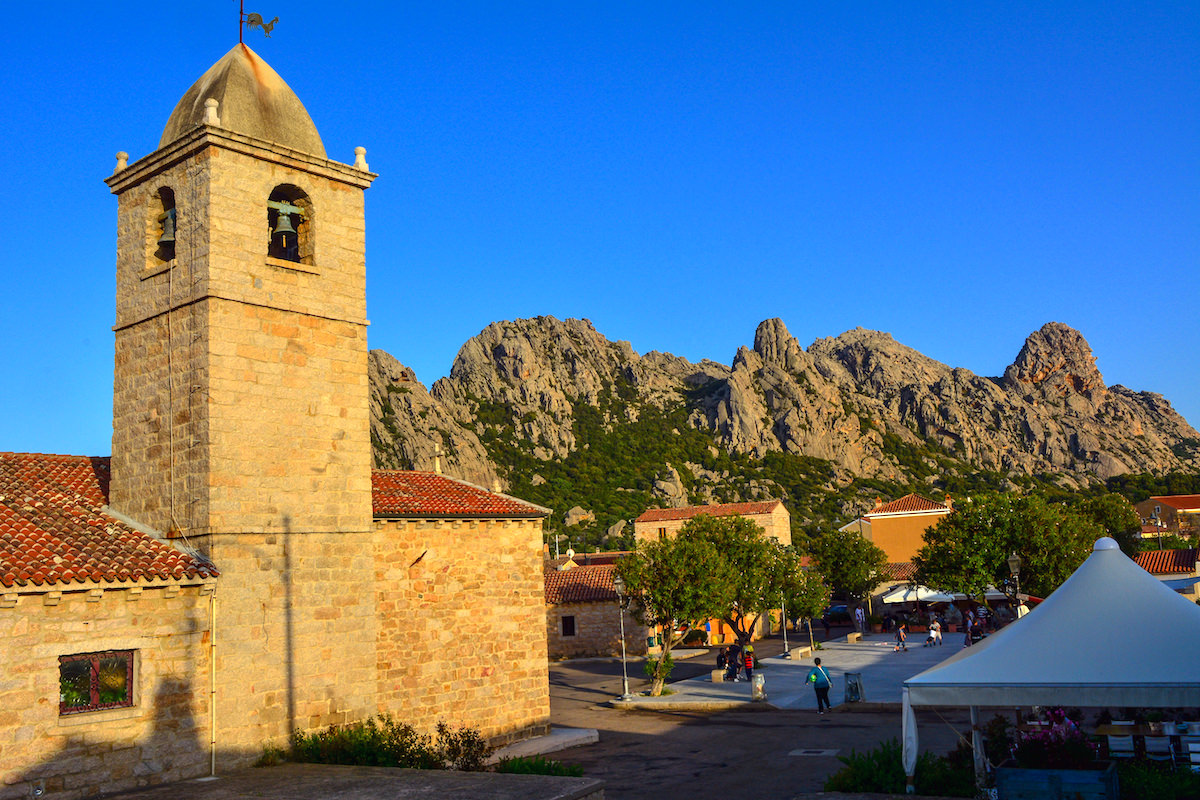 About San Pantaleo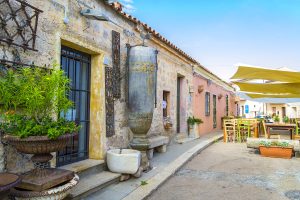 Sardinia is dotted with small, little-known villages that contain all the charm and beauty of traditional Italian life. One of these is San Pantaleo, a lovely community in the Gallura region of Sardinia, about a 25 minutes' drive from Olbia Airport. Come up the mountain road from the Costa Smeralda to visit this town nestled between the mountains and sea. This is a wonderful place to experience the best of authentic Italy. San Pantaleo is best known for its popular Thursday morning market, and a handful of some of the nicest boutique hotels are located right here. If you decide to visit this beautiful little town, plan to be there on a Thursday. These mornings, the main street of the town is transformed from a quiet avenue to a bustling marketplace, full of activity and good aromas! You won't be able to resist purchasing food here. Each stall has something new and delicious to offer. Massive wheels of cheese, stacked in columns, fill one booth, while long sausages and boxes bursting with fruit fill another. At the San Pantaleo market, you can also browse through local art and fine clothing. Cashmere and unique décor fill the bags of shoppers. Other visitors opt to look rather than buy, and enjoy the music of Italian street performers. Even if you don't make it to the market, there is a lot to love about this charming little Italian mountain village. Wander down the cobbled streets, and you'll find plenty of art galleries and antique shops. The Il Buon Gelato gelateria on the main road isn't to be missed, either. In the center of San Pantaleo, you'll discover the main square, the Piazza della Chiesa. Take a stroll along the edge of the square along Via della Basillica, and you'll have a wonderful view of the Catholic church, restaurants, and shops. When you're ready to relax for a while, you can get a cup of coffee and a pastry at one of the cafes. It's easy to while away an hour sipping coffee and watching people mill about the square. Evening is the most captivating time in San Pantaleo. You'll feel as though you've been transported to another time and place when you watch the stunning sunset. At dusk, the surrounding peaks cast the town in shades of purple. The interesting outlines of the mountains and the old-fashioned stone buildings take on a fairytale look that will steal your breath away! There's nowhere quite like Sardinia's San Pantaleo… Here, you can enjoy quintessential Sardinia, complete with traditional life, local goods, and historic architecture. No matter where you plan to go in Italy, be sure to make San Panteleo one of your stops. In 2018, San Pantaleo was declared to be one of Italy's 19 most beautiful villages by the British Daily Telegraph newspaper.
San Pantaleo Map
✔ Use the Google and Booking map below to explore the area.
✔ Fill in your holiday dates to get an accurate view of available accommodations near San Pantaleo.
Where to Stay in San Pantaleo - Our Top Picks
Things to Do in San Pantaleo
More Places to Visit Near San Pantaleo
San Pantaleo Restaurants - Where to Eat
Ristorante Giagoni in Piazza (Seafood, Traditional Sardinian Food, Vegetarian)
🏠
6
,
Piazza della Della Chiesa
,
San Pantaleo
,
Sardegna
,
07026
,
Italy
.
📱 Telephone:
+39 0789 65224
Browse the Menu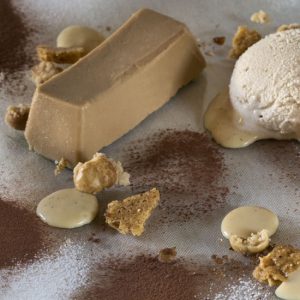 Ristorante Giagoni in Piazza is a delightful restaurant in San Pantaleo with a reputation for incredible seafood and a relaxing atmosphere. Located right at the heart of the village, this restaurant is also just as popular among the locals, who arrive to experience the Mediterranean style in which the food is cooked. At the same time, the hidden gem in this restaurant is arguably the pasta, ladittas, lisanzas, lorighittas and other Sardinian delicacies. Aside from the a la carte menu, there are also menus dedicated to antipasti, main and a variety of starters and desserts. Of course, a delectable meal will not be complete without a wonderful glass of local wine, and in this regard, the restaurant always lives up to expectations. After all, every meal is accompanied with a wine list consisting of more than three hundred different Sardinian and Italian whites, reds and champagnes. With mouthwatering dishes and fine tasting wines, Ristorante Giagoni is also graced with a rather charming and intimate location which makes this little restaurant in San Pantaleo the perfect place to spend the evening.
Ristorante L'Assaggio (Seafood, Italian Food, Vegan, Vegetarian)
🏠
36
,
Via Zara
,
San Pantaleo
,
Sardegna
,
07026
,
Italy
.
📱 Telephone:
+39 339 338 1740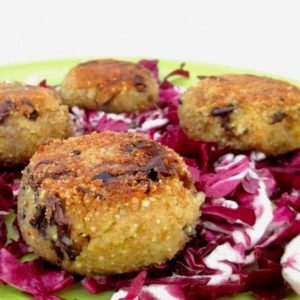 When it comes to the best food experiences in San Pantaleo, Ristorante L'Assaggio is another popular restaurant which focuses on a vast number of delicious Italian dishes. Located in the middle of the village, the restaurant is known for its delicious Italian dishes. However, this is not merely another Italian restaurant in San Pantaleo as the friendly ambiance, and world-class service is often the subject of five-star feedback online. In fact, from the moment you enter, the amazing staff in this hotspot will go out of their way to make you feel at home, which is often the difference between a good restaurant and one destined for greatness. As you might expect, L'Assaggio is also home to a wide selection of delectable dishes with the restaurant taking inspiration from many of the most popular restaurants in the world. That is to say; Ristorante L'Assaggio offers a perfect variety of appetizers, pizzas, and desserts, while the in-house chef is as experienced as they come. As a family-run restaurant, Ristorante L'Assaggio places utmost importance on providing excellent service and hospitality but all considered, this is one of the most impressive restaurants in San Pantaleo in every sense.
Il Fuoco Sacro (Seafood, Traditional Sardinian Food, Vegetarian)
🏠
snc
,
Via Buddeu
,
San Pantaleo
,
Sardegna
,
07026
,
Italy
.
📱 Telephone:
+39 3312922999
Browse the Menu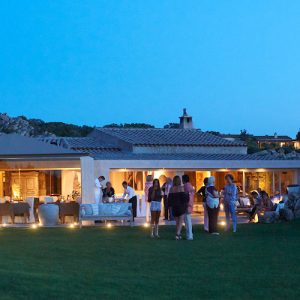 Il Fuoco Sacro is best known as a gourmet restaurant just outside of San Pantaleo and one of three restaurants inside the luxurious Petra Segreta Resort and Spa featured above. Located in a fabulous farmhouse style building overlooking the sea, Il Fuoco Sacro is also blessed with luscious surroundings while the interior décor is equally as impressive. Take for example the walls and ceilings, decorated with bamboo beams and heavy oak tables. Scattered throughout a spacious dining area, the antiquated nature of this décor ensures that dining at Il Fuoco Sacro is indeed a memorable experience. As with Ristorante L'Assaggio, the chefs in this particular resort are also renowned for serving up some mouthwatering antipasti and delectable main courses. In some circles, Il Fuoco Sacro is regarded as the best place to savor traditional Sardinian cuisine in San Pantaleo and with a focus on homegrown vegetables and herbs; it would be hard to find any better in the village. That being said, the seafood and meat menu never fails to disappoint guests, and interestingly, the dairy, goat and sheep produce derives from the farm just a short distance from the hotel. Complimenting every mean, the local wines are an ideal way to savor the taste of these traditional meals, and all considered this is undoubtedly one of the most unique restaurants in San Pantaleo.
How To Get To San Pantaleo
Have you thought about arranging a rental car in Sardinia?
For some great deals, check out our Sardinia Car Hire page!
To get to San Pantaleo by car from Olbia Costa Smeralda Airport, head north by taking the Strada Statale 125. After about 7 kilometers, take the Strada Provinciale 73, which will guide you along the scenic coastal road that leads to the villages of Cugnana, Cugnana Verde, and Portisco. Once you've reached Portisco after a few kilometers, the road will bend in a more western direction, leading you up the mountain road to San Pantaleo. The entire trip shouldn't take you more than half an hour.
Beaches Near San Pantaleo