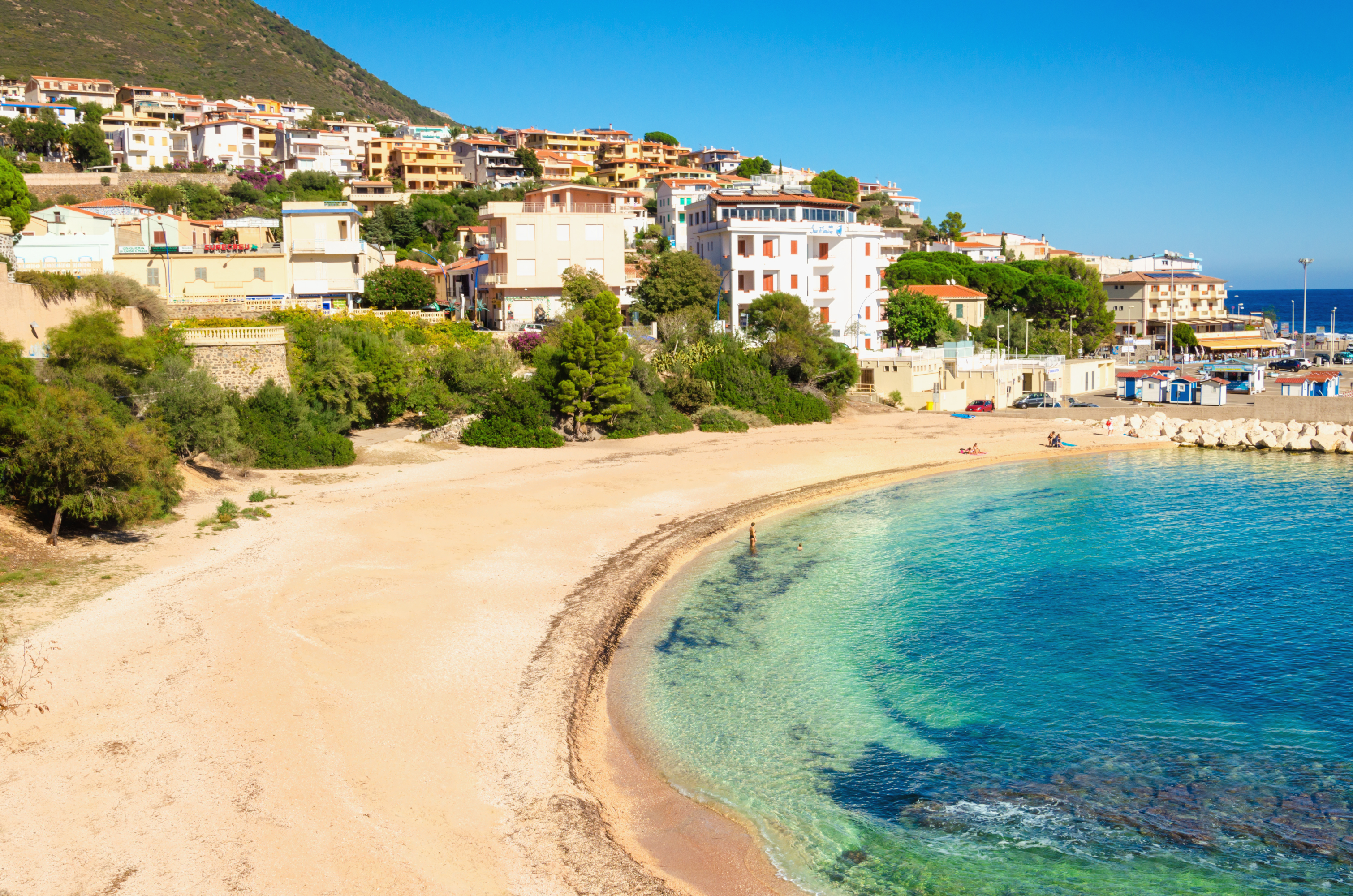 About Cala Gonone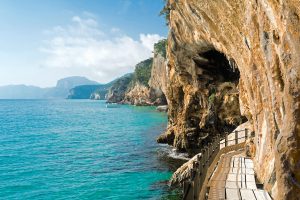 Cala Gonone is a quaint seaside town that serves as the entry point to the rugged, cliff-lined coast of east Sardinia. The pleasant weather is accompanied by beautiful natural attractions and a very appealing small-town charm. There are multiple points of interest in the immediate area, with Spiaggia Cala Gonone and Cala Luna, a beautiful lagoon, providing the perfect sandy escape for tourists and locals alike. Regarding location, the town is nicely situated with limited travel time to the airports and even less to the local attractions for which the areas are best known. Stretching for miles on either side, the Golfo di Orosei is famous for stunning blue waters and a stunningly rugged coastline. When you visit this pocket of Italy, you can almost guarantee these kinds of vistas, but in truth, the surroundings of Cala Gonone are on another level. Whether you opt to drink in the scenery from a moving vehicle, take a stroll on the beach, or enjoy a meal with these scintillating views, you are sure to be impressed by the sheer magnificence of the scenery. On the other hand, the town is also known for its beautiful aquarium, which always delight visiting families. Featuring a host of marine life and some unique concepts, the aquarium is said to be one of the more impressive examples in the country. As for the other attractions, the food experience is the highlight, with various restaurants providing traditional and international-style menus at a reasonable price. This is also true regarding hotel costs; overall, the travel experience is always likely to exceed expectations in Cala Gonone. In many ways, this is one of the secret gems of the east Sardinian coastline and an unsung travel destination compared to the more popular regions. When you visit Cala Gonone, you should feel the warmth and vibrancy of the locals to be the perfect first impression. With so many attractions and features to please the guests, the popularity of Cala Gonone is set to rise and rise again.
Cala Gonone Map
✔ Use the Google and Booking map below to explore the area.
✔ Fill in your holiday dates to get an accurate view of available accommodations near Cala Gonone.
Where to Stay in Cala Gonone - Our Top Picks
Club Parco Blu
A 4 star Resort in Cala Gonone, 0.3 kilometers from the center of town (about 0.2 miles.)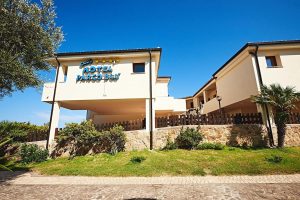 As you may know, Cala Gonone is accompanied by one of the most beautiful beaches and coves in Italy, but then the small town charm is also very appealing to visitors. Club Parco Blu makes the most of this reputation by guaranteeing friendly staff and a very personal touch to the service in general while the many features of the hotel only enhance this even further. On first impressions, the large swimming pool never fails to delight guests, and the range of activities on offer is just as impressive. Featuring a large playground, kids clubs and a vibrant entertainment team, this is also one of the few hotels in Cala Gonone which seems to cover every base. That being said, the central location is a bonus, and when you consider the close proximity of Orosei, there is every other reason as to why the hotel is deemed so attractive. As for the food, you will find an excellent on-site restaurant and panoramic views. Local cuisine is an everyday favorite here, but in truth, the international menu is just as varied. And then there are the sleeping quarters, for each room in this Cala Gonone hotel features a minibar with widescreen television and a stunning balcony which has views out onto the expansive Mediterranean. Indeed, Club Parco Blu is one of the most popular hotels in Cala Gonone for good reason, and as soon as you set foot inside, you should understand why this is so often the case.
Hotel Brancamaria
A 4 star Hotel in Cala Gonone, 0.5 kilometers from the center of town (about 0.3 miles.)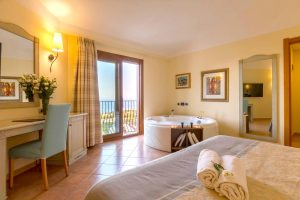 As one of the best hotels in Cala Gonone, you can expect the highest quality of service and attention at Hotel Brancamaria. The hotel, located at the very edge of town, is a quiet escape where bright interiors are accompanied by a host of quality furnishings. This is likely the first thing you will notice about this accommodation, for the vibrant exterior really sets this hotel apart from the competition. Furthermore, the inside is suitably bright, and with such attention to detail, the designers deserve credit for creating one of the most visually appealing hotels in the area. Consisting of large bathrooms, air conditioning, minibar, and a jacuzzi-type bath, the rooms live up to every expectation, and the views from each room take in either the mountains or the sea. Regarding food, the restaurant is also quite a pleasant encounter with the buffet breakfast providing the finishing touch to what is usually a near perfect stay for most guests. As a rule, the restaurant is open every day and focus on both Italian and traditional Sardinian cuisine. When you consider the sublime views, luscious garden, idyllic swimming pool and friendly staff; there is really nothing more you could want. Free shuttles to the nearby beach and harbor are available as well. If you wish to take an excursion, the helpful staff are always on hand to assist.
Hotel Nuraghe Arvu
A 4 star Hotel in Cala Gonone, 0.1 kilometers from the center of town (about 0.1 miles.)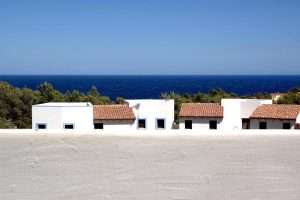 Nuraghe Arvu is a 4-star boutique-style hotel located at a 10-minute walk from the center of picturesque Cala Gonone, set amidst a park at the foothills of Mt. Bardia. This charming hotel is 500 meters from the cozy beach of Cala Gonone, named Spiaggia di Palmasera. With a design ethos rooted in natural elements, the hotel showcases elegant architecture adorned with stones, wood, and tiles. At the heart of the property lies a magnificent 400 square-meter outdoor pool with a terrace, a smaller pool for children, and hydromassage facilities for ultimate relaxation. 50 rooms each have a private entrance, with refined décor, exemplifying the craftsmanship of the local artisan scene. Il Melograno Restaurant offers two terraces overlooking the waters of the Gulf of Orosei. It has an inviting ambiance to enjoy genuine Mediterranean cuisine with authentic gastronomic delights. Locally sourced produce includes succulent lobster, Cabras fish eggs, fresh milk ricotta cheese, sweet Cannonau grapes from the on-site garden, juicy black figs, and delectable fresh pasta. With its delightful amenities, soothing ambiance, and delectable culinary experiences, this secluded oasis in Cala Gonone is a haven from where you can further explore the land and sea surrounding Cala Gonone!
Things to Do in Cala Gonone
More Places to Visit Near Cala Gonone
Cala Gonone Restaurants - Where to Eat
Il Pescatore (Seafood, Italian Food, Vegetarian)
🏠
7
,
Via Lungomare dell'Acqua Dolce
,
Cala Gonone
,
Sardegna
,
08022
,
Italy
.
📱 Telephone:
+39 0784 93174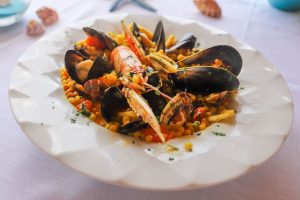 Complete with a Michelin star and serving up Italian, vegetarian and gluten-free dishes, Il Pescatore is a charming restaurant that's located on the edge of the Mediterranean sea. The restaurant's blue and white exterior hides the sheer luxuriousness of the meals that are served here. Elegantly presented, the dishes are fresh as they are delicious. Containing fresh fish that has been caught by local fishermen, diners are in for a real treat. Sit inside and enjoy the curved ceiling and white walls that are complemented here and there by artwork that depicts the local sea life and scenery. Allow yourself to relax in the calm but sophisticated atmosphere that the restaurant brings while you're waited upon by a team of friendly staff. Alternatively, you may want to dine outside on the balcony and enjoy a view of the Mediterranean sea while a gentle breeze touches your sun-soaked skin. Serving traditional seafood dishes and a few local wines, you may wish to try the lobster dish that comes complete with spaghetti and mussels, You may also want to sample the seafood platter that is served on an over-flowing plate that only the hungriest diner should attempt. Washed down with a bottle of wine or two, the food served at Il Pescatore is nothing short of divine thanks to the quality of the freshly caught ingredients and the skill used to cook them to perfection. Located in Dorgali in Cala Gonone and offering fresh fish and seafood for your first course and grilled fish for your main course, Il Pescatore is an elegant restaurant that adds a touch of something special to your time in Sardinia.
La Favorita (Seafood, Traditional Sardinian Food)
🏠
1
,
Viale Bue Marino
,
Cala Gonone
,
Sardegna
,
08022
,
Italy
.
📱 Telephone:
+39 0784 93169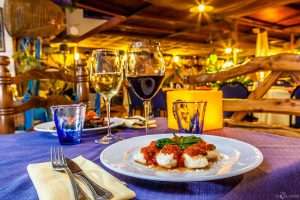 Another restaurant in Cala Gonone which is worth visiting is La Favorita which is part of the 2-star La Favorita Hotel. Serving freshly-caught fish and a range of Sardinian dishes this restaurant is a wonderful place to dine. Decorated with sea-faring memorabilia and serving dishes that are nothing short of delicious, La Favorita has a relaxed atmosphere, but that does not mean the meals aren't exquisite. We recommend trying the seafood risotto if you're looking for something fresh-tasting or the tagliatelle with prawns and julienne courgettes if you need something filling. While La Favorita's website claims that the meals are simple, they are anything but, in fact, they are quite elaborate. With fishing nets and lobster pots hanging from the ceiling and lifebuoy rings dotted here there, lovers of all-things sea-related will love this restaurant. The food here is cooked and served beautifully and choosing between the freshly-cooked mains, and sumptuous desserts is not easy, but whatever you choose it will be exquisite. Dine inside if you wish to escape from the hot Sardinian sun or enjoy your meal sat out looking over the sea while you watch the palm trees gently sway as the breeze moves across the sea and onto the shore.