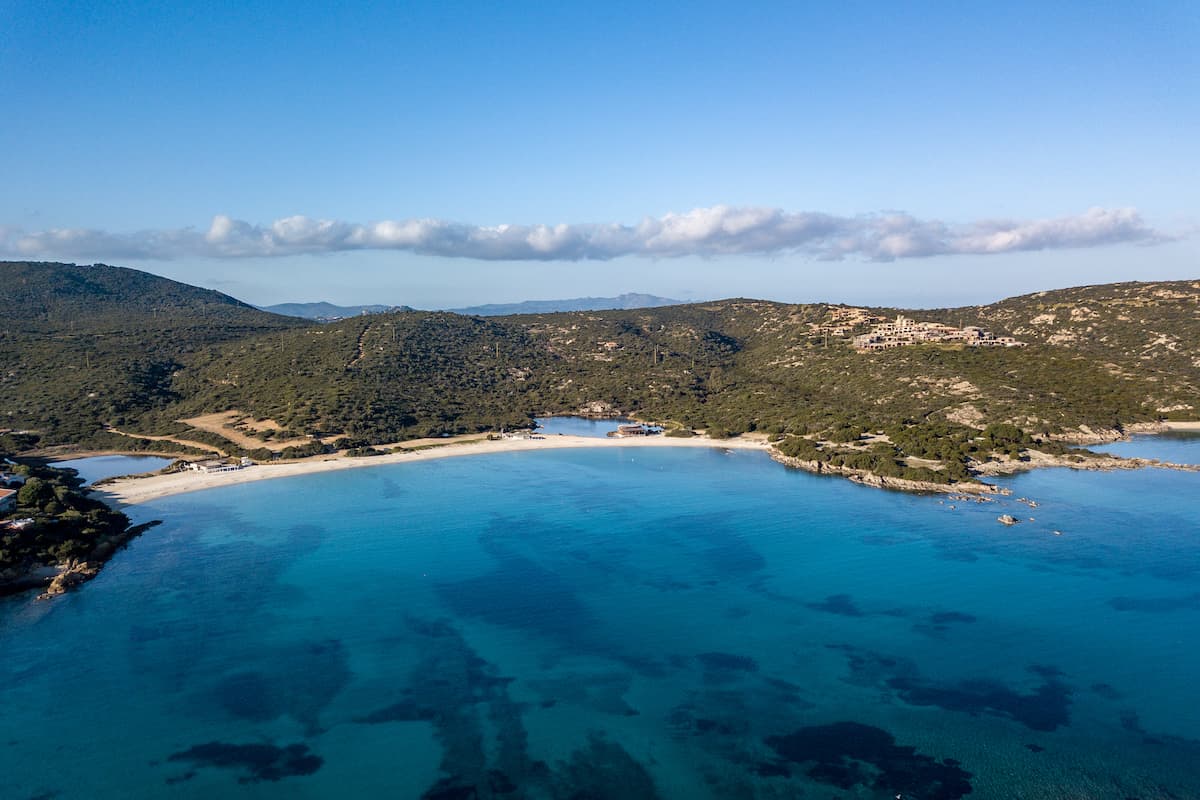 About Spiaggia Cala Sassari
near Golfo Aranci, Province of Olbia-Tempio, North-East Sardinia, Italy.
parking, bar, restaurant.
snorkelling, scuba diving.
19:35 PM
07:19 AM
300 meters.
suitable for families with children.
Cala Sassari beach (Spiaggia Cala Sassari) is just one of many beaches in the Golfo Aranci area that should be on your list of beaches to visit during your holiday on Sardinia. It's 300 meters long and is located just south-east of La Marinella beach, near the village of Golfo Aranci. Given its shallow waters, it's a nice spot for children to swim and play. It offers a nice view of Isola Tavolara in the south-west, with the occasional ferry boat passing by in the distance. If the car parking is full, you have another option to park your car at Spiaggia Bianca, just 500 meters to the north-east. Cala Sassari Beach is on our list of best beaches of Golfo Aranci.
The local kiosk, named Fino Beach, comes equipped with a restaurant, bar, boat and canoe rental, sports and several games. Fino Beach serves freshly made sandwiches, smoothies and juices, and dinner or barbecue on the beach.
How To Get To Spiaggia Cala Sassari
Coming from Olbia, take the SS 125 towards Costa Smeralda, then take the SP 82 to Golfo Aranci. You'll pass Pittulongu, and Terrata. Continue to Punta Pedrosa, take the first exit on the right, go left twice and park your car.
Map
Use the Google and Booking map below to explore the area.
Fill in your holiday dates to get an accurate view of available accommodations near Spiaggia Cala Sassari.
Beaches Near Spiaggia Cala Sassari