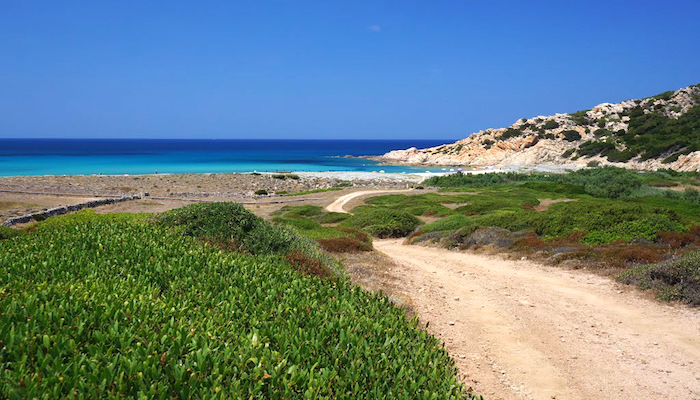 About Spiaggia Monti Russu
near Rena Majore, Province of Olbia-Tempio, North Sardinia, Italy.
None. You'll want to bring some amenities.
snorkelling, windsurfing, surfing, kitesurfing.
18:30 PM
08:42 AM
300 meters.
Monti Russu beach (Spiaggia Monti Russu) is a small beach near the village of Rena Majore, located right between the beaches of Cala Pischina and Lu Littaroni. Monti Russu (il paradiso della Gallura) got its name from the colours of the rocks of the Monti Russu promontory around sunset. It is a beautiful combination of a wild creek, where white sand is accompanied by granite rocks and the turquoise sea. Highly recommended to people who love small and secluded beaches, as this beach is one of the most beautiful beaches of north Sardinia. From the beach, the promontory of Monti Russu can be climbed with a short hike. On clear days, you can see Corsica to the north and the promontory of Capo Testa to the north-east.
How To Get To Spiaggia Monti Russu
The beach lies conveniently close to the SP90 towards Santa Teresa di Gallura. To reach the beach, just follow the signs after you have passed the village of Vignola. It's best to leave your car in the vicinity of the pine forest and continue on foot along the wooden path to the coast. The walk to Monti Russu beach should not take more than 10 minutes.
Map
Use the Google and Booking map below to explore the area.
Fill in your holiday dates to get an accurate view of available accommodations near Spiaggia Monti Russu.
Beaches Near Spiaggia Monti Russu