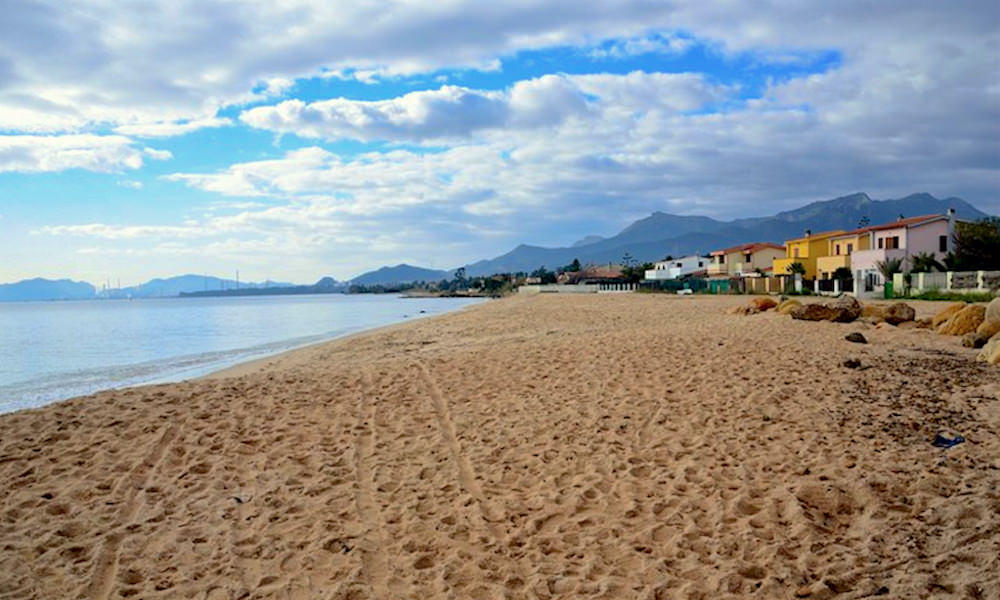 About Frutti d'Oro
From Cagliari, drive south-west for about 13 kilometers, and you'll find the small beach of Frutti d'Oro (Spiaggia di Frutti d'Oro). This is one of the smallest beaches you'll find in the vicinity of Cagliari. Frutti d'Oro is often visited by windsurfing enthousiasts, and not too many people come here to enjoy the sun and spend the day here, so this beach never gets too busy. The beach faces east, and has a length of nearly 300 meters. The residential area behind the beach offers several spots to park you car. Other than that, Frutti d'Oro has no facilities, but several bars and restaurants are to be found in the village of La Maddalena nearby.
How To Get To Frutti d'Oro
To get to Frutti d'Oro from Cagliari, take the Strada Statale 195 to Via al Mare in Capoterra.
Map
Use the Google and Booking map below to explore the area.
Fill in your holiday dates to get an accurate view of available accommodations near Frutti d'Oro.
Beaches Near Frutti d'Oro