About Spiaggia di Scivu
Scivu beach (Spiaggia di Scivu), between Piscinas beach and Portixeddu beach on the beautiful coastline of Costa Verde, is a strip of golden sand in an environment that has remained completely untouched. Scivu beach is approximately 3 kilometers long, and is divided by a small reef. Its waters are usually wild and its dunes can reach up to 70 meters. Even in August, few people are to be found on Scivu beach, and most of the facilities mentioned above are only available in summer. As you will be exposed to the sun and wind, make sure you bring something for shade.
How To Get To Spiaggia di Scivu
The drive to Scivu beach is very scenic, and can bring you to heights of up to 400 meters above sea level. There are no gas stations in the vicinity, so watch your fuel! From Arbus via the SS 126, after 13 kilometers, you'll see a sign. Take the road that leads to the mountains. After 5 kilometers, follow the signpost and head left, then enter the parking area. If you're coming from the south-west via the SS 126, take the exit to Gennamari.
Map
Use the Google and Booking map below to explore the area.
Fill in your holiday dates to get an accurate view of available accommodations near Spiaggia di Scivu.
Beaches Near Spiaggia di Scivu
Spiaggia di Pistis
Length:

1600 meters.

Things to do:

scuba diving, kitesurfing, kayaking.

Facilities:

parking, beach chairs, umbrellas, bar.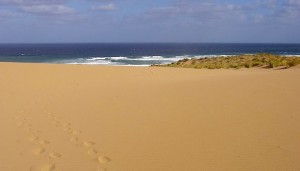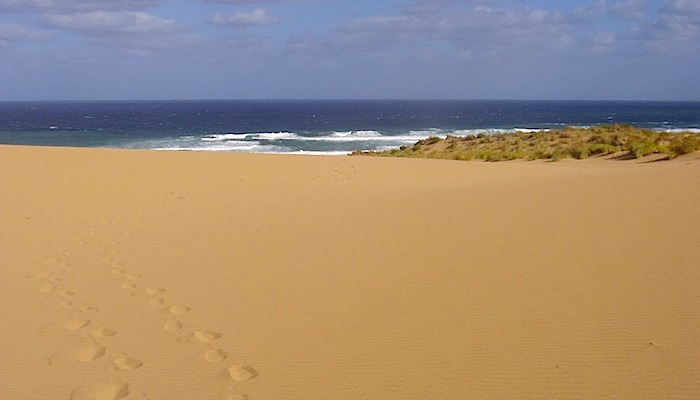 Pistis beach lies in between Pistis and Torre di Flumentorgiu. It features dunes up to 30 meters high, giving the area a typically Saharian quality.
Spiaggia di Piscinas
Length:

3500 meters.

Things to do:

snorkelling, walking, surfing, kitesurfing, hiking.

Facilities:

parking, beach chairs, umbrellas, restaurant.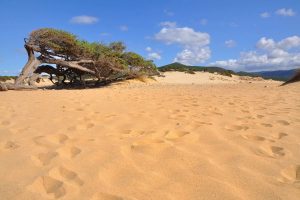 Piscinas beach on the Costa Verde is uniquely surrounded by sand dunes up to 60 meters tall, where junipers, rare flowers and wild olive trees grow.