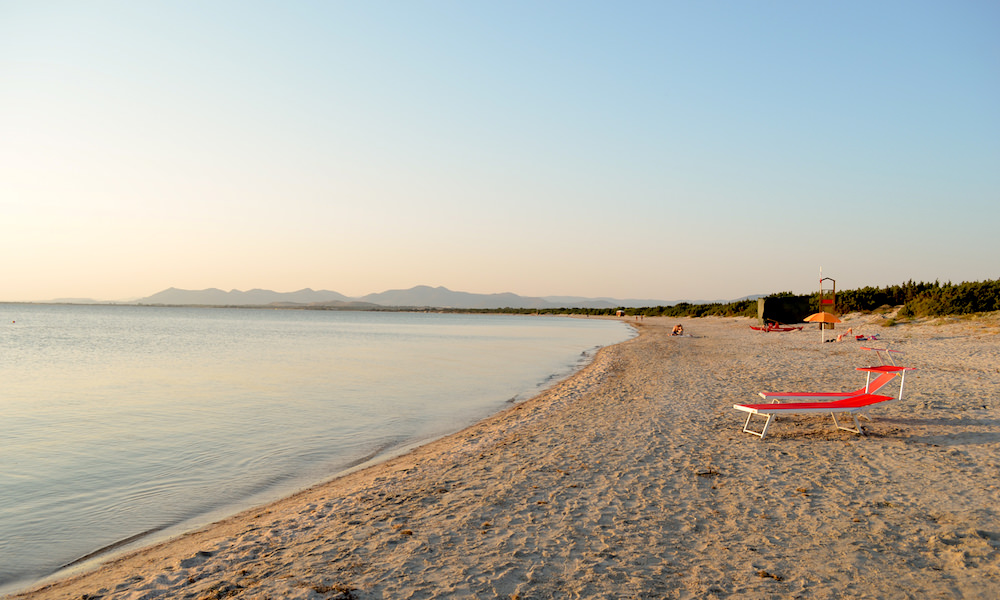 About Spiaggia di Is Solinas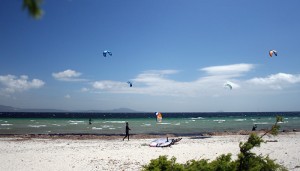 You'll find Is Solinas beach (La Spiaggia di Is Solinas) near the small Sardinian villages of Is Solinas and Is Murronis. The beach is located 8 kilometers north of Porto Pino beach which is widely considered to be one of the best beaches of south Sardinia. Is Solinas beach has a length of 1200 meters, and faces due west, overlooking the blue waters of the Golfo di Palmas and Sant'Antioco island. It is backed mostly by sand dunes covered with juniper trees, and by rather large ponds named Stagno di Porto Botte and Stagno Baiocca. Water is very shallow up to 80-120 meters from the shore, and in general there are no waves or sea currents. The strait between Sant Antioco island and the Sardinian mainlands influence wind conditions: statistically, this region is one of the windiest of Sardinia. The beach is a great place for kitesurfing, except for the months of June through September when kitesurfing here is prohibited. The kiteschool in Porto Pino is open from June 15th till September 15th.
Places to Stay near Spiaggia di Is Solinas
La Perla Hotel
A 3 star Hotel near Is Solinas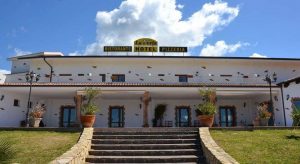 Just a few kilometers east of Spiaggia di Is Solinas, a few good hotels are available in the small village of Sant'Anna Arresi. For example, here you'll find the small three-star La Perla Hotel, featuring eleven air-conditioned rooms. The hotel was built using traditional ancient techniques of the area and stands on a promontory overlooking the bay where you can enjoy unforgettable vistas of the Gulf of Palmas and the southern Sardinian coastline. Double rooms have either sea views or a private balcony with sea views, and the superior triple rooms have a large terrace with spectacular ocean views. La Perla Hotel is suitable for travelers who'd love to spend their vacation to further explore the beautiful seaside resorts, numerous archeological sites and natural areas in this region including the enchanting caves of Is Zuddas near Santadi, the necropolis of Montessu in the municipality of Villaperuccio, and the Pantaleo natural reserve.
Map
Use the Google and Booking map below to explore the area.
Fill in your holiday dates to get an accurate view of available accommodations near Spiaggia di Is Solinas.
Beaches Near Spiaggia di Is Solinas